Find local gems weekly at nearby Proctor Farmer's Market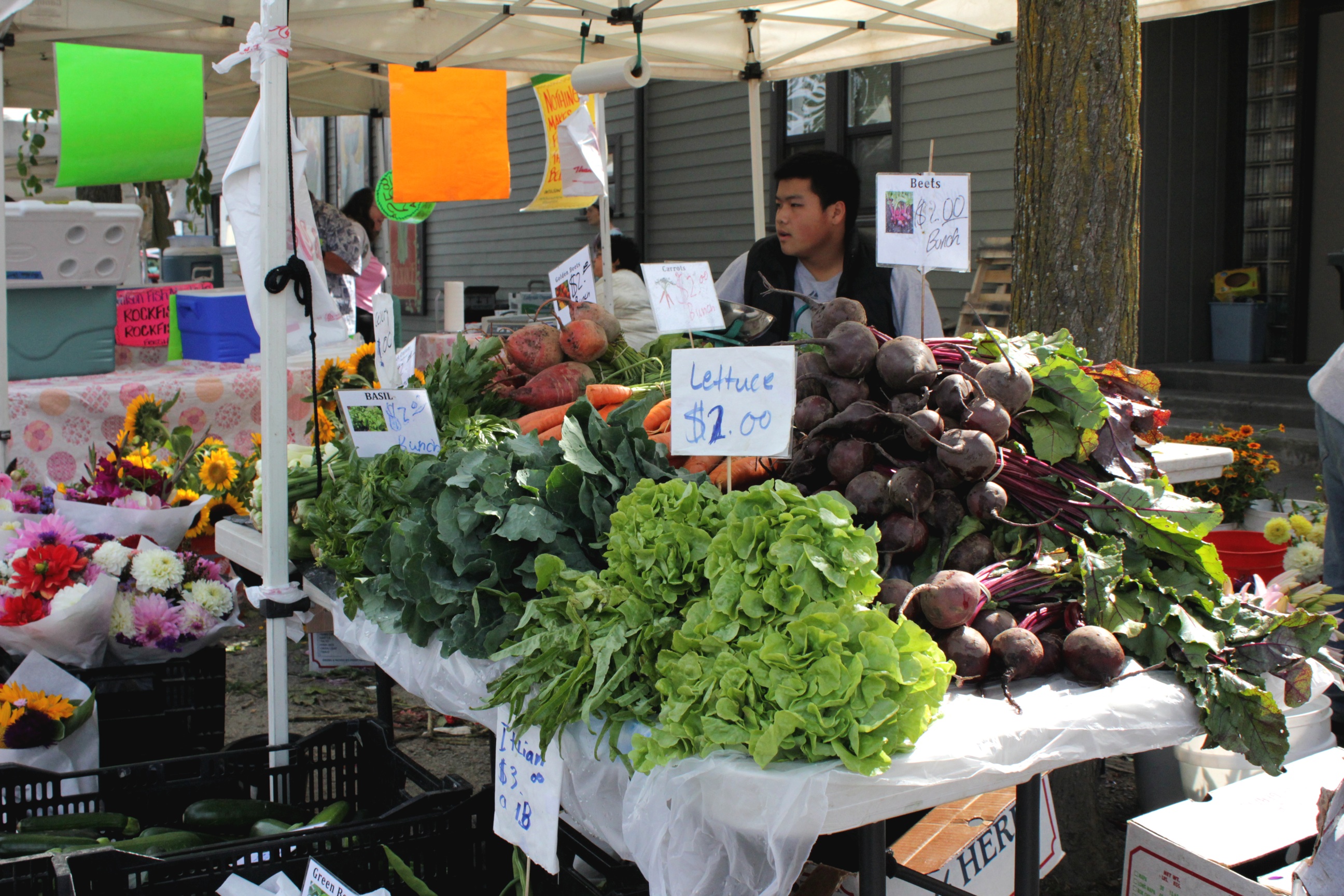 The school year has begun, homework is beginning to pile up and the leaves are on the brink of changing colors.
The final notion that fall has begun and summer is ending will be the end of the farmers market and the abundance of fresh produce that we can purchase each week.
The Proctor's Farmers Market is open every Saturday, from late March through late October, 9 a.m. to 2 p.m.
Like all other markets, the farmers bring in their freshest produce to sell to the local Tacomans'. Their goods range not only from berries to lettuce, but local beef, cider, wine, seafood, flowers, ice pops, baked goods and sauerkraut.
This weekend if you desire to stretch your legs prior to settling down in the library for hours, spend the approximate $1.99 per lb for a fresh pear or apple to munch on along with a free sample from the Valhalla coffee stand.
After grabbing your coffee try a different type of treat and walk to the back of the market to taste the locally made Mountain Museli. The museli is free of soy, corn, peanut, wheat and dairy products and has certain cereals and mini bites that are entirely gluten free. "Absurdly good" is its tag line and the product does not mislead the consumer.
The museli sold at the market is locally produced and attempts to avoid many common allergens. Because the oats are sweetened with only honey and agave and are naturally fibrous, the museli can be a satisfying treat without sending your body into a sugar craving state.
Mountain Museli offers a diverse product line, consisting of cereal, cereal bars and mini bites. The gluten free mini bites come chopped in finger food sized pieces with a cereal bar texture, and have three different flavors. Speaking from personal experience, the bites have saved my focus and energy during those three-hour lectures—perfectly sweet and satisfying.
The Mountain Museli booth is a rare gem in the sea of local produce and goods at the Proctors' Market.
Enjoy your Saturday morning and support your local Tacoma businesses at the same time.
Proctor's market is open 9 a.m. to 2 p.m. at 2702 North Proctor each Saturday for the next month, then once monthly until next spring.
PHOTO COURTESY / DYLAN WITWICKI