Student follows arrow, gets lost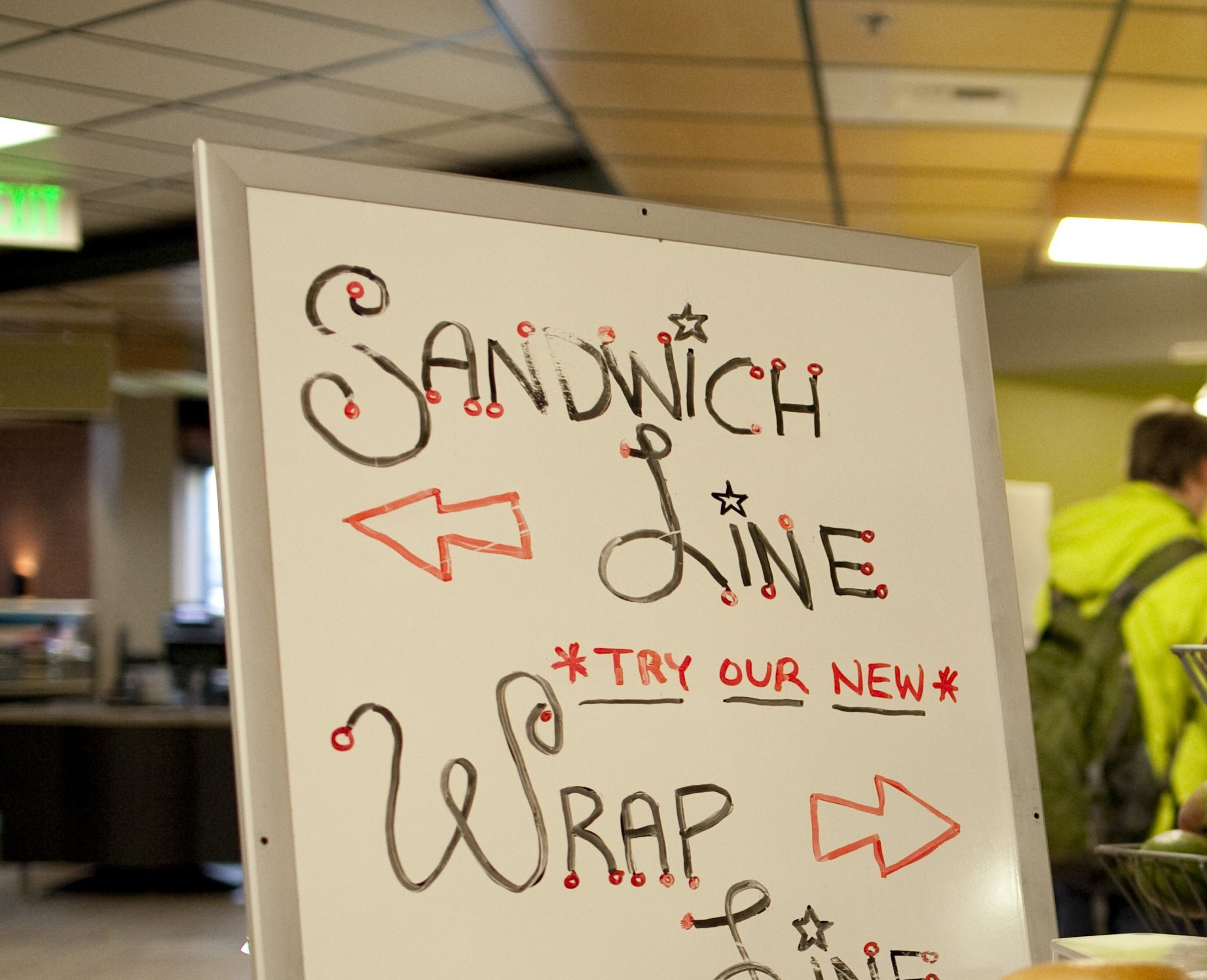 Last Tuesday a student went missing after following the directions on a new sign in the SUB advertising the recently added wrap station.
21-year-old Haylee Dorf was last seen in the SUB on Mar. 8, with two of her best friends. "We were standing in the new wrap line when Haylee decided that she wanted a sandwich instead. We were standing right by this large whiteboard sign that said 'sandwich line' with an arrow pointing in the complete opposite direction of where the actual sandwich station was," Ashley Upden, one of Haylee's friends, said. "at the time it made sense, maybe with all the remodeling the sandwich line had moved, but Haylee headed off for the other end of the SUB, and then we haven't seen her since.
Campus security is still hopeful that Dorf is still somewhere in the SUB. "We are currently working on this plan to install another sign where the first sign is pointing that says 'Actual sandwich line' with an arrow pointing back at the first arrow. Hopefully Ms. Dorf will find this new sign, and make her way back to the sandwich station. We are currently searching the vegan station, and plan to expand our search to the pasta and Asian station in the next few days." Henry Blinkler, head of campus security said.
Haylee is 6'2" and 149 pounds, with short black hair, and green eyes. She was last seen wearing an orange raincoat, a red Pi Phi hoodie, a black and white shirt with horizontal stripes, black scar, blue gloves, and no pants.
Anyone with information on her whereabouts is asked to guide her carefully back to civilization.