Blonde EP attempts to find niche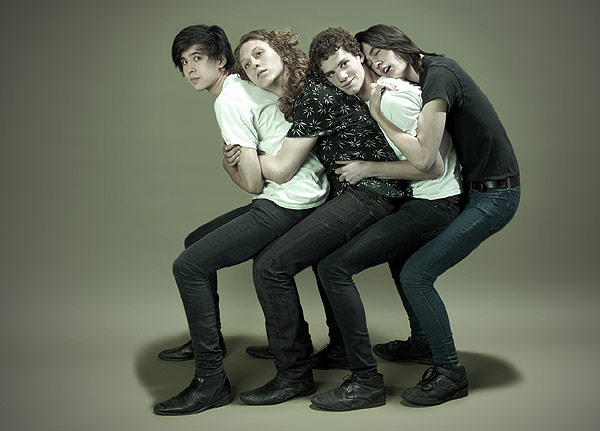 The Jan. 18 release of The Smith Westerns' sophomore album, Dye It Blonde (Fat Possum Records), offers a mixed prognosis for the year's new releases. Hailing from Chicago, the group's oldest member is only 20 years old, which makes The Smith Westerns younger than half of this campus. After opening for bands like MGMT and Passion Pit, the garage rockers have made a pitch to try and become headliners in their own right.
But don't get ahead of yourselves. The opening track of Dye it Blonde, "Weekend," gets going with a trashy-yet-groovy, lo-fi guitar line that sounds really familiar. Instantly, tropes of sunny days at the beach and bonfire nights pop into my head.
Fortunately, Dye it Blonde is not without its strong points. "All Die Young," with its crooning melodies and breathy chorus, is sure to stick around in your head for a while. "All die young / when love is love and when you are young," sings Omori, and it's hard not to swoon a little bit. "Dance Away" draws the album into an upbeat, bouncy frenzy, and "End of the Night" verges on flashy fun. The album has a teen heartthrob vibe to it, which could be a good or bad thing, depending on what you're looking for.
The album drags on after a while, however. If the opening of "Smile" used even a tiny bit more arpeggio and synth, the song would evaporate into a mist of glitter. The monadic "Only One" is really just boring and Cullen Omori's vocals begin to sound tired and vaguely whiney. Only Kacakec's excellent guitar-playing saves some of the songs from falling into tedious repetition.
Are they fresh-faced recent high school grads making a gritty pop album, or are they garage band rockers experimenting with a cleaner style? It's hard to tell.
Despite its shortcomings, Dye it Blonde is worth a listen, but probably not for a few more months. When summer rolls down and you can finally take a drive around Tacoma with your windows down, throw on the Smith Westerns.