Swim teams continue to impress as NWC season winds to a conclusion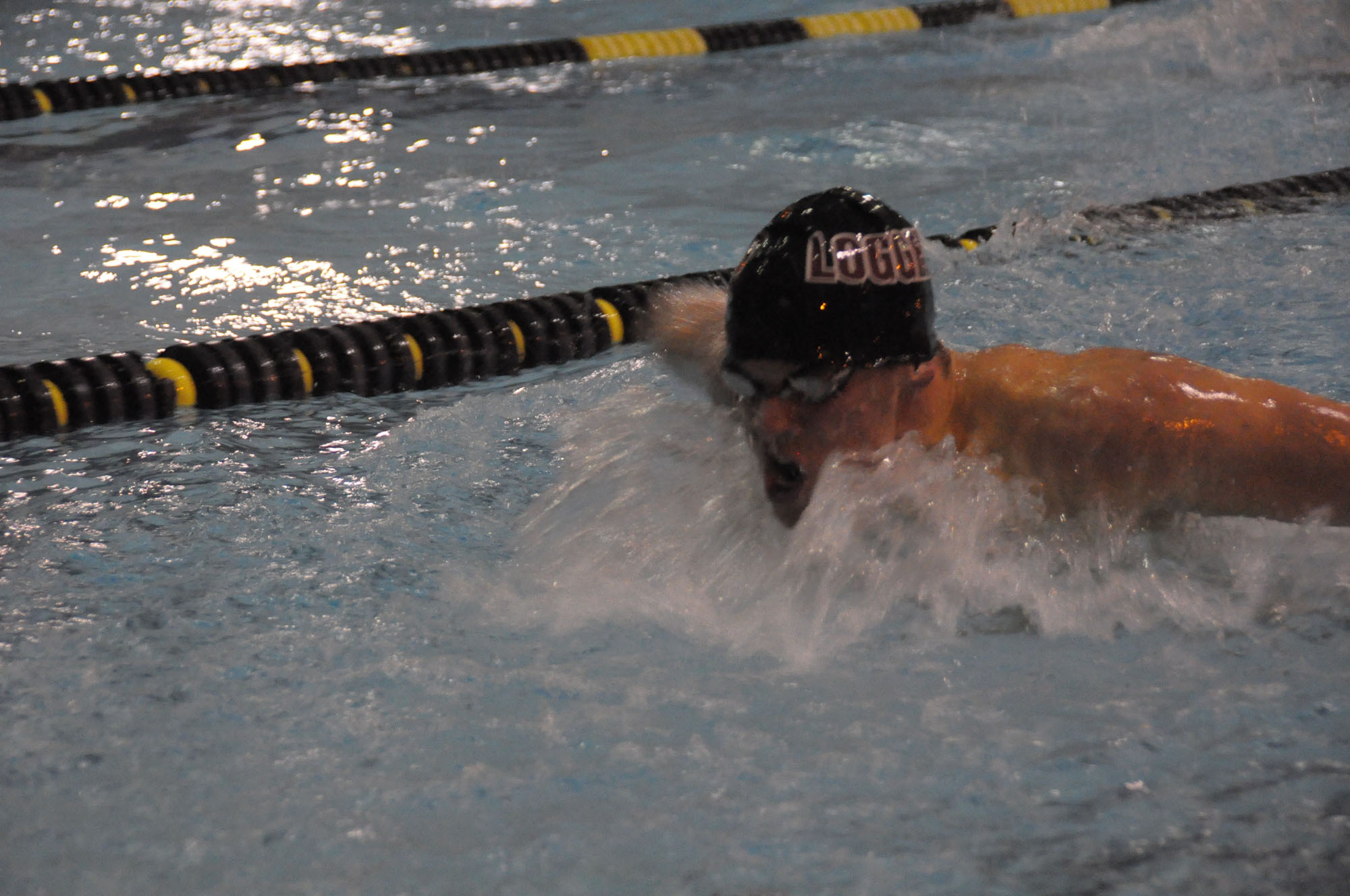 The Puget Sound men and women's swim teams had tremendous success down the back stretch of their respective dual meet schedules. The defending NWC champion Whitworth Pirates were the only team who could upend both the men and women's teams throughout the Loggers' excellent season.
After the Puget Sound campus returned from winter break, the Loggers battled the Pirates at home on Jan. 21.
Whitworth came out victorious on the men's side by a score of 134-71, while the Pirate women won by a score of 131-74.
The Logger women had a strong day despite the loss as they came out on top in the 400 meter medley relay. Two in particular swam well for the Loggers as freshman Maggie O'Rourke (Los Angeles, Calif.) took first in the 50 meter free-styke and sophomore Tracy Wormwood (Elk River, Minn.) dominated the 200 meter breast stroke to take first as well.
The men also had a respectable showing in the losing effort. Junior Adam Ganz (Cleveland, Ohio) led the way for the men with an exceptional victory in the 50 meter free.
On Jan. 22, the Loggers finished off their home schedule against Whitman with Senior Day and a sweep of the Missionaries.
The men won by a margin of 127-77 while the women took the win by a score of 119-86. Freshmen O'Rourke and Derek Frenzel (Moscow, Idaho) combined for victories in five events, while Ganz picked up first place finishes in two more.
The pair of victories against Whitman boosted both the men and women's conference records to 5-1.
This past Friday, the Loggers traveled across town to take on the rival Pacific Lutheran Lutes. The Loggers polished off the regular season with another NWC sweep to finish 6-1 in conference.
Both the men and women's teams came away with easy victories as they came out on top of 22 of the 26 events. Frenzel picked up three individual first place finishes and Ganz won the 50 meter and 100 meter free events on the men's side while Wormwood swept the breaststroke events for the women.
Now the Loggers will sshift their attention to the NWC Championship meet in Gresham, Ore. on Feb. 25 where they will get another opportunity to face Whitworth. If the Loggers can find a way to come out on top of the Pirates in the championship meet, they should have a very good opportunity to win a conference title.