University of Puget Sound searches for new CHWS director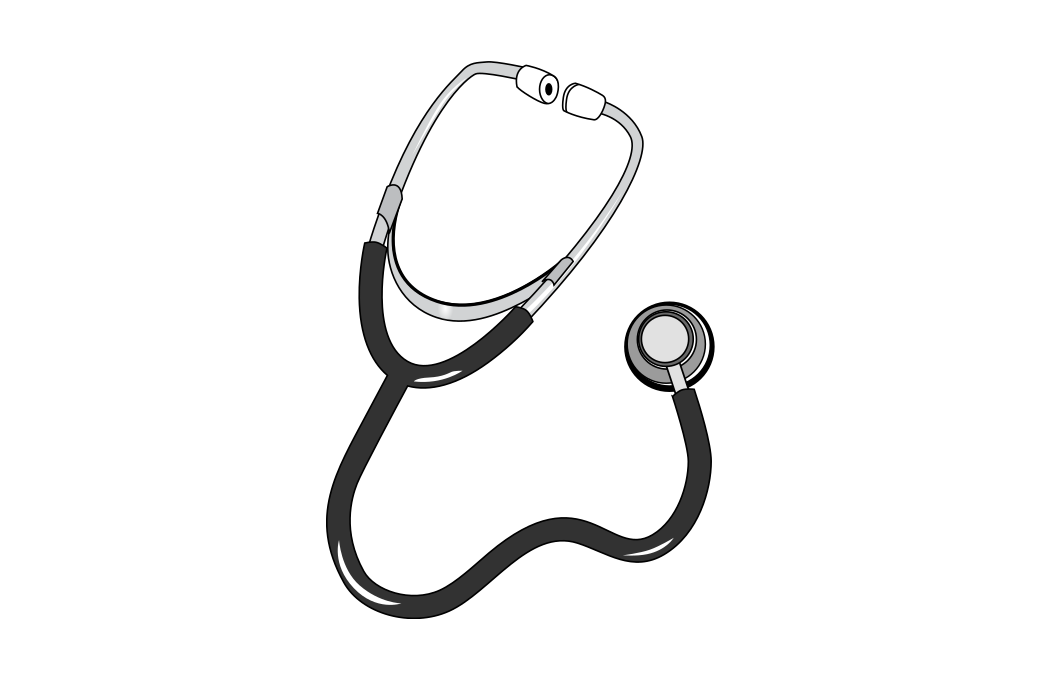 Photo courtesy of Wikimedia Commons
By Christina Conry and Aidan Regan
In August 2018, Counseling, Health and Wellness Services (CHWS) Director Donn Marshall retired after a successful career at the University of Puget Sound.
"I retired from Puget Sound after over 30 years for lots of reasons — opportunities to step away from the daily demands of a challenging position, opportunities to read and play music, to travel more flexibly, and opportunities to devote more time to working on suicide-prevention efforts by working with statewide initiatives," Marshall said.
Left with a position to fill, a search committee comprised of Puget Sound students and staff has been hard at work. The committee brought candidates for the position to campus. Each held an open session where campus community members could come and meet them.
"Individuals who attend this open session will be able to provide feedback to the committee to aid in the decision-making process. The final hiring decision will be made by Uchenna Baker, Dean of Students; and Kristine Bartanen, Provost," CHWS Associate Director Libby Baldwin said.
Those who attended were sent an online survey to rate a list of qualities pertaining to the candidate of their choice. Such qualities included professional demeanor, readiness for the leadership responsibilities of the position and ability to implement innovative approaches. The survey also asked attendees to share observations of the candidate's strengths and any significant concerns or pending questions about the candidate.
At each session, the candidate answered the prompt "In the context of a small liberal arts institution, please share what you believe to be the top three issues surrounding student wellness, and your approach to deal with those issues."
The Search Advisory Committee held the first open session on Friday, Nov. 9 for Dr. Kuldhir S. Bhati. Bhati is a psychologist certified in Dialectical Behavioral Therapy (DBT). According to WebMD, DBT is a method of psychotherapy meant to change negative thinking patterns and foster positive behavioral changes.
Bhati's resume boasts Ph.D.s in Counseling Psychology and Strategic Management. He has extensive psychology experience as both an academic and a practitioner. Most recently, Bhati was the Director for the Student Counseling Center and Health Services at Zayed University in Abu Dhabi.
Bhati began his presentation with a wellness model that includes mind, body and spirit. From there, his presentation focused on promoting a "culture of wellness" among the student body.
Bhati shared recent national statistics about students seeking counselling services. According to his presentation, demand has increased in recent years. Currently, 72 percent of students nationally experience mental health crises while on college campuses, and 62.2 percent of students experience clinically significant levels of anxiety.
"Maybe the increase is not necessarily a negative thing," Bhati said, referring to the increase in students seeking counselling services. "It's a good thing that people are now becoming more aware, more comfortable accessing services."
Yet he showed that 34 percent of the students who experienced a mental health crisis did not report it. 36 percent cited social stigma as a barrier to accessing their campus's mental health services. Students of color were two times less likely to access them.
Bhati suggested a campus-wide wellness campaign to confront these issues. It would include stress management workshops, trainings for new students and education for faculty and staff to better deal with mental health issues.
"Historically, counselling and health services have tended to be isolated. It's something you access when you have a problem," Bhati said. His wellness campaign would integrate CHWS services with other areas of campus.
"I think wellness promotion is something that CHWS can and should be taking the leadership on, but it is not something that is fully owned by CHWS. It has to be … leveraged across many different departments," Bhati said.
According to Bhati, the biggest challenges to this kind of wellness programming would be managing demand, budgetary constraints and differing expectations.
"It's important that no one slips through the cracks," Bahti said. "None of this would be possible without adequate staffing and multicultural competence."
Bhati elaborated on why multicultural competence is important: "Mental health is cultural in quite a significant manner … notions of mental health are culture-specific," Bhati said. He emphasized that practitioners need to "understand what is good mental health in their [patients'] context, and then sensitively be able to help them achieve it in their contextual reality."
"It's about having that clinical skill to work with different realities," he added.
He then advocated for different ways of wellness. "We all have our ways in which we find ourselves soothed. It's important to … provide space to do those activities."
Puget Sound senior Jack Aldisert, who collaborated with CHWS last year when he was the Associated Students of the University of Puget Sound (ASUPS) Junior Senator, acknowledged the amount of experience Bhati would bring to campus: "He seems incredibly qualified.
"His list of priorities … lined up exactly with what I would want out of a director of CHWS," Aldisert continued.
"I'd especially like to highlight the idea of educating the faculty and staff of the University on responding to mental health crises in particular. I think that a lot of avoidable damage and tragedy occurs because we tend to view mental health as compartmentalized within the wellness center as opposed to something that we should all be educated on."
The Search Advisory Committee's second open session took place on Wednesday, Nov. 14 for Dr. Eric C. Wood. Wood is a licensed professional counselor and psychologist who earned a Ph.D. in Counseling Psychology from the University of North Texas.
Wood is currently employed at Texas Christian University (TCU) and has been since 2007. He originally was hired as a Staff Psychologist and Outreach Coordinator in 2007, was promoted to Assistant Director in 2011 and was promoted to his current position of Associate Director of Counseling and Mental Health in 2013.
Notable accomplishments Wood has achieved during his time at TCU include coauthoring a $200,000 donor proposal and receiving the funding to expand the center's services, as well as collaborating with TCU's Inclusiveness & Intercultural Services to provide services to minority and first-generation college students. He has also done extensive work with suicide prevention through outreach and education programs.
Wood presented session attendees with a three-phase student wellness model: prevention, intervention, and post-intervention.
Drawing on his extensive background in campus outreach and programming, Wood believes the first phase in achieving student wellness is bettering relations between the health center and the campus community. According to Wood, aligning with and educating the student body fosters wellness.
With the second phase, intervention, Wood stressed the importance of not only having adequate resources for students on campus but also fostering networks with outside providers in the case of need for further care.
The third phase, post-intervention, holds the purpose of keeping a case from reoccurring and ensuring that the intervention was successful.
Aside from his qualifications, Wood also possesses genuine excitement in the possibility of working at Puget Sound. As he put it, "student affairs is a calling," and it is one that he hopes to continue to pursue here.
Puget Sound senior Kelly Johnson questioned Wood as to why he was drawn to Puget Sound and how he expects to adopt his TCU "large school" practices to our smaller campus. According to their website, TCU has 9,445 students enrolled as undergraduates compared to Puget Sound's 2,413.
In his response, Wood shared his desire for the feeling of community on a campus and a need for collaboration with other offices that he believes can be fulfilled here.
Jack Aldisert brought up the challenge of implementing broad-scale change when one is given limited resources, and asked how this would affect Wood's plan of action. Having faced this problem before at TCU, Wood shared his belief that "if you start small, the program will grow."
He talked about an addiction support group he helped start, and how it began as a small group of people in a room but has since expanded into a larger space and received funding and attention from trustees.
Johnson commented on what they're looking for in the new director: "I'm looking for someone who will be relentless in how they advocate for CHWS and someone who will take CHWS out of the second floor of the S.U.B. and bring it into the campus community."
"Somebody's CV and resume are super important but what speaks to me more isn't necessarily how many articles they have published but the way they interact with the community and the way they communicate and identify areas of weakness and growth," Johnson said.
Johnson also commented on their impression of Eric Wood: "I think Eric was very personable, very engaged. I liked that he comes from such a different background and that he comes from Texas, which can be very different ideologically from our campus, and I think that that brings a lot of incredible opportunities.
"I think our campus can be pretty homogenous in our beliefs and I think it would be really great for us to have someone with different experiences and different focus areas. He seems like he would be able to articulate the needs of CHWS and be a good liaison for different aspects of the administration," Johnson said.
The third and final open session took place on Thursday, Nov. 16 for Dr. Andrew L. Adelman. Adelman is a licensed psychologist. He currently works as the Staff Psychologist and Coordinator of Diversity and Inclusion at the Georgia Institute of Technology's counseling center. Much of his published work focuses on sexual orientation and identity.
Adelman structured his presentation around physical, emotional and social wellness. He opened his presentation by stating his intention to bring intellectual curiosity and openness to CHWS.
When discussing physical wellness, Adelman talked about "the healthy trinity of sleep, diet and exercise." He noted that 80 percent of first-year students nationally do not exercise adequately. "The concept of the freshman 15 is out there; the data actually shows that it's more like the freshman five. Students will gain about five pounds their freshman year of college," Adelman said. He then shared that only 11 percent of college students get adequate sleep, which is seven to nine hours per night.
Adelman's discussion of emotional wellness focused on stress management and dealing with anxiety and suicidal behavior. He noted that about 85 percent of students nationally feel overwhelmed by all they have to do, and 49 percent experience hopelessness. "Hopelessness is actually the psychological factor that's most correlated with suicidal behavior," Adelman said.
Adelman added that about 80 percent of students nationally never seek services for mental healthcare.
In addressing social wellness, Adelman focused on substance abuse. He shared the statistics that one in four students abuse substances nationally. According to Adelman, about 40 percent of college students are binge drinkers in any two-week period. He also mentioned that daily marijuana use is on the rise at college campuses, as is abuse of amphetamines.
When addressing wellness at CHWS, Adelman described "the three hats one would wear." They are mental healthcare, medical health services and the promotion of wellness.
He outlined promotion of wellness as prevention, stigma reduction, stepped care, both individual and systemic wellness and developing partnerships with "people who are not necessarily healthcare professionals to see themselves as part of a healthcare process."
Adelman also mentioned wellness programming he has done at the Georgia Institute of Technology, which included workshops on white privilege and queer self care.
"There absolutely needs to be a program around white privilege [at Puget Sound]," Adelman said. "But I want to find out from students: is that the conversation that needs to happen?" he continued. He emphasized the importance of finding out from the campus community what kind of programming they need. "I wouldn't come in with an agenda," he said.
When asked about why he wanted to work at Puget Sound, Adelman mentioned his interest in integrated counseling and health services. "[With] my identity as a gay man, I wanted to find a place where I could feel safe … and find a real shared community," he added.
Johnson agreed that Adelman would fit in on campus. "His ideals reflect a lot of ideals of our campus … he would do so well here," they said.
Johnson also expressed that Adelman would fit the role of CHWS director well: "He does a really good job encompassing a lot of different perspectives."
"His approach to wellness is very interactive, which I appreciate. Interactive in a way that focuses on outreach and moving CHWS … into the campus environment. Students don't necessarily always know what they need and what they want, and so making them aware of what is available to them is really important," Johnson said.
Nina Kranzdorf, president of National Alliance on Mental Illness and junior at Puget Sound, shared their perspective on the search for a new director and as a student involved in the process.
"I have been involved in this because I think student voices are a really important part of the process of hiring the new director of CHWS. Our involvement in their decision-making and hiring processes is essential for them to be able to best serve student needs. We need to articulate and advocate for what our needs are — when we do this, CHWS staff members are generally really receptive to working with us," they wrote.
Kranzdorf also commented on their interactions with and opinions of the candidates, sharing that "so far both of the candidates that I have met with, Kuldhir S. Bhati and Eric C. Wood, have been really receptive to meeting with students, hearing our perspectives, answering our questions and asking us about our experiences and roles on campus. We have covered a range of informative and difficult topics during these conversations and both candidates engaged with us on everything we brought up."
"Overall, I have been left with the impression that whoever is hired, they will be excited and willing to hear the perspectives of students and advocate for us in and outside of CHWS. This means that it is critical for students to be showing up in these spaces and talking to the people that are ready to listen to what we want and need out of one of the most important resources on our campus," Kranzdorf said.
"There are excellent candidates out there and Puget Sound has done a superb job of reaching out to recruit a diverse, highly talented and experienced pool of candidates," Marshall said. "I look forward to seeing ways in which CHWS grows in the next few years."
Tags :
CHWS director
Mental Health