Carbon River Road at Mount Rainer in danger of closure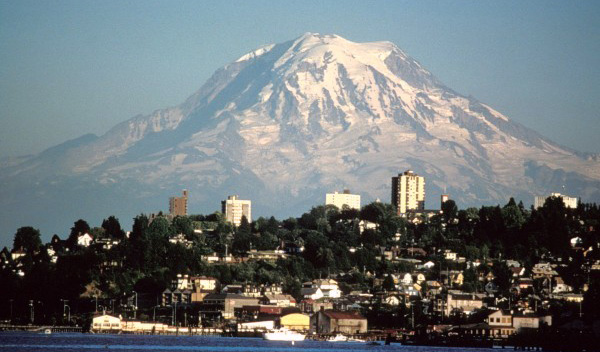 On those far between and few sunny days on campus, one can catch a glimpse of Mt. Rainier walking down the stairs from Jones circle. The mountain provides many recreation opportunities for students on the weekend, as well as for many families in the greater Tacoma area. However, Carbon River Road, which is the main road leading into the Park from the Carbon River entrance on the Northwest side, is in danger of being closed permanently.
Carbon River Road provides access for vehicles to one of the lowest accessible glaciers on the Mountain, allowing many "non-athletes" to enjoy some of the Park's most majestic beauty without having to hike miles and miles uphill. In recent years, the road has consistently flooded, which prevents cars from accessing the trailhead and wears down the road, making it difficult to repair after each flood.
The Park superintendent, Dave Uberuaga, said in an interview with the Tacoma News Tribune that "[he] is in a tough spot" because "[he] must decide the future of the road and consequently, the future of access for many recreational users on Mt. Rainier."
There are several options, says the National Park Service, such as taking no action, reopening the road between 1- 4 miles, allowing only shuttle service, or temporarily using the road for hiking and biking and not allowing any motorized vehicles. All of these options come with varying costs, which will play a huge role in the final outcome.
If the road is completely closed or vehicles are restricted up to a certain point, it will become increasingly difficult for many park-goers to access trails in the Carbon River area. However, the question is whether the road should be sustainably managed so that more people in the future can use it by limiting access today. Mount Rainier National Park service is accepting comments via email until Nov. 3.