Post-Haiti, student quake victim reacts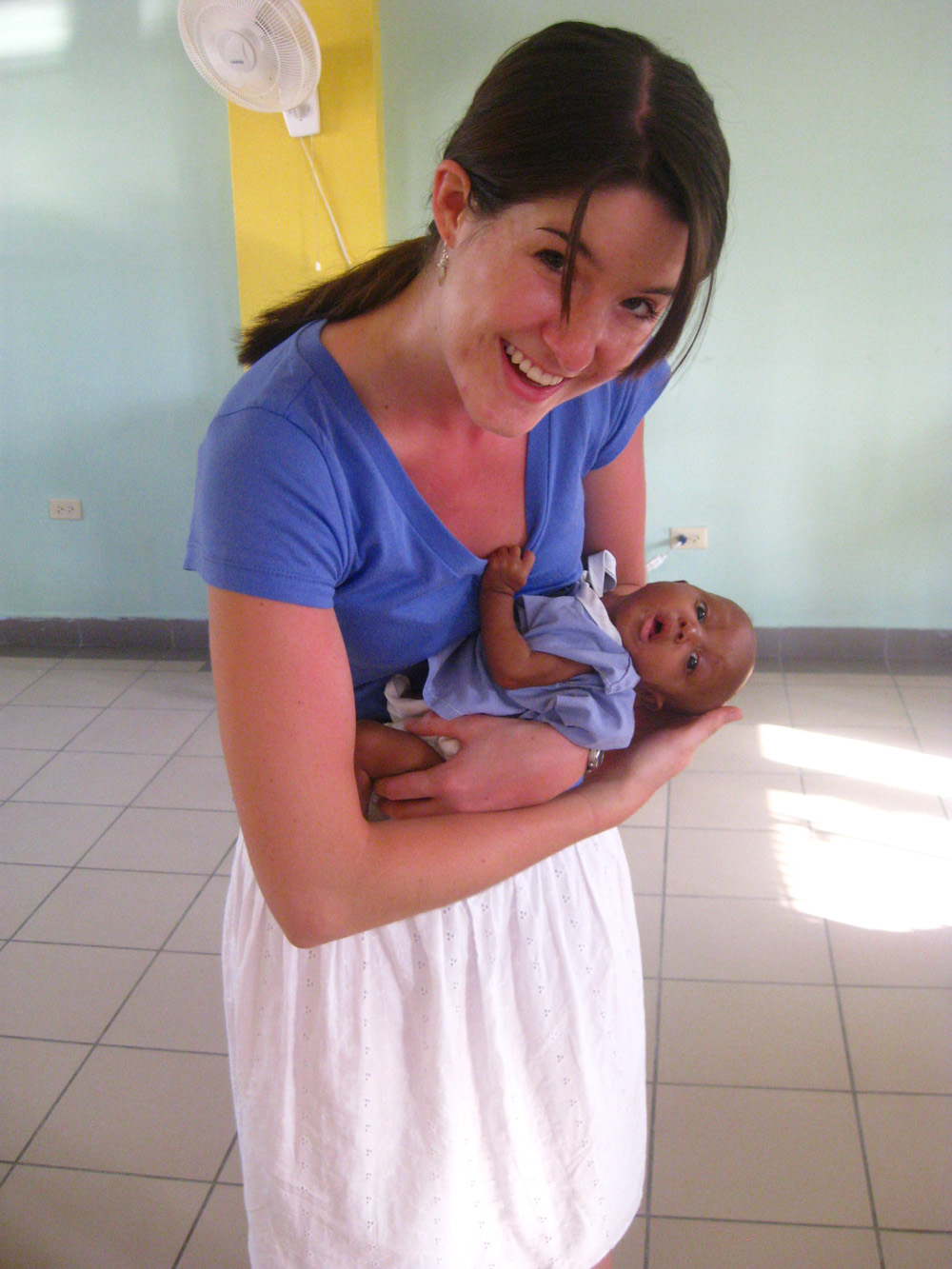 Rachel Prusynski, along with a few close friends, will be returning to Haiti this December to volunteer with a local children's hospital and share her life-changing experience with those closest to her.
Prusynski was visiting her good friend Molly Hightower when the earthquake occurred Jan. 12, 2010. Hightower was working with Friends of the Orphans and was supposed to remain there for one year. Unfortunately, the earthquake happened only six months into her stay.
Hightower and Prusynski met at the University of Portland where they were both undergraduate students. After leaving the university, Hightower decided to work in Haiti for a year, and Prusynski decided to attend the University of Puget Sound as a graduate student in the Physical Therapy program.
During the earthquake, both Hightower and Prusynski were in a building that held the administration offices, volunteer housing and a pre-school. Another volunteer, Erin Kloos, her brother, Ryan Kloos and a doctor volunteer were also present in the building when it collapsed. Prusynski, Erin, and the doctor survived the collapse. Unfortunately, Hightower and Ryan did not. Erin was trapped for 12 hours and was found with serious injuries.
Prusynski was trapped for less than an hour. She was then taken to the embassy and evacuated to Guantanamo Bay, where she stayed overnight before leaving for Florida. She was home to her family in Idaho by Friday evening. Prusynski suffered from a broken arm and a few lacerations. Despite her ordeal, Prusynski returned to school the following week.
In preparation for their return to Haiti, Prusynski and her roommate, Holly, began The Heal, Help, Hope Initiative, which works to raise support and awareness for the Friends of the Orphans and Mercy Corps.
Friends of the Orphans raises money for an organization called "Our Little Brothers and Sisters." They have nine different orphanages in nine different countries throughout the world. Next to the hospital there was an outpatient facility for children with special needs, which is where Hightower worked during her stay. Prusynski also helped in the outpatient facility as well as with the physical therapy program.
When she returns to Haiti, Prusynski is planning to once again work with Friends for the Orphans.
"I've been really involved with them this whole last nine months. Just trying to stay connected somehow. Although I knew Erin, we weren't best friends and I didn't really feel like I had a lot of support. I had my friends but no one really knew. I had Molly's family but they were dealing with enough stuff, but they've been really great," Prusynski said.
"I'm living for two people now. Molly didn't get this chance, so I have to make the most of it times two. It's something I'm trying to do. I want to make her proud and it's a lot of pressure sometimes. And it's hard to be normal and to enjoy little things. You have to find a balance and that's what I'm working on now," Prusynski said.
Prusynski and her friends will be there for 17 days and will be there for the one-year anniversary of the earthquake on Jan. 12, 2011.
"I wanted to be there to show solidarity. Everyone else is forgetting about them, and they know it. It's important to show that we're not moving on because they don't have the choice. Haiti can't move on," Prusynski said.