Local theatre hosts indie film-fest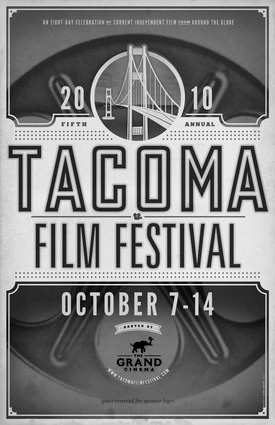 For the fourth year running, the Tacoma Film Festival returns to bring independent and foreign movies closer to home. By keeping up with this tradition, they inject a degree of culture into the sleepy residential town of Tacoma, making it a worthwhile trip for film buffs and less frequent movie-goers alike.
The Grand Cinema, a non-profit movie theater, will host the event, looking to "enhance the cultural vitality of the community through the art of film." From October 7th through the 14th, they will showcase everything from music documentaries to animated shorts. The common theme between the movies is an independent low-budget style, promising to draw all fans of obscure and novel film-making styles. The festival invited all types of film-makers, including students, feature-film makers and short film creators, to submit and showcase their work for a minimal monetary contribution. With the deadline past, the lineup is set for a week of quality independent entertainment.
Cold Weather, a dramatic detective story set in Portland, will begin the Opening Night celebration and get the films rolling. Incidentally, Grand Cinema director Phillip Cowan chose this film as the strongest "don't miss" film from the entire weeklong festival. Many of the movies are set in the Northwest, making it a good environment to learn more about the Seattle and the surrounding area.
In the same vein, the festival will conclude with True Adolescents and the pixilated short Here and Gone, two films set in the Northwest. With the amount of variety in films, though, the festival should promise a rewarding experience at each visit. There seem to be films to fit every palate, and the ambiance and history of the Grand Cinema should provide an experience that is not to be missed. While last year's festival took place at several different Tacoma theatres, the Grand Cinema has sole bragging rights for this year's event. By keeping the prices low, the festival can continue to maintain its independent nature while still being able to find strong movies to screen. To maintain its success, the TFF is also currently seeking out sponsorships and contributions from local Tacoma residents. For more information, visit www.grandcinema.com. There is a reason why the TFF is so quickly becoming a lasting Tacoma tradition: it is bringing quality film from amateur innovators back into the focus of the general public.