Locally grown produce easily available to students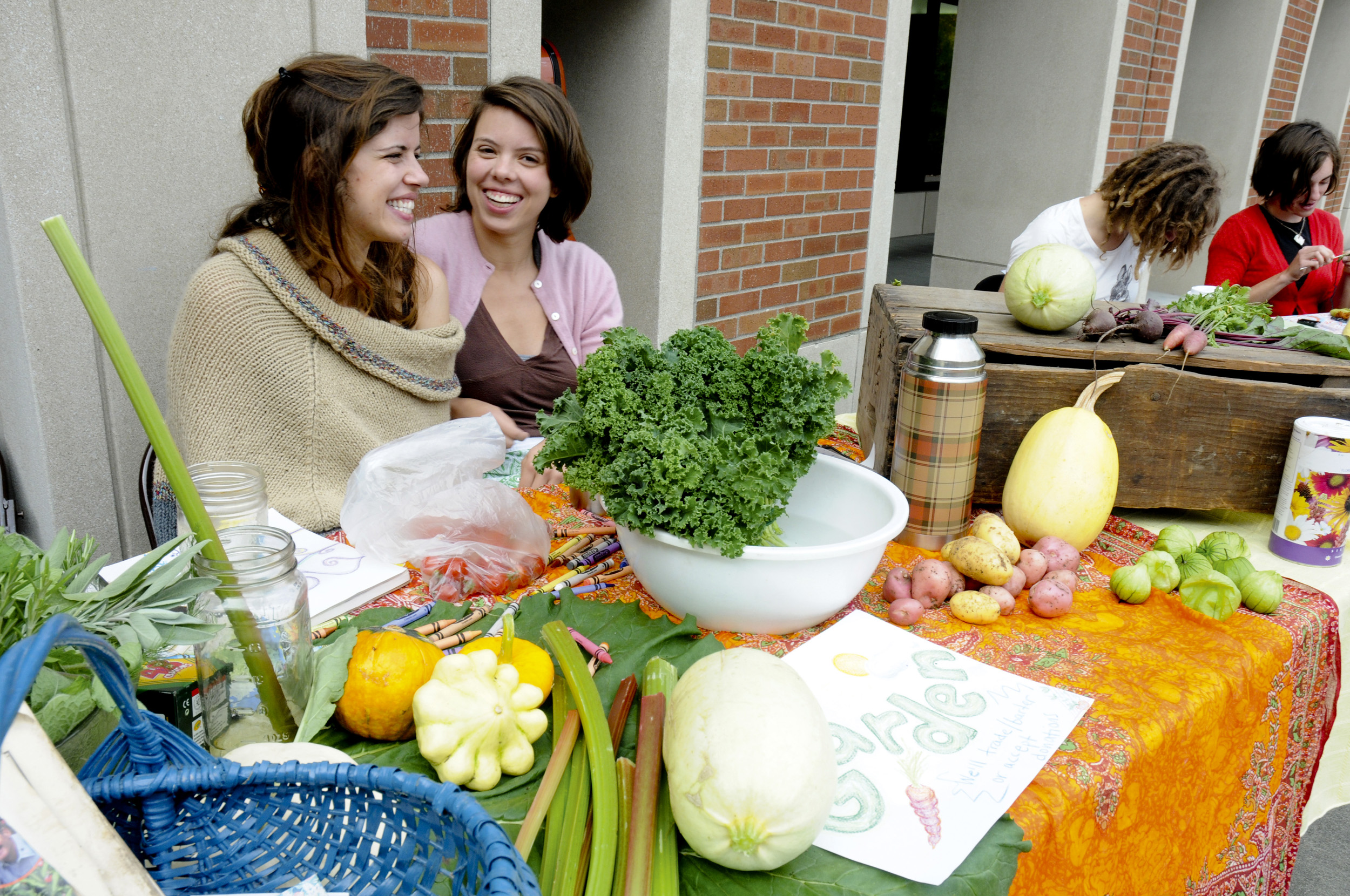 Even though the dreary days of winter mean less time spent outdoors for most Puget Sound students, Tacoma-area farmers brave the elements to bring you local, organic products all year round. Don't let the forecast make you forget your commitment to local agriculture!
Farmers' markets are one of the most reliable sources of local goods and produce, and Tacoma has quite a selection. With fresh fruits and vegetables, crafts made by local artisans and even hot street food, these markets are a great place to begin your neighborhood search.
While many have unfortunately closed for the season, the Proctor Market, which is only a 15 minute walk from campus, will remain open until Thanksgiving. It's located on N. 27th and Proctor and runs from 9:00 a.m. to 2:00 p.m. every Saturday.
If you feel like an afternoon downtown, a 15 minute bike ride or a 45 minute walk will get you to The Broadway Market, which is located between 11th and 9th Streets, near the Tacoma Art Museum. The Market will be open Thursdays between 8:30 a.m. and 2:00 p.m. until October 28.
This year for the first time, you can even stock up on local goods long after Thanksgiving at the new Proctor Winter Market, which will take place once monthly between December and February. Plans are currently in the works, but to stay up to date, check the Tacoma Proctor Farmers' Market Facebook page periodically.
Don't feel like dealing with the elements while you shop? No problem. Tacoma Boys at 5602 6th Ave., Dave's Meat and Produce at 1312 N I St. and Marlene's Market & Deli at 2951 S. 38th St. are known for their commitment to offering ecologically-sound products, and they are all within a 10 minute drive from campus.
Of course, the best way to ensure that your produce is farm fresh is to pick it up right from the farm, which you can do at Terry's Berries Organic Farm in the Puyallup Valley, about 15 minutes from campus. Their farm store offers seasonal fruits and vegetables, eggs and honey from their own farm, along with produce and baked goods from other local vendors. Because of their commitment to growing organically, the harvest changes weekly. Go to their website or give them a call to see what's fresh.
Terry's Berries Farm also has one of the many local Community Supported Agriculture (CSA) programs. By joining a CSA, members pay up front for a season's share of produce that they pick up from the farm during scheduled pick-up times once or twice each week. Fall and winter shares are available through Terry's Berries, and include a variety of root vegetables, winter greens and frozen fruit.
Don't have a car? Many farms and co-ops have local produce delivery services that will bring  groceries right to your door. Aside from giving you direct access to Tacoma-area farmers and good quality produce, these services are also a great way to support and promote local agriculture.
Most delivery programs offer a few standardized packages of pre-selected produce that change weekly depending on what is fresh and ripe. If you are interested in home delivery, Terra Organics has the best selection and most affordable prices for Tacoma residents. They offer six standard box options which range in size, content and price from $25 to $37. The contents of each box are posted weekly online.
Eating out doesn't have to mean giving up going local either. Restaurants like Crown Bar and Primo Grill on 6th Ave., and Anthony's on Ruston Way overlooking Commencement Bay, are committed to supporting local producers. Each is within walking distance of campus.
For more tips on eating locally and living sustainably in Tacoma, visit www.ecovain.com and search for "Tacoma."