Professors Conner, Ostrom present recent work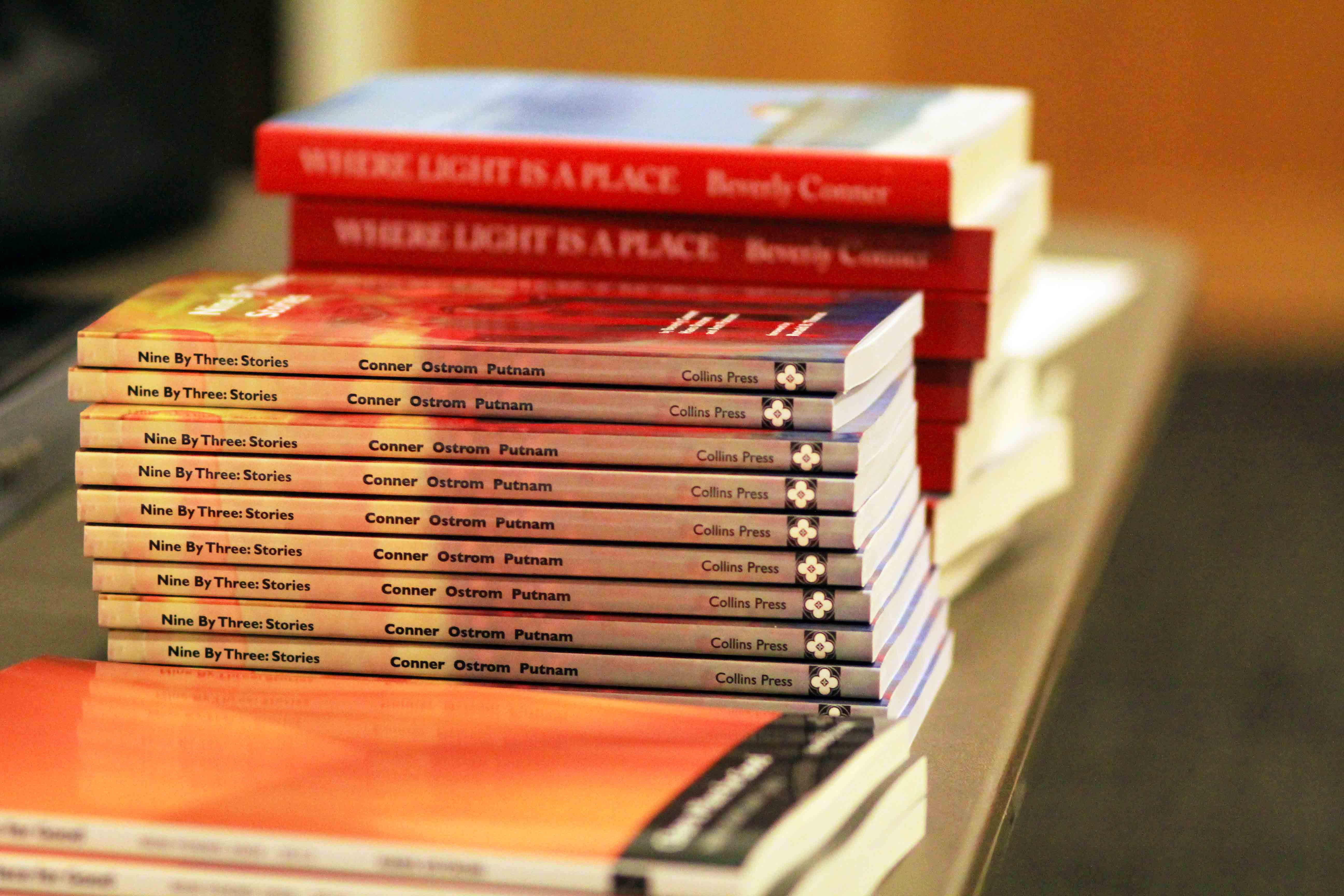 On Tuesday, Nov. 12, the English Department held a Coffee House special event in Trimble Forum to celebrate two members of the department who were recently published.
Professor Beverly Conner published a novel entitled Where Light is a Place, and Professor Hans Ostrom published a book of poems entitled Clear a Place For Good. Both writers also recently worked with Professor Ann Putnam to put out a collection of short stories, Nine by Three: Stories.
After briefly being introduced by Professor Bill Kupinse, Ostrom and Conner shared a selection of their works for those in attendance.
Ostrom's poetry is profoundly existential, frequently witty and focuses on personal experience and existential meditations.
His poems show his deep personal connection with the history of literature and art, including references to Duke Ellington, Dylan Thomas and Langston Hughes and re-imaginings of the sonnet and villanelle form. Some of his poems, such as "Notes On How to Write a Five Paragraph Essay," are both humorous and deeply contemplative.
Others, such as "Langston Hughes and Obama" show his background in and connection to the Harlem Renaissance and African American literature.
Conner shared the first chapter of Where Light is a Place. Set in 1948, the story describes a young girl in Manhattan Beach, Calif. who tries to keep her family from falling apart despite her own anxieties and struggles as an adolescent growing up in a post-World War II suburban community. Conner said that some—if not all—writing is at least partially autobiographical, but that the novel was a work of fiction.
The story capitalizes both on her experience and knowledge of the period, but also on her ability to craft prose that sounds like poetry; the aesthetic quality of her descriptions makes reading an intense and pleasurable experience even when the event being described is one mistake away from a drowning.
After the readings, both Ostrom and Conner answered questions about their writing and their personal experiences being published.
They encouraged members of the audience who aspired to be published writers not to give up when the met initial resistance—advice that they both frequently give to students in their creative writing classes.
The University of Puget Sound is proud to support members of the community who achieve success in their endeavors. Both students and faculty involved in the English Department came to give Professors Conner and Ostrom warm and enthusiastic congratulations for their achievements.
Events like this serve to bring the community closer together; when professors so gladly engage with students and other staff members, relationships are formed that promote a happier, healthier environment.
Tags :
Beverly Conner
Hans Ostrom
poems
reading
stories
University of Puget Sound English Department