Professor spotlight: Vanessa Koelling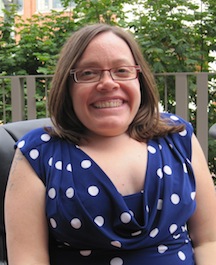 Professor Koelling has recently begun teaching at the University as an assistant professor of Biology. This is her first year at the University and she is enjoying her time here so far. Here she answers some questions about her favorite aspects of school, her interests in Biology and her passion for teaching.
Q: Where did you grow up?
A: I grew up in a couple of places in Oregon—Portland and a small, rural town called Yamhill.
Q: What classes do you teach?
A: I teach Unity of Life and Bioinformatics this fall, Genetics in the spring. I will also be teaching Evolution next fall.
Q: What is your favorite aspect of Puget Sound?
A: I love teaching in a liberal arts college environment. Getting the opportunity to have close interactions with students and helping them discover biology is one of the best things about my job.
Q: What is your least favorite aspect of Puget Sound?
A: Since I've only been teaching here for about seven weeks now, I don't think I have a good answer for that one yet. Right now, I'd have to say the rain is my least favorite aspect of Puget Sound.
Q: What brought you to Puget Sound?
A: I came to Puget Sound because I love teaching and doing research, both of which are highly valued here. It was an added bonus that I grew up in the Pacific Northwest, so coming to Puget Sound feels very much like coming home.
Q:  How do you like your students?
A: My students are great and a lot of fun! I'm really enjoying getting to know them, and I hope that I'll have many of them in more of my classes in the future.
Q: Why did you become a professor?
A: I became a professor because I love biology, particularly evolutionary biology, and I wanted to be able to spend my life doing research, mentoring students in research and helping students discover their scientific passions.
Q: Where else have you taught besides Puget Sound?
A: I've taught at the University of Georgia, University of Kansas and Haskell Indian Nations University.
Q: What are some words of advice you can give to a student struggling in one of your classes?
A: If a student is struggling in one of my classes, the first thing they should do is come meet with me. That way I have an opportunity to help them individually with whatever they're struggling with or help them with study strategies. My second piece of advice is: do the reading!
Tags :
biology
Professor Spotlight
Vanessa Koelling