Moodle most efficient classroom forum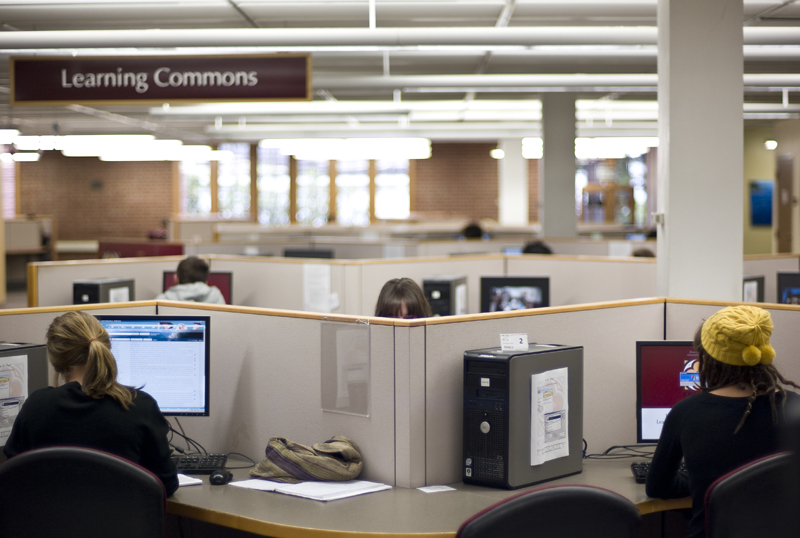 [ONLINE EXCLUSIVE]
As the University of Puget Sound progresses technologically, there are frustrating aspects of the past that prevent advancement. Moodle is the new site that allows teachers to post assignments, readings and other information for students to access. Before Moodle, it was Blackboard, and Alexandria on the school's network. For a small population, Mahara is a current portfolio-sharing site for class.
There are many conveniences of Moodle – easy access, potential sustainability with articles being online instead of printed, and forums for class discussions. Moodle offers all of this on the same site.
So why is Alexandria still being used? Students are no longer taught to use and access Alexandria, many teachers at least give a basic rundown of Blackboard or Moodle. Also, it is only available on school computers, making it extremely inconvenient for students who live off campus.
Inconsistency does not end there. Individual faculty members have their own sites to post assignments on. Granted, many of these have links on the corresponding Moodle class sites.
Sure, students are perfectly capable of traversing the Internet to find all of these sites. After all, we are the tech generation. However, there are conflicts within the assumption that the entire student body is technologically savvy. The campus population is intelligent, but it may not be fair to assume that scavenging the World Wide Web is achievable by everyone.
Either way, if Moodle is offered as a solution to scattered information and sites, it should be utilized campus-wide.
Perhaps it is lazy to complain about different source locations, but it seems equally ridiculous to get an e-mail for a notice on Moodle about a change on the staff website that then directs you to information on Alexandria that you now have to return to campus to access. This should especially be considered of Loggers who travel with sports teams or clubs.
Moodle is a capable host for most class needs, and would be a suitable system for the entire University. Just as Blackboard did previously, Moodle has risen to provide a common site for academic activities.
In the long run, no matter which site is used, consistency is necessary. If one server is to be used for the collection of class assignments and information, it might as well be the same one for each graduating class.
Since Moodle is the current site, it should be implemented campus wide, allowing all students, whether on campus or elsewhere, to access all information necessary for each class on one URL.