Slater Museum's Open House Night to Celebrate Art, Science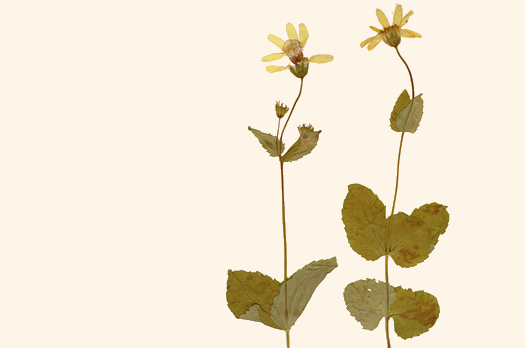 Every semester, Puget Sound's Slater Museum of Natural History hosts a gathering celebrating the beauty and wonder of nature. This spring, the museum will be transformed into a gallery for a night, exploring the connections between science and art. On Wednesday, April 3 at 6:00 p.m., Slater Museum will open its doors to the community for an open house.
Robert Niese, a specialist at the museum explained the inspiration behind the theme of this event. "There's a really interesting line that gets blurred when it comes to natural history between art and science," he said. "You do a detailed sketch of an item, and that not only becomes a piece of artwork, but it becomes a natural history artifact that is important for future studies of that specimen."
Museum staff strived to make the open house accessible to not only scientists and artists, but everyone. Mary Krauszer, the museum's education and outreach coordinator, said that the exhibit will be interesting to anyone interested in regional wildlife or natural history, no matter what age.
Slater Museum and the surrounding area in Thompson Hall will don art from sketches to photographs. Physical taxidermy masterpieces will mingle with living animals. Although Krauszer and Niese were not yet sure which live animals will attend, in previous open houses they've had the pleasure of entertaining the likes of giant fruit bats, sloths, barn owls, possums and a beaver walking around on a leash.
"We've got crafts and things for kids to do and really hands-on activities and natural history displays so that kids of all ages can be entertained," Niese said.
Krauszer said that Slater has been working closely with the art department to plan the event, and pieces from current art students will be displayed; members of the science departments will also show personal sketches as art. In addition, several artists in the area will be showing work, including Ed Newbold, a local artist who has a booth in Pike Place Market and focuses on nature in the surrounding area.
Slater Museum holds its open house nights to connect with both the campus community and the Tacoma community. Krauszer said that she strives to "increase Slater's visibility on campus because people graduate from UPS all the time, even in science degrees not knowing it's here."
The museum also has a connection with local schools, particularly 4th and 5th grade classes, to which they bring specimens and teach about natural history. In the past, open house nights have been quite successful, and themes have included exotic animals and local animals/conservation.
Niese acknowledged that oftentimes people are hesitant to visit a place like Slater museum because everything is, in the simplest sense, dead. However, he emphasized that the specimens preserve a time and place in history.
"They seem very dead and inanimate, but some of these creatures look just like they did when they were living and are a brilliant representation of life and natural history," he said.
Niese gestured toward a stuffed bird perched serenely on a stick. "This magpie is a very unique piece that represents a species and the individual variation within that species but also is in itself a piece of artwork because an artist had to create it," he concluded.
PHOTO COURTESY / SLATER MUSEUM