Race and Pedagogy returns, opens discussion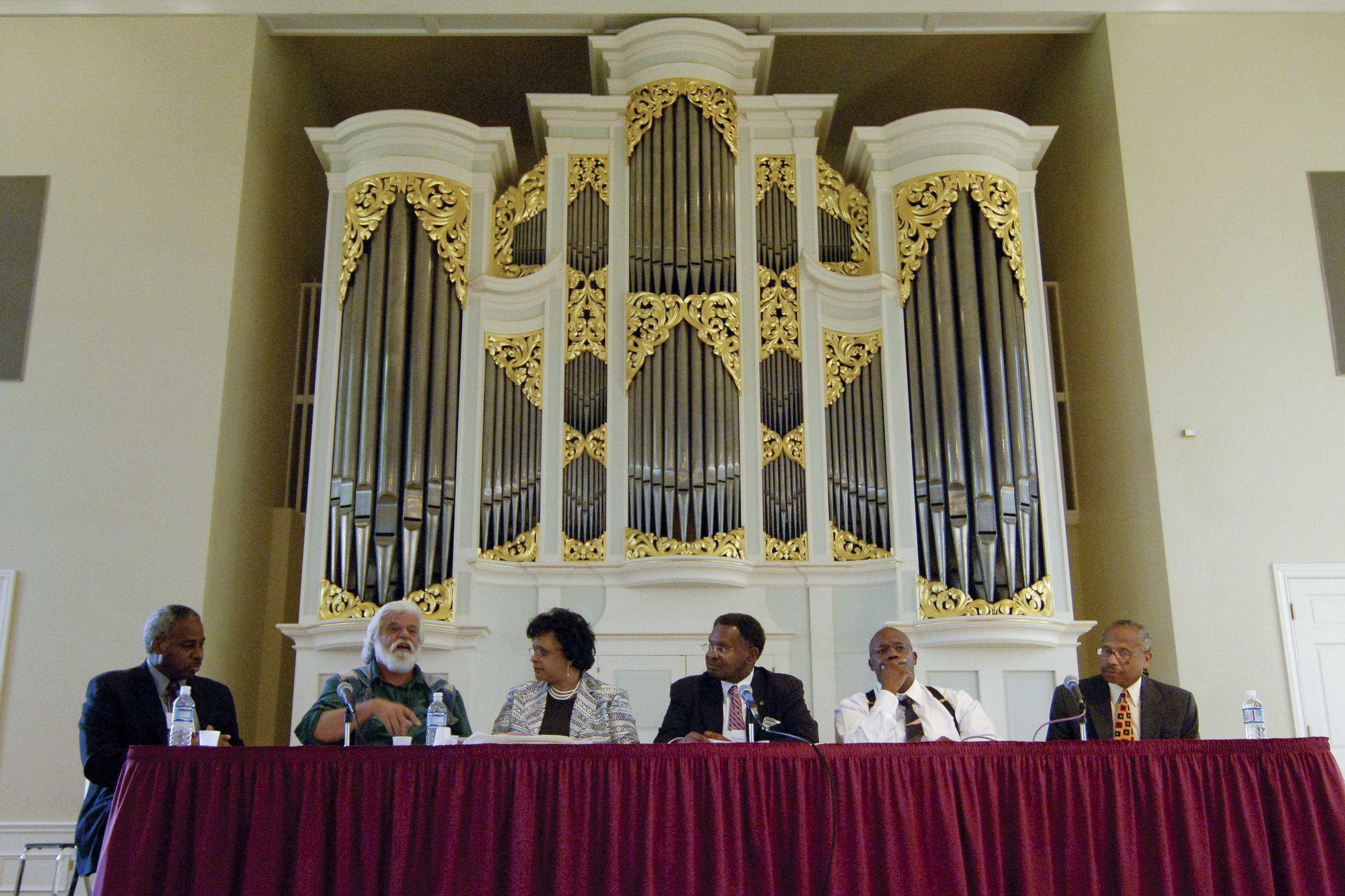 The University of Puget Sound will host its 2nd National Race and Pedagogy Conference at the end of October after a four year hiatus. The Conference was first held here in 2006 and "it was a huge success," said history Professor Nancy Bristow, who is organizing the volunteer force for the event. It has come back supporting a new theme of "Teaching and Learning for Justice: Danger and Opportunity in Our Critical Moment." The Conference will offer multiple speakers, appearing on different days beginning Thursday, October 28th.
The event will be kicked off the preceding weekend with the All-City Race and Pedagogy Youth Summit, which "brings together 1000 Tacoma high school students on October 23, 2010, for a one-day summit at Lincoln High School.  The Summit's goal is for college students to mobilize high school students for the Race and Pedagogy National Conference and to engage all students in discussing the Race and Pedagogy Conference theme." Many Puget Sound students have volunteered and will go to Lincoln High School to help facilitate discussion among the high school students.
With all this hype about the Conference, I'm sure some are wondering, what does "pedagogy" even mean? Simply put, it is education. So this conference is an effort on behalf of the Race and Pedagogy Initiative to teach the community, students, and professors about issues surrounding race and diversity. The Initiative here at Puget Sound strives to "weave together scholarship and action in order to reduce racism and improve pedagogical practices at all educational levels." It is important to remember that the Initiative in an ongoing effort, while the Conference lasts for four days.
After the Youth Summit kicks off the Conference on October 23rd, the Grand Cinema will hold a week-long film festival featuring films such as Rosewood, Four Little Girls, and Bilal's Stand, just to name a few. The Cinema will play movies all week long beginning on October 22nd and will run until the night the Conference begins on the 28th. ASUPS will provide transportation to and from the Cinema, for students interested in viewing any of the movies listed. The completed list of films can be viewed on the Puget Sound Race and Pedagogy Initiative website.
Among the various speakers presenting at the Conference, a few big names include Mr. Harry Belafonte, performer and civil rights activist; Dr. Lani Guinier, Harvard Law professor; and Dr. Freeman Hrabowski, University of Maryland Baltimore County President, among many others. To understand just how "big" these speakers are, senior IPE major Lisa Griswold commented last week that she read an article that mentioned Harry Belafonte for a class. She said, "Apparently he is a really big deal." And he is. These speakers are role models in their field and the fact that they are speaking at Puget Sound is a once -in-a-lifetime opportunity. Tickets and registration information for the presentations are available at the Info Center. Tickets will sell out fast, so now is the time to register and experience one or more amazing presenters who come from all around the United States to inform students and staff about diversity and race.