Movember: A month of mustaches for charity and style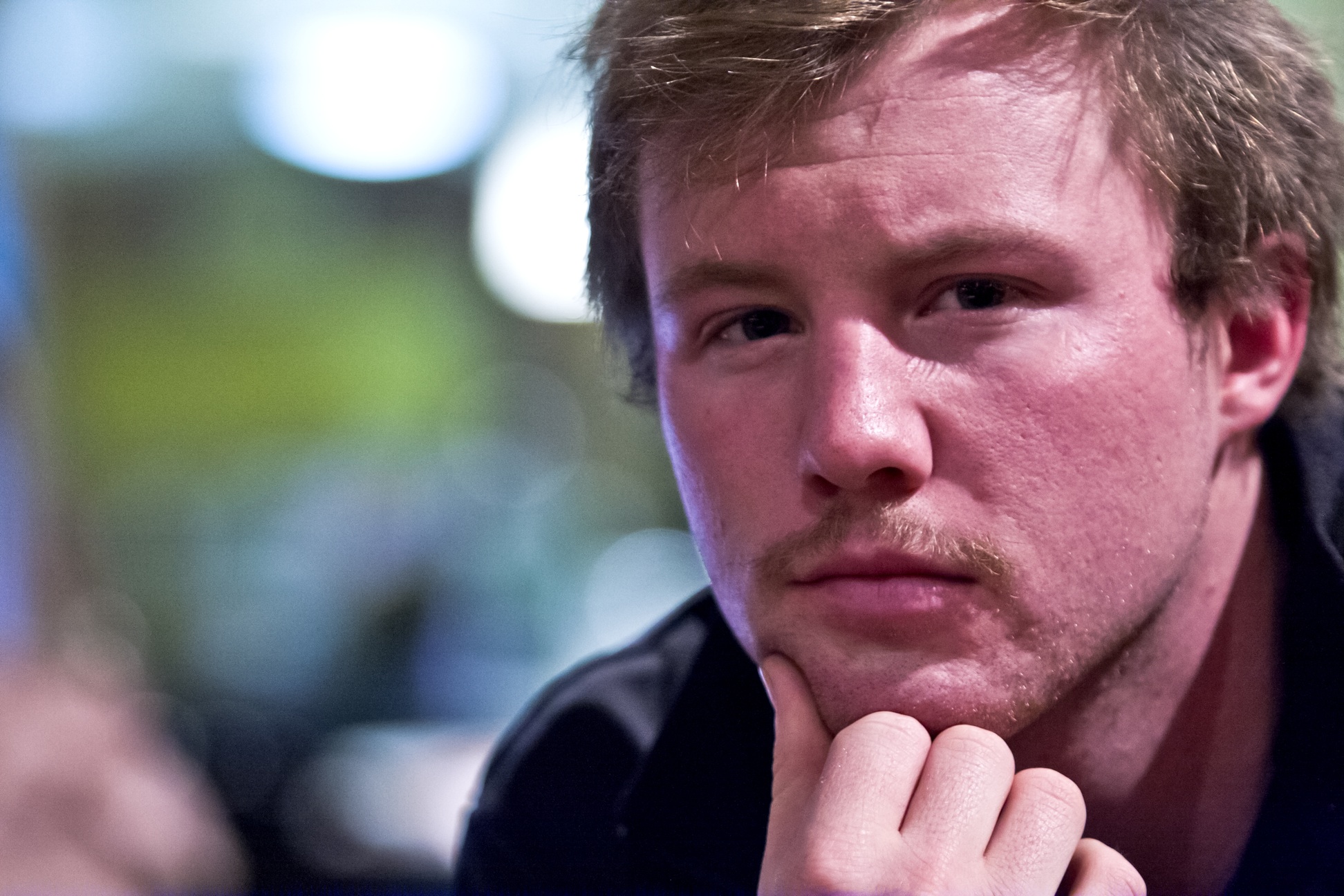 In these past few weeks, perhaps you've noticed some of your guy friends walking around campus with a conspicuous smirk on their faces.
If you look a little closer, you might find that, much to the dismay of their significant others, it isn't a dirty little secret they're hiding but rather a scraggly set of whiskers on their upper lips.
Indeed, the notorious autumnal ritual has returned to Puget Sound in its familiar, mustachioed guise—Movember.
Long overshadowed by its haggard older cousin, No Shave November, this fledgling holiday celebration began with a more lucrative vision in mind—Movember has raised over $300 million dollars worldwide since 2004, according to its website.
Since its humble beginnings in Melbourne, Australia, Movember has encouraged participants to either attend or create a local event as a means to donate money to prostate and testicular cancer prevention and, sadly, shave off their beloved third eyebrows at the end of the month.
At Movember.com, you can create teams for you and your "Mo Bros" and update your mustache-growing progress via weekly pictures.
Here in Tacoma, interest in the event has noticeably piqued among college students and 20-somethings who now flock to Metronome Coffee on Sixth Ave. and Union to strut their scruffy stuff in anticipation of the café's "Mustachevaganza" on Nov. 30.
According to the posters plastered across every window, Metronome's event will occur from 7 to 11 p.m. and will feature live music, prizes for the best mustache and drink specials.
Upon asking one of the café baristas concerning his feelings about the event, he cordially replied, "I think it's a unique opportunity for us to do something philanthropic with our friends, especially here at work, and also to engage in something that's just so damn manly," one Metronome barisa said.
"It's really nice to have a male equivalent for the pink ribbon now," he added.
Donations to the cause can be made to Metronome's donation box.
As I asked another barista about his mustache, which had clearly been growing for over  two weeks, he told me smugly, "When you have a 'stache like this, every day is Movember."
On campus, excitement for the event is clearly rising as both faculty and students have started to create and join teams in hopes of earning the best mustache award.
After hearing about his in-class enthusiasm through word-of-mouth, I spoke with organic chemistry professor Luc Boisvert about his reasons for leading the Puget Sound faculty in support of Movember.
Apparently, Boisvert originally heard about Movember several weeks ago via a friend from Quebec—his hometown—who sent him an email encouraging him to donate money on the website.
"Immediately I thought it was a great idea and a great cause," he said.
Boisvert said he was certain that the effects of prostate or testicular cancer will inevitably affect the lives of everyone, whether directly or indirectly, at some point.
Essentially, Boisvert sees Movember as a means to engage in an easily  an accomplished act of charity—to Boisvert, Movember is anything but a mere fad to briefly entertain young men with a taste for ironic facial hair and raggedy clothes.
Over that same weekend, Boisvert addressed an email to his class and other organic chemistry instructors, emphatically pleading them to consider joining his team, which he was already planning to enter in Metronome's event.
Along with two other instructors, he was able to recruit eight men from his primary organic chemistry class.
"I'm very surprised but pleased by the enthusiasm. Now I feel more of a jittery energy in the room at the start of every class," Boisvert said.
As for his future plans for the event, Boisvert hopes to send an email out to the whole campus, advertising his team's progress, flaunting "the organic mustache" grown over the past few weeks and encouraging all students and faculty to join their ranks in support of Movember.
To get a sense for the students understanding of Movember culture, I also spoke with senior transfer student Joseph Rodriguez.
Rodriguez grinned a little mischievously as he explained his reasons for participating:
"Originally, it was just out of some silly vanity. I had wanted to grow a mustache so I just waited until Movember to avoid criticism and use it as an excuse," he said.
Apparently when Rodriguez walked into Metronome just before the start of November, the café's impressively wax-mustached owner, Joshua Boyt, explained the event he had been planning and promptly recruited him to join his team.
Rodriguez found it difficult to say no to those luscious facial curls—he accepted.
Reflecting on his original reasons for participating in Movember, Rodriguez explained that his friendship with a testicular cancer survivor had bolstered his sense of purpose in growing a mustache.
Coming from a military background, Rodriguez never truly appreciated mustaches since his brothers would grow them as a joke in spite of the army's prevention of other forms of facial hair.
"I think it's amazing that growing a mustache is now a way to potentially save lives," Rodriguez said, clarifying his feelings.
PHOTO COURTESY / CHRIS PUTNAM