BBC's "Extreme Animals" will not feature wombats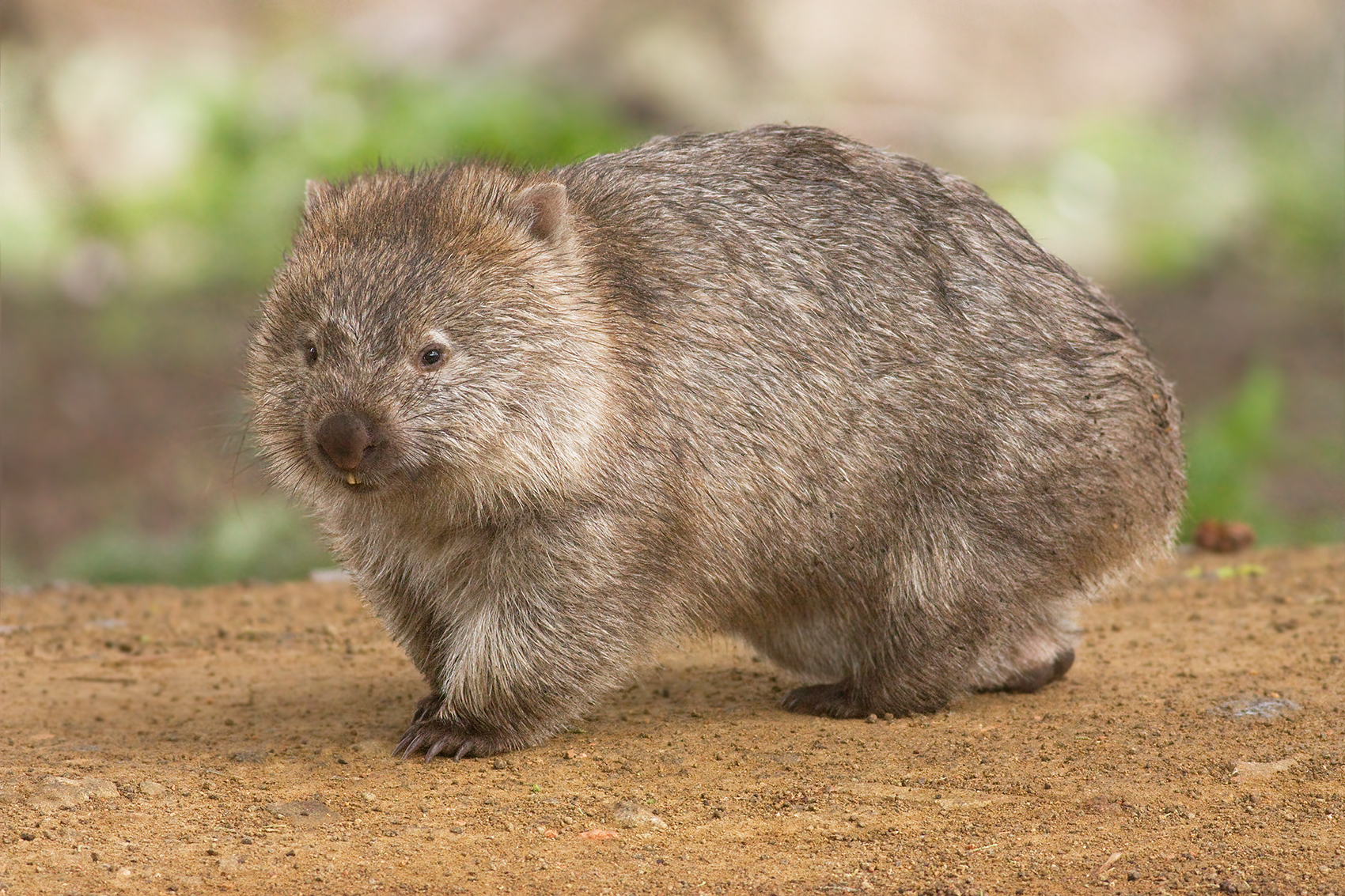 Wombats across the world were appalled on Tuesday when BBC One Programmes announced the animal lineup for their upcoming season of "Extreme Animals," a lineup which yet again excludes the Australian marsupials.
"It's an outrage," Larry McFuzz, President of W.W.M.B.A.A.T., Wombats Wanting Much Better Adorable Animal Treatment, said to reporters yesterday. "We've been campaigning for this heavily, but were blindsided once again. Apparently people think that just because we're absurdly cute, we aren't extreme."
Mere hours after the BBC's announcement, their London studio was swarmed with wombats furiously demonstrating outside the building. Employees could be seen taking videos of the event on their cellphones, smiling and cooing "aw, how cute."
"There's a reason why we can't be had as pets," one wombat told reporters. "Did you know that if a full grown wombat charges a human, it'll knock him straight over?"
Wombats have continued demonstrating at BBC studio locations ever since the announcement, carrying signs bearing sayings such as "FEAR THE WOMBEAST" and "MARSUPIALS ARE MARSUPERPISSED."
BBC spokesperson Linda Creevey has since offered a statement on behalf of the network. "We at the BBC are very supportive of wombat rights. However, we are equally dedicated to the quality of our programmes. If wombats would like to see some representation on our channel, they may apply for a spot on our upcoming series, Adorable Animals."
When asked to comment on the network's statement, McFuzz responded, "It's offensive. We're hugely muscular, we have gigantic sharp teeth, we're fully capable of wreaking mass destruction. If BBC won't recognize that we're extreme, then they can look forward to a full wombat boycott of all their programs, beginning now and lasting indefinitely."
Creevey couldn't be reached for further comment.
"I don't think the BBC realizes how much of their viewership is comprised of wombats" McFuzz said. "They'll come to regret this. Wombats are not to be messed with. Because contrary  to their perception, we really are extreme."
[PHOTO COURTESY WIKIPEDIA.COM]