Tacoma Institution Celebrates 100 Years With 25¢ Movie Tickets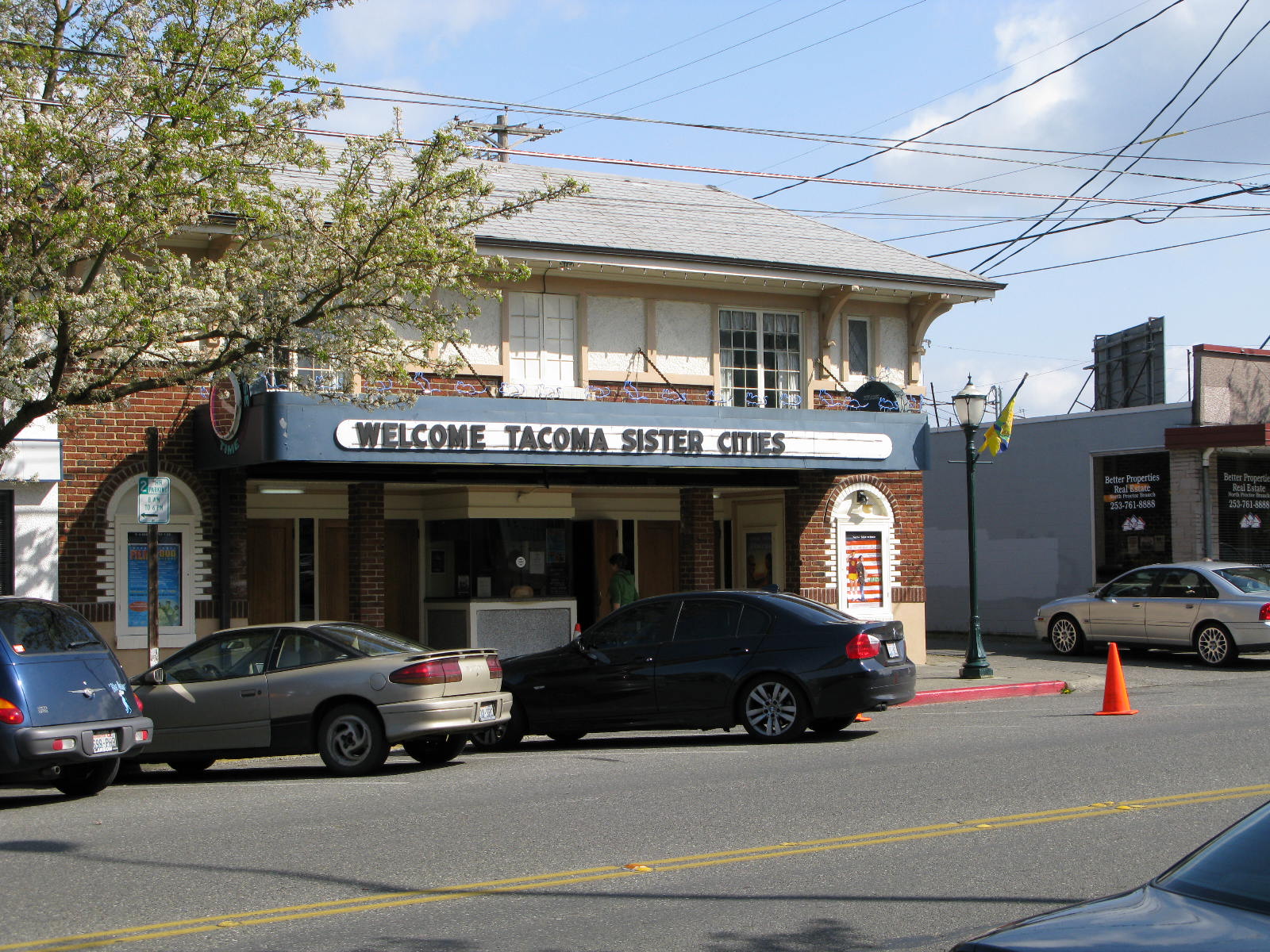 Blue Mouse Theatre Photo Credit: Jacob Rose, CC BY-SA 4.0
By Andrew Benoit
  Blue Mouse Theatre, an institution in Tacoma's Proctor District, is celebrating its centennial anniversary this weekend! Founded in 1923 by entrepreneur John Hamrick, Blue Mouse Theatre is the oldest continually operated theater in the state. 
  To honor the 100 years that Blue Mouse Theatre has served the Proctor District and surrounding area, the theater is screening the very first movie that ever graced their screens: "Green Goddess". The 1923 silent film is set in the Indian subcontinent as captured British subjects must escape from a kingdom which aims to execute them. While modern audiences might understandably shake their heads at the depictions of race and colonialism in the film, "Green Goddess" is a fascinating piece of film and local history. What's more, tickets for the Monday, Nov. 13 screening only cost 25¢ at the box office – the price of a movie ticket in 1923. 
  It hasn't been an easy 100 years for Blue Mouse Theatre. It changed hands a few times after it was founded, but remained profitable up until the late 80s and 90s. By now the theater had changed names a couple of times and used to be known as the Bijou in the 1980s. Small, community theaters like Blue Mouse Theatre struggled to compete with massive chains that sported huge multiplexes. A plan was floated to turn the historic theater into office spaces. In response, a group of activists, community members and preservationists joined forces to purchase the property in 1993. 
  Since then, the group has restored the property to its former glory. They undid many "renovations" that took place during the 30s and 40s, revealing a gem from a bygone era underneath. Not all the decorations are old, though. In fact, if you look closely at the theater's marquee, you may notice small blue mice adorning the logo. These cute little critters were actually made by Tacoma's own Dale Chihuly and were given to the theater as a gift. 
  Blue Mouse Theatre will be showing "Green Goddess," "10 Things I Hate About You," "Rocky Horror Picture Show," "Casablanca," and more this weekend.