Beta officially announces closure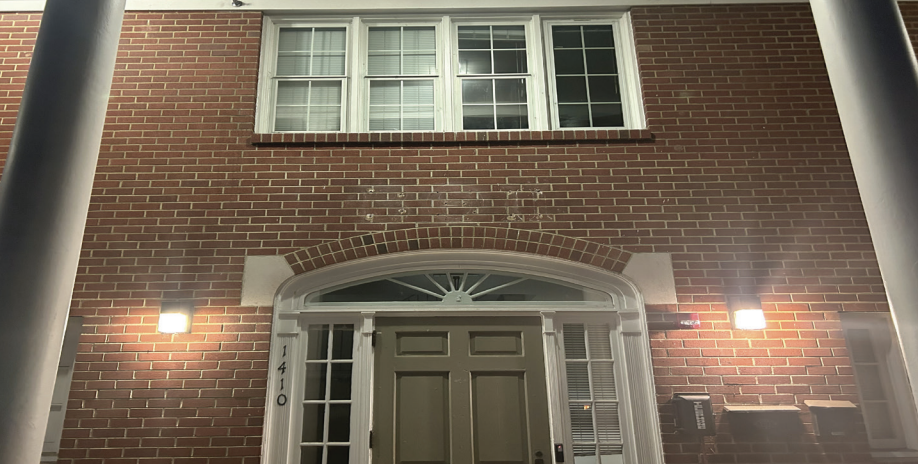 Former Beta Theta Pi Fraternity house without its letters. Photo Credit: Evie Babie
By Andrew Benoit
The Beta Theta Pi chapter at the University of Puget Sound made their first announcement regarding their dissolution via an Instagram post on Feb. 28. This first official statement of the chapter's closure comes after the fraternity announced on Jan. 16 that they would not host formal recruitment events this semester.
Beta's collapse, formalized by the removal of their letters from their house on Union, is part of a broader crisis that Greek Life at the University of Puget Sound is facing. Campus Greek Life faces declining membership — which was especially pronounced in Beta's case. Many fraternities and sororities have come under pressure from the University to fill their houses or risk losing them. The university has shown its willingness to take action against Greek Life in the past, as with the removal of Sigma Chi – Delta Phi from their house last semester.
Beta as well as members of other Fraternities and Sororities have been generally unwilling to share information with The Trail regarding the issues faced by Greek Life. The community's insular nature prevents transparent conversations with the wider campus
The future of the rest of Greek Life seems far more uncertain with Beta's departure. Their ability to maintain traditional "Greek Row" housing seems tenuous at best, especially if membership continues to decline.