RPI and AFAM host Decolonization and Reparations Lecture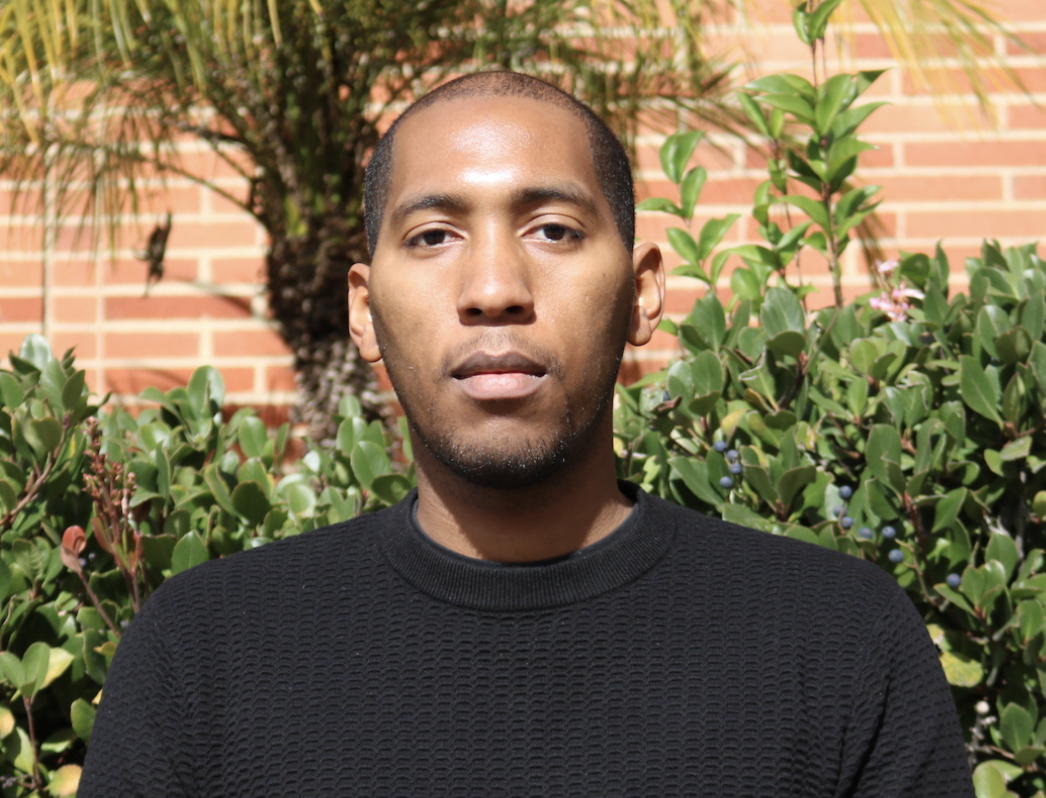 Dr. Kyle T. Mays, as featured on posters promoting the event. Photo Credit: UCLA
By Ainsley Feeney
The Race and Pedagogy Institute (RPI) and the African American Studies Department (AFAM) hosted a talk about discourse surrounding decolonization and reparations for Black and Indigenous Americans on Thursday, Feb. 9. The lecture, titled "Reparations and Decolonization: Land & The Search for Reparatory Justice," was given by Dr. Kyle T. Mays, a professor of African American Studies, Indigenous Studies, and History at the University of California in Los Angeles. Dr. Mays is also a renowned Afro-Indigenous scholar who has published three books on the study of intersecting Black and Indigenous cultures.
Dr. Mays's lecture began by acknowledging his Indigenous roots; he introduced his ancestor, Esther Shawboose Mays, who was an urban Indigenous feminist and activist in 1940s Detroit. He then gave a history lesson on the Reconstruction period when the United States government attempted to "level the playing field" for formerly enslaved African Americans. He pointed out that oftentimes, these changes were surface-level, and there were — and still are — great property disparities between white and Black Americans. He also cited modern Black revolutionaries such as Martin Luther King Jr. and Stokely Carmichael (Kwame Ture) on the importance of land equity in Black liberation.
Using this background, Dr. Mays connected the reparations demands of Black and Indigenous people: both groups want land that was stolen from them by white, non-Black, and non-Indigenous Americans. The key word in his conclusion became "solidarity," a concept that calls upon marginalized groups to come together and collectively fight for their rights. Solidarity, he said, is hard to achieve, but absolutely vital for liberation. One notable point Dr. Mays reiterated throughout his lecture was the importance of land reparations over monetary ones, which would only be temporarily liberating and act to further American capitalism.
These sentiments were echoed by Dr. LaToya Brackett, Assistant Professor of African American Studies and Leadership Team Member for RPI, with whom Dr. Mays attended Michigan State University. Although he was an undergraduate student while she was already a grad student, the two knew of each other by virtue of their working in the same program. In her introduction of Dr. Mays before the lecture, Dr. Brackett emphasized the importance of making connections, even brief ones, with those you meet in your everyday life. "It was just one of those components that I thought was really important to share with students. You have no idea who you're going to reconnect with later," Dr. Brackett told me in a later interview. When asked why AFAM and RPI decided to invite Dr. Mays to speak on decolonization and reparations, she shared that the two groups are looking to expand how they talk about race. "African American studies does teach about Black folks, but we actually do pay attention to all oppressed identities, and especially racialized identities," she said. Dr. Brackett encouraged students who are interested in the intersection between Black and Indigenous culture to look into some of AFAM's newest classes, taught by Visiting Professor Hyunjoo Yu. In particular, she mentioned AFAM 380: Race and Ethnicity. "It's brand new, and it's looking at not only Black and Indigenous folks, but also immigrant experiences across time," Dr. Brackett said. Professor Brackett also spoke highly of Professor Yu herself: "if students are interested in content similar to what Dr. Mays shared, and the idea of discussing oppressed identities alongside each other, she would be the person to take a class with." Dr. Mays' lecture is the latest addition to AFAM and RPI's efforts to decolonize the University's education, which can be furthered by student involvement.