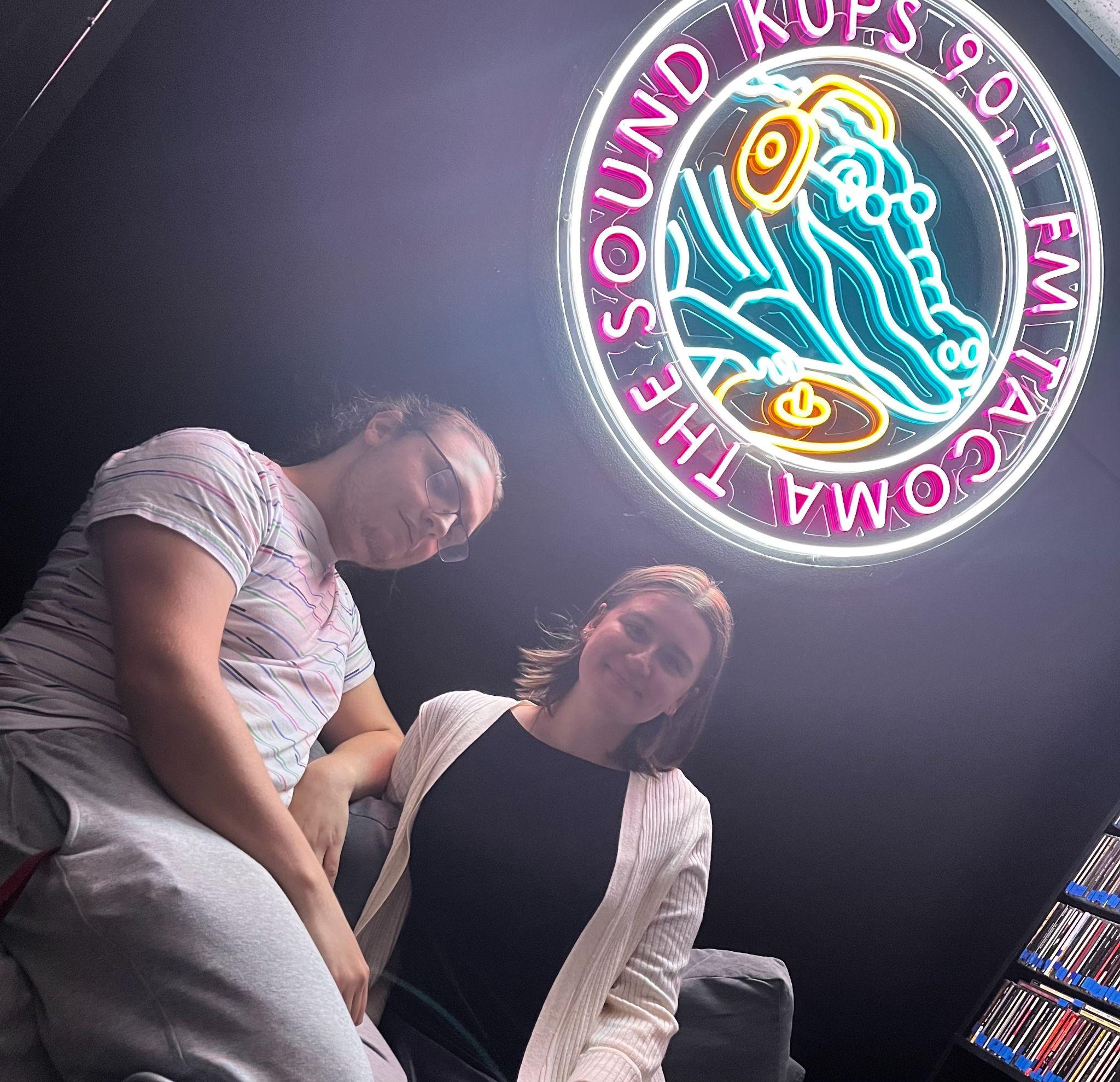 Thaddeus Smith Photo credit: Sarah Orozco
By Sara Orozco
KUPS 90.1 FM
This week the Trail did an interview with Thaddeus Smith, who has been getting up to some funny business with his Madness in the Thadosphere, a specialty show at KUPS.
Question: How long have you been a DJ?
Thad: Since my first year, I've had a show every year except sophomore year, no one had a show during those times. My current show is a CD-based show, using all my own personal CDs.
Question: Any thought to your DJ name?
Thad: When I was a first year, my DJ name used to be crock-pot, because when I was a first-year we did the icebreaker of what kitchen utensil would be, I went by it for a while but now I'm just Thad.
Question: What's the big idea (about your show)?
Thad: I've never gone into a semester with an exact idea on what I want a show to be, I play what I'm feeling for the day. Today I did a 'main character' moment soundtrack. Who wouldn't feel like a main character listening to 'The Man' by the Killers? *insert quality wedding dance moves*
Question: Why'd you get involved with KUPS?
Thad: My mom was DJ for KUPS when she went to UPS, I remember her telling me about it and it sounded like the coolest thing ever. I like to be outgoing when no one is listening, but if there's an audience…that's nice too. My first show was about conspiracy theories and deep dives. I love doing it, so I stuck around.
Question: Favorite part of being in the booth?
Thad: I've always loved how secluded it is, it's an isolated little part of campus, feels super safe. I feel like a cozy, safe lil bear in a cave.
Question: If you could have any artist come in to interview, who?
Thad: Dan Auerbach, lead singer of the Black Keys. One of the most brilliant songwriters, a part of so many projects, he's an unstoppable force. He's so great. (Linnea: "And he's a producer!")
Question: Why should campus tune in?
Thad: We live at a time when it seems like there's only bad news around the corner, only bad news to be broadcasted; my show is straying away from that majority. I like to bring in local things, giving updates on the Mariner's score, reading weird headlines, because if it brings me joy it must bring other people joy.
So, all in all, you should check out Thad's show on Fridays at 2 PM if you're looking for some quality background music to your daily activities. Also, clearly, he's a super cool dude. Give it a listen!