La Paloma: a celebration of community cultural identity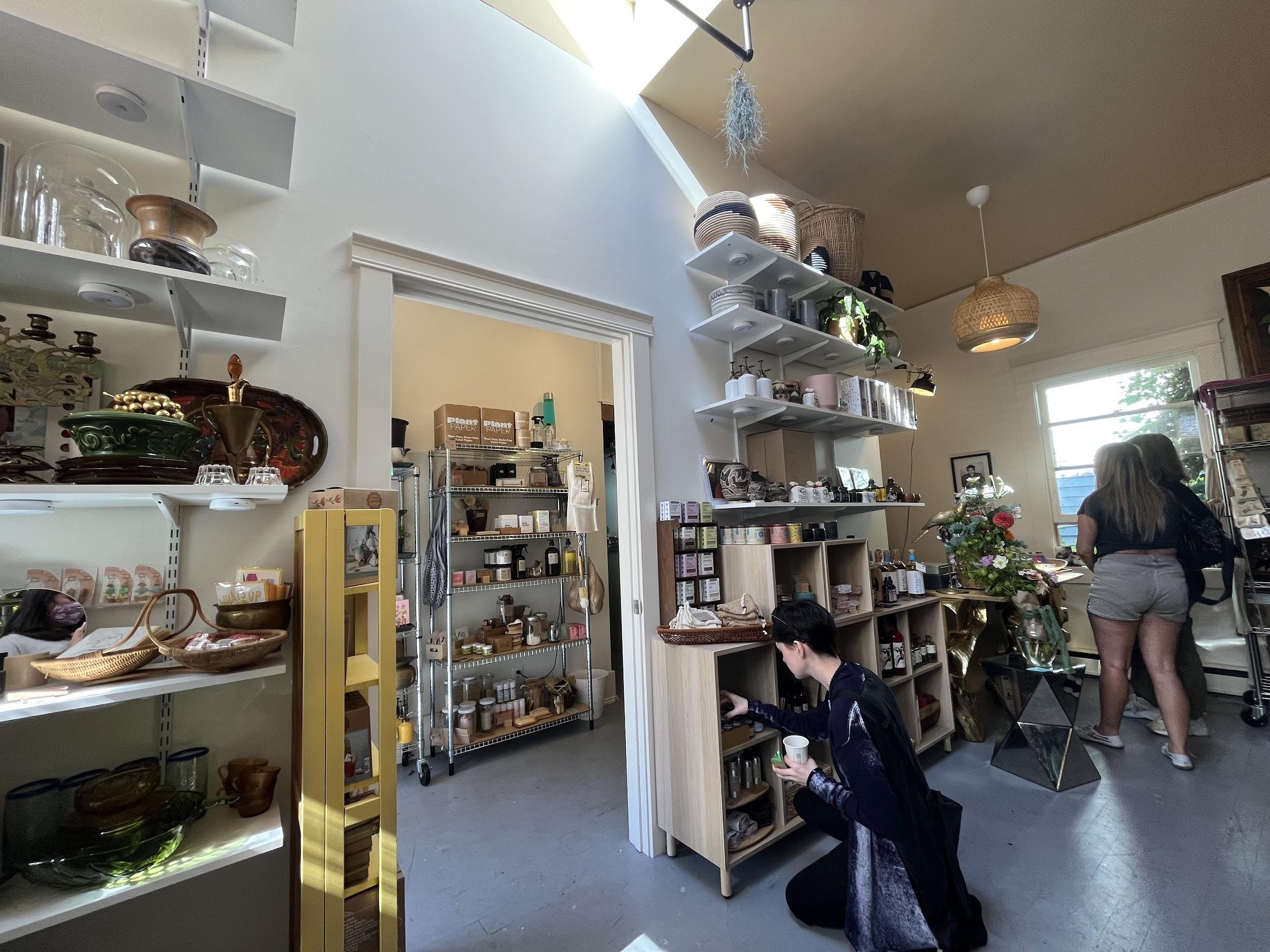 Customers browse the goods in La Paloma Photo Credit: Ashlyne Collado
By: Ashlyne Collado
  If you've been on Instagram within the past few weeks, you may have seen several posts with the title, "Lazy Sundays, at La Paloma Tacoma" featuring a person reading a book. La Paloma Marketplace, a shop at the intersection of N 21st and N Oakes St, started these Lazy Sundays as a time to connect and engage with the local community, including University Students. They sell a wide variety of items and food hailing from numerous cultural backgrounds. Most of their stock is sourced from local artists, such as their hand-made jewelry and pottery.
  Molly Alvarado opened the shop in July 2022 and co-owns the store with her daughter Malia. La Paloma is "dedicated to serving historically excluded and marginalized community members while always welcoming allies.", as stated on their website. According to Alvarado, La Paloma means pigeon in Spanish, a bird packed with meaning for her. "The Pigeon represents a very misunderstood animal with an innate sense of returning home," Alvarado said. La Paloma was opened and named for Alvarado's father. "I grew up raising pigeons with my father. And so, it's kind of more to honor him," she said.
  Alvarado believes that La Paloma and other spaces that center marginalized identities are very important. Molly herself is Native American, and her daughter Malia is also Mexican, making La Paloma one of the few Indigenous-owned shops in Tacoma. Alvarado said of La Paloma "it was created as a response to what we see in the community as part of just having a safe space to celebrate culture identity, and just explore origin."
  Alvarado emphasized the importance of supporting local businesses and artists from all backgrounds. "We are currently uplifting 77 artists," she said. "We have a focus in finding handmade items, unique items and things that are created by BIPOC community, also queer and folks living with disabilities," Alvarado said, mentioning that it can be hard to find those things in Tacoma. 
  It wasn't by pure chance that La Paloma has earned a place in students' hearts. Every Sunday, La Paloma hosts a sale called Lazy Sundays, from 11AM to 5PM. "We invite local bakers licensed bakers to come in and sell their baked goods," Alvarado said. Lazy Sundays also invites vendors to set up outside the shop and on the street, such as vintage vendors and local artisans. This sale is specifically directed to students, and offers a 15% discount to students. Lazy Sundays are more than just a sale though. Alvarado wants to create a sense of belonging with them "What we're focused in is bringing that in the stylish of like feeling at home by biting into, like, a Mexican pastry that reminds you of your grandmother or you know, a moon cake or something that maybe you can't find everywhere," Alvarado said. 
  Alvarado noted that she has noticed a lot of students coming into the shop. "We have realized you know, there's lots of students that are new to the University that are away from home for the first time," she said. This understanding fosters a connection and, "we've kind of become friends with a lot of students as well as we have a second mom and just like a safe space," Alvarado explained. The shop even has a couch to give it more of a relaxed vibe and invite people to just come in and hang out. In a touching sentiment, Alvarado explained that their shop is "really a space that is a mix of cultural nostalgia and just things to make us feel at home."