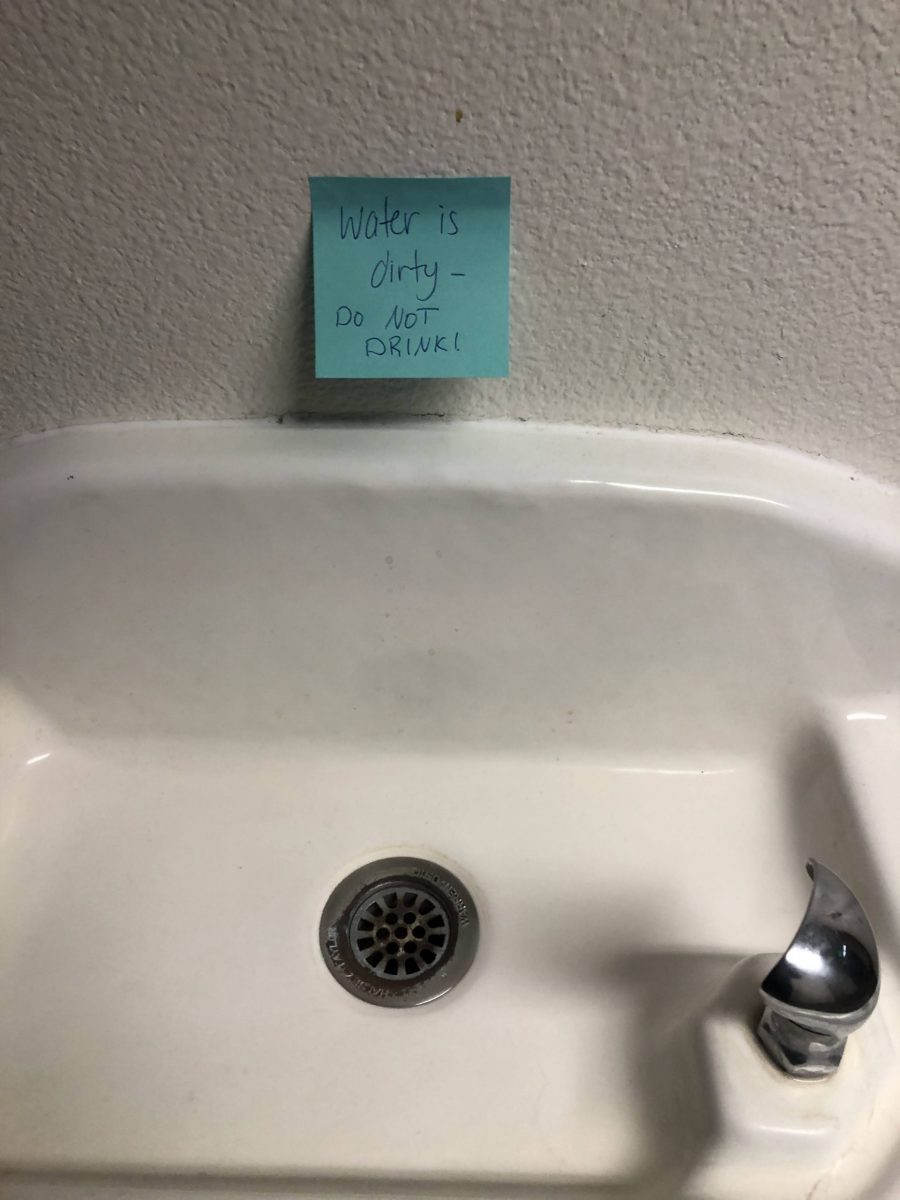 As students moved back into the residence halls of the University of Puget Sound following winter break, they reported that many facilities had failed. A series of ongoing issues from last semester to present include Wi-Fi outages during a week of virtual classes, lack of hot water, and haywire dryers. Perhaps most conspicuously, Anderson Langdon (AL), the largest freshman dormitory, did not have working heaters amidst the midwinter temperatures. 
"During my first night back I wore mittens, a hat, and a heavy coat in my own room because it was freezing," Anna Sherwood said, who lives on the fourth floor of AL. Heat went out in the residence hall a few days before move-in. By January 18th, the start of the new semester, heat had still not come back. 
After receiving several complaints about heat not working, Skyler Dela Cruz, a resident assistant (RA) for the 2nd floor of AL, talked to Janet Frostad, the Assistant Resident Director (RD) about it. He explained, facilities fixed the heating "but it took a while. It definitely took a while. Ever since I got here, like two weeks ago, the heat wasn't working at all, and they just gave us portable heaters. So that was the temporary solution to the problem." 
Olivia Perez lives on the ground floor of AL, and did not know facilities put in space heaters; her room remained chilly. Heat was eventually restored to all of AL on Tuesday, January 24th. Although Perez is glad to have heat back, she is not entirely appeased: "It's annoying, I feel like there's always something wrong with it."
The problem with the heat, as Associate Vice President for Facilities Bob Kief explained, was a malfunctioning control panel inside the boiler room. "It went down, and my apologies to everybody there," Mr. Kief said. 
A control panel had to be overnighted, but Kief says, "we got sort of caught in the, getting the part here. And we have this problem for a lot of different parts right now– because of the supply chain. It's coming from the East Coast, and then they get hit with that snowstorm –but it's up and running now." 
"This is not unique, unfortunately. When you have the amount of components that we have on campus, yeah. And with the ages of things– they break. And so it's not, it's not unique. What's unique to us is not being able to get the part for four days, three days," Kief stated. In an ideal timeline, the part would be shipped and delivered to campus by 9:00 the morning after it was requested.
Mr. Kief, who is also in charge of acquiring COVID materials, deals with shipment delays across all of the facilities. As he explained, "It takes five weeks to get a coil. It takes five weeks right now, and I just signed the purchase order for one. It's five weeks, they told us. That's been the challenge. I think that's been my biggest issue is getting the product… We're getting–we have– you know, 5000 N95, K95 masks down there, I got 1500 antigen tests that came in the other day. We're getting there, but it's just taking its time." 
For Mr. Kief, it has felt like facilities "just got hit with more than we thought at one time." In a department of 65 staff members that operates 24/7, COVID is another impact. "At one point, we had 10 people out, so staffing during this time period, that has been again, because the same process, you guys go through, we go through, and you have to isolate or quarantine." With 5 mechanics working around the clock, and 2 mechanics out from COVID, the process of installing parts was hampered. 
Dela Cruz believes the whole situation could have been executed better: " I think for both of those is, more communication about the problem itself. We were told that the heat was going to be fixed before all the residents moved in… A ton of us turned on the heaters and it wasn't working as well as, like, it should be…  and then more and more we got residents saying it was cold in the building, like super cold. So we kept on asking for updates… that was a little– that was just frustrating." 
Mr. Kief agrees: "The one thing that we want to do with facilities is we want to communicate better with the students." He believes the chain of communication needs to be improved. "Sometimes they will make a request to the RD or RA, then it goes to ResLife. And then it may come to us. And vice versa," Kief said in regards to student appeals  
"We're working on a better communication plan to the students, myself, Jeremy Cucco, who's Technology Services, and Debbie Chee, the director of Reslife," Kief said. Before the semester started they had a meeting with Residence Life student leaders. Mr. Kief thinks it's a step forward: "It was a really good meeting, it was a video meeting. We just talked about some of the things I talked about, you know, why do you get brown water, I talked about heat, TS [technology services] talked about conductivity, and stuff. And we're going to do that on a regular basis from now on. And I think that's a great idea." 
At the very least, heat is flowing through AL after a 2 week delay. In addition, problems can expect to be resolved faster, as Bob Kief and his team work on getting ahead of any shipment delays. However, considering the aging infrastructure of the residence halls, it remains to be seen whether students will be treated to smoothly running facilities–or face another problem on the growing list.