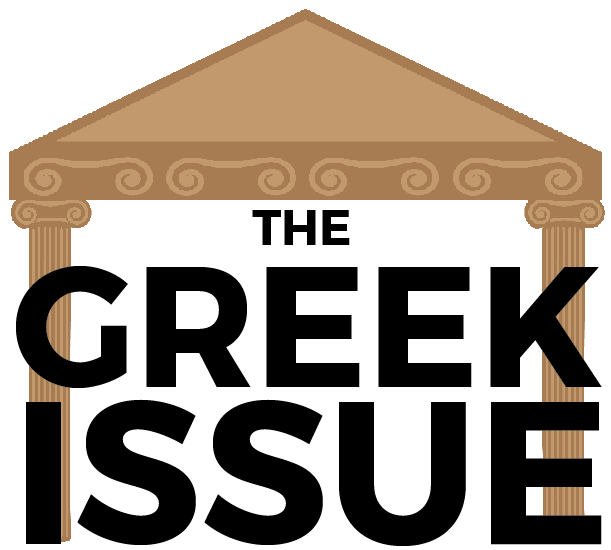 By Noah Lumbantobing, Brianna Bolton, Allison Nasson, and Tyler Sherman
Greek Life is often synonymous with the college experience. Mainstream media is saturated with films like Neighborhood and American Pie, which perpetuate the stereotype of hard-partying fraternities and sororities. That representation, however, and the assumption that all fraternities and sororities adhere to it, has consistently come under fire on the Puget Sound campus.
Greek chapters at the University of Puget Sound often pride themselves on inclusivity and their strong anti-hazing policies, especially when contrasted to Greek life communities at larger schools.
Indeed, Greek members often cite their many contributions to the University, among which are higher financial contributions to the University after graduation, myriad philanthropic events and strong personal connections between members, which remain long after the students have graduated the University.
Given recent events, however, the appropriateness and relevance of Greek Life on the Puget Sound campus has increasingly been called into question.
When news broke in March, it was nearly impossible to avoid hearing about the viral video that showed members of the University of Oklahoma chapter of Sigma Alpha Epsilon (SAE) singing a racist chant.
The SAE video ignited a national furor that, among other things, prompted the question over whether the video was an anomaly or representative of greater institutional problems within the predominantly white Greek Life.
A perceived lack of tangible information and overall transparency has added fuel to the ongoing debates and has led some to speculate that accusations of hazing, alcohol abuse, sexual assault and racism continue to ring true on our campus.
This in-depth feature aims to analyze some of these accusations and try to decipher the truth in them, as well as critically question the culture—or lack thereof—of dissent and self-reflection in our Greek community.
IS HAZING STILL A PROBLEM?

Sigma Chi, Sigma Alpha Epsilon, Beta Theta Pi and Kappa Alpha Theta all cite stringent national policies, and even more stringent Puget Sound-specific policies to avoid hazing.
Austin Brittenham, president of the Puget Sound chapter of SAE, said that last year the national SAE organization decided that "there's nothing in our set of values that says that someone needs to be a pledge." The pledgeship was therefore abolished, and new members are initiated within 96 hours.
Sigma Chi also purports to have a zero-tolerance policy towards hazing, and outgoing Sigma Chi president Tim Pogar says that there hasn't been a reported incident of hazing at Puget Sound's Sigma Chi in at least a decade.
"Hazing is still a real thing," first year and SAE member Jimmy Kelloway said, "[but] in my fraternity, and especially at Puget Sound, I can confidently say that there has not been a single event where I have experienced any form of hazing. I feel like everybody in the fraternity is very aware that hazing is such a big, hot topic in the Greek life community, and you don't want to be seen in that light."
That being said, The Trail has discovered at least one incident at Sigma Chi within the past four years where a student felt that they had been hazed, though it was not officially reported.
Sources both affiliated and unaffiliated with Greek chapters have also confirmed at least one other instance of potential hazing involving alcohol within the Puget Sound chapter of Phi Delta Theta. Sources in student conduct confirm that a student was contacted due to suspected alcohol consumption in March after becoming ill from consuming too much alcohol at a Phi Delta function to welcome new members to the fraternity. It is unclear whether the incident occurred on campus or off campus.
Those familiar with Phi Delta tradition say that every "family" within the Greek chapter is named after a brand of liquor, and that when a new member (a "little")  is confirmed, their "big," an active member of the chapter tasked with mentoring the little, will buy them a fifth (750 milliliters) of their family's titular liquor. The challenge is to drink the entire fifth. A source within Phi Delta stated that it has never been completed.
While those in the fraternity claim that the expectation for a little to drink the entire fifth of alcohol is more of a joke than a real expectation, the tradition remains. Whether or not other students have become ill as a result of this tradition is unknown.
Further, a source within Phi Delta alleges that there was little consequence from the University following the incident, with the house being placed on "social watch" for two days before administrative officials at Puget Sound dismissed the incident. The source also claims that the individuals involved with the incident were "J-boarded" by Phi Delta, what members say is the equivalent to going through the University's conduct process, but those members received no official repercussions—essentially a slap on the wrist.
President of Phi Delta Theta, Teague Wallace, did not respond to repeated requests for an interview.
Though limited action was taken against Phi Delta, the University has taken measures regarding other incidences of potential hazing.
"I have witnessed a shut down," junior Lydia Gebrehiwot, a member of Kappa Alpha Theta, said about a hazing event from another sorority, though she could not provide The Trail with any more specifics.
With some Greek chapters allegedly pushing pledges to follow traditions such as these, whether or not they are differentiated from formal pledging, the question of how to address these issues is one that plagues many involved in the Greek community.
SEXUAL ASSAULT
The relationship between Greek Life and sexual assault has surfaced and taken center stage in recent years. A study in the Journal of Interpersonal Violence shows that rates of sexual violence are significantly higher within Greek communities than outside of it, with the same study claiming that fraternity members can be up to three times as likely to be perpetrators of sexual violence than non-Greek members.
Are we at Puget Sound an exception to that rule?
Marta Palmquist Cady, Assistant Dean of Students and Director of Student Activities, thinks so.
"Our Greek Life students have adopted [the Green Dot Program] completely," Palmquist Cady said. "Gamma Phi Beta, Pi Phi and Theta have had Peer Allies come in and do informational sessions about how to be victim advocates, as well as how rape culture happens and how we all participate in it to some extent."
"We were all Green Dot certified, we had Sarah Shives come in and give a workshop about positive consent and how to actually do that or produce that on our college campus, we had Alisa Kessel come in and talk about her work on Title IX and sexual assault," SAE chapter president and junior Austin Brittenham said. "SAE has a long history on this campus, since we've been re-founded, of focusing particularly on power-based personal bonds, sexual assault, sexual misconduct."
First year Jimmy Kelloway, who joined SAE in the spring of 2015, also described a proactive approach to sexual assault at SAE events.
"If you are nervous or you feel like there could be a risky situation, there are about a dozen sober monitors who are wearing the SAE letters in or around the dance party who you can go up to, and they can dissolve any situation or ask people to leave if necessary," Kelloway said.
Sigma Chi and Beta Theta Pi also boast a no-tolerance for sexual assault policy. Incoming President Joshua Nance stated that he knows of at least one individual who was forcibly disaffiliated after he was found guilty of sexual assault by the University.
"[If] you look at the body of incidents, we have just as many of those incidents happening outside of Greek Life. Student behavior is fairly consistent across subpopulations," Assistant Dean of Students Sarah Shives says.
It is clear that many at Puget Sound believe that our Greek system differs from that of larger schools around the nation. But not all agree.
"The atmosphere of a fraternity party is that you go really, really drunk, and the expectation is that you will be hit on, or hook up," an anonymous sophomore sorority member said. "I was shoved up against a pillar, and he got angry when I refuted his advances. None of the [SAE] brothers did anything about it," she said, recalling an experience at an SAE dance party.
"There is no other place on campus where I have felt more objectified than in SAE," she continued.
And she isn't alone.
"I personally know of several of my own personal friends who have been sexually assaulted at Greek events but have not reported it," senior Lindsey Conrad, the Editor-in-Chief of Wetlands Magazine, said.
"I have been very vocal about the fact that certain individuals were accepted into SAE or allowed to stay active even after numerous reports of sexual assault, abuse or harassment had been filed against them," junior Kaitlyn Vallance said. "Saying that our Greek chapters fall in line with their national reputation is a highly unpopular opinion on this campus because we perpetuate this idea that our Greek Life is sterling. The fact that we act like Greek Life on this campus somehow transcends or escapes the problems that plague the system nationally makes me very uncomfortable."
Despite initiatives taken by Greek Life to combat sexual assault, mentalities and attitudes within Greek life conducive to creating an environment wherein male entitlement is prevalent persist. And that environment is a dangerous one.
Studies published on the interaction of fraternities and sexual violence have highlighted how such mentalities can stem largely from the coalescence of traditional gender roles and strong peer influences.
"Men who believe their friends and relevant peer groups are using coercive behavior to obtain sex are more likely to engage in similar behaviors. Thus, fraternity men, within an environment that promotes stereotypical notions of masculinity, may be more likely to perpetrate acts of sexual aggression," a 2005 article published in the Journal of Interpersonal Violence said.
"It's an entire population that is brainwashed to believe that their status will only improve by getting drunk and having sex, consensual or not," sophomore Shanna Williams said. "I don't know what else needs to be done to prevent sexual assault in Greek houses, it's not a problem that can be solved in training. Sexual assault in Greek houses will be over when Greek Life in its entirety is abolished."
First year Julia Lin counters that sexual assault isn't just prevalent in Greek houses, however. Rather, she says that "sexual assault is a problem everywhere," and that it isn't Greek Life that perpetuates it on campus, but a pervading rape culture.
Puget Sound Greek members have stressed, nonetheless, that they strive to improve their organizations by acknowledging and addressing such issues. Kelloway highlighted how SAE policies are constructed such that the chapter can receive criticism and adjust accordingly.
"Every single week, we have an executive meeting where… the Social Chair talks about the party and people can say 'we've heard this complaint.' And then there are chapter meetings every week with all the members and we discuss what was talked about in the executive meeting," Kelloway said. "Everybody is aware if there were possible reports of sexual assault or any kind of misconduct. We all become aware of that, and being educated about it makes us more able to recognize it in the future."
"We are a chapter of people who might not have given Greek life a chance were it not for this opportunity. Institutionally, we welcome skepticism. [National incidents are] something we grapple with through our own membership and our own fraternity. There is an openness and a willingness to engage in these conversations about [these] issues… We want to be a catalyst for change."

Beta Theta Pi chapter president Scott Greenfield
Palmquist Cady also spoke to the importance that an ongoing dialogue plays in making Puget Sound a safe place.
"I would like to see more conversations about sexual assault and how we deal with it within our community," she said. "It's such a taboo issue… and we need to be able to talk about it."
Brittenham, who is echoed by other fraternity presidents, emphasized his readiness, and that of his fraternity brothers, to be engaged in conversation regarding where Greek Life currently stands in the Puget Sound community.
"If there are things that people want to talk about or factors that need to be discussed… we've got an open ear," he said. "And for many of us, it's more than an open ear, it's a willingness to collaborate, a willingness to reflect critically about who we are and why it is that we do what we do."
DISSENT CULTURE
But does that invitation extend to everyone?
In conducting our interviews for this article, it is telling that the vast majority of Greek members that we spoke to were only willing to speak anonymously. This was the case for many individuals even if their comments were positive, and especially when they were critical.
One anonymous sophomore in a sorority house reasoned that, "backlash is common with criticism. If it came out who gave this interview, there would be significant backlash [at my house]."
This culture of silence runs deep. Members recounted their experience to The Trail about being socially ostracized after voicing criticisms about their chapter or even Greek Life in general, and at least one former member felt that the social situation they encountered after criticizing Greek Life encouraged them to deactivate.
It is interesting to note that interviews with members of Gamma Phi Beta were redacted at the request of the members, after Gamma Phi's advisers had recommended that chapter associations and names of Gamma Phi members be removed from the interview. The advisers also told them that members were not supposed to speak with the press in the first place, citing Gamma Phi Beta's national policy regarding the press.
Phi Delta Theta members were also unwilling to speak on the record, and Phi Delta Theta's president, Teague Wallace, did not respond to multiple interview requests. He was not alone, however, as the presidents of Pi Beta Phi and Alpha Phi refused or ignored requests for interviews.
"I think there is a learning curve for people to know how to present constructive criticism and one for people to be able to receive criticism," Kappa Alpha Theta president Yiqing Dong said. "It is always difficult to speak out about something that is controversial and put your name behind a statement. It becomes even more difficult when the criticism is about people who you supposedly share close ties with."
Assistant Dean of Students Sarah Shives said that part of the difficulty with critiquing Greek Life is the close-knit nature of the campus community.
"I don't know anyone who doesn't have a friend or coworker in Greek Life, so people probably hesitate to say critical things. It's a tricky thing to critique on a structural level when you're, in effect, critiquing individuals," Shives said.
That being said, Shives also says that Greek life has made strides in self-reflection.
"I got to see members really questioning some very core behaviors in their organization that would normally go unquestioned."
"Institutionally, we welcome skepticism," Beta Theta Pi President Scott Greenfield said. "We encourage those conversations, especially within our chapter… There is an openness and a willingness to engage in these conversations about the issues that you brought up."
Indeed, Sigma Chi, Beta Theta Pi and Kappa Alpha Theta all mentioned that they welcomed those conversations, and that they have tried in years past to create safe spaces through open forums to discuss criticisms. The disconnect between what is being said and how members feel on the ground is nevertheless a sharp one.
"If a system or organization is inherently flawed, you can only do so much and I think we should be aware of that. I don't participate in this campus' culture assuming that Greek Life has to be a part of it and I think it's good for students and for Greek Life to not assume that Greek Life has to be part of our community. We have to assume that we're continuously validating its presence not just that it's here forever. And on the question of can we really be exceptional or are we inherently tied to problematic things we see on a national level, I am not sure if we can be exceptional, but if we want to think of ourselves as exceptional, that is calling ourselves out as being highly accountable to that exception. So that… would mean we have a lot of work to do and we are never done because to overcome a system that is flawed, one must always be on the mark."

Assistant Dean of Students Sarah Shives
WHAT NOW?
It is without question that our campus has not had to deal with such public and overt issues as allegations of blatant racism.  However, inaction and the lack of casual discussions only serves to slow down progress on addressing disparities that occur within sororities and fraternities around the areas of race, exclusion and other issues.
When asked about responses by chapter leaders regarding the incident at the University of Oklahoma, Lydia Gebrehiwot, a member of Kappa Alpha Theta, said that her sorority didn't do anything. Indeed, there was a general lack of response from chapter leaders amongst most of the Greek houses at Puget Sound, with most chapters not requiring members to attend any sort of discussion, and some not even organizing optional discussions.
Gebrehiwot said that she had attempted to coordinate events around diversity; however, plans are slow to unfold, especially when it involves providing a speaker.
"There's not much diversity on campus… [and] there isn't much diversity in our chapter. So not much action or discussion will happen," she said.
Shives argued that Greek members have been grappling with such issues, though most often informally.
"Now, if the question is, do we need to be [structurally] questioning these institutions of privilege and some question of whether they're inherently flawed… it's a question of do you need to change these institutions from without or within and that's something I see Greek members at least grappling with," Shives said.
Beta Theta Pi President Scott Greenfield said that, in recolonizing Puget Sound, Beta aims to be a catalyst for change. "We are a chapter of people who might not have given greek life a chance were it not for this opportunity…Our collective action is supposed to introduce positive change to our community," Greenfield said. That sentiment is one shared by many other members across the houses.
A student in a house whose interview was made anonymous due to their national chapter's policy, which restricts communication with the press, said that "Greek Life is just like higher education, another institution… It has an oppressive history."
However, while in college, they said, there are more people to help push back against that.
The question that then rises is, how can they—or any other Greek member—push back against that oppressive history  and structure if their voices are silenced to the public?
Given the reluctance of individuals to speak candidly and openly, and interview rejections by several presidents, it is clear that silencing provides an enormous barrier to change.
The sororities and fraternities do have to answer to the University, their chapter and to their organization if there are any incidents violating the policies of those institutions. Nonetheless, these policies cannot stand on their own.  Puget Sound community action in tandem with the actions of Greek life members is necessary for any meaningful change to exist, and a key facet of that is transparency. Transparency that, in investigating this feature, The Trail has found severely lacking.
Some campuses like Colgate University in New York hold an annual Greek Week so that the campus can interact with the Greek community. The University's Inter-Fraternity Council and the Panhellenic Council put the event together, "Hoping that the week would bring Greek organizations together and prove to the school that the Greek system is a positive and caring part of the school," Vice President of IFC and member of Theta Chi fraternity sophomore Connor Chabot said.
Chapters at Puget Sound publish event updates in the Student Union Building, but the regularity of publication is unclear.
Greek Life at Puget Sound is indeed different from other chapters at other universities. But we should always remain vigilant.
"I am not sure if we can be exceptional, but if we want to think of ourselves as exceptional, that is calling ourselves out as being highly accountable to that exception," Shives said. "So that would mean we have a lot of work to do and we are never done because to overcome a system that is flawed, one must always be on the mark."
---
The Trail welcomes productive discussion and conversations. Letters to the editor should be addressed to trail@pugetsound.edu, and should be received by The Trail no later than Monday at noon of the week of publication. All letters to the editor must be signed and must have an email address or phone number. However, it is not the policy of The Trail to identify victims of sexual assault. Letters to the editor are printed at the discretion of The Trail editorial staff. Letters to the editor will not be edited for grammar, spelling, or content, except in the case of material that is considered to be offensive, as determined in The Trail style guide.