Student Stories: The incorporation of bioethics into a Puget Sound education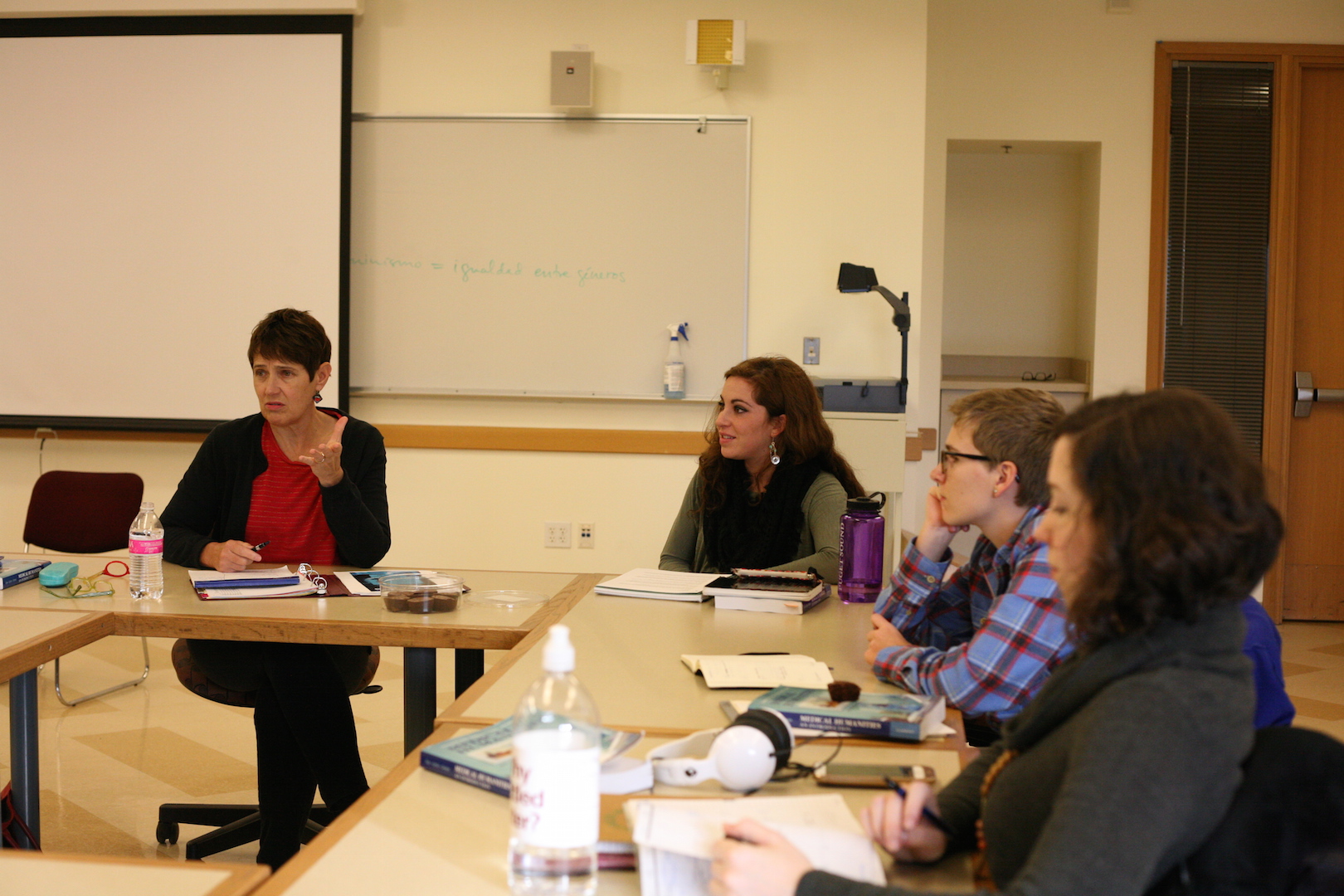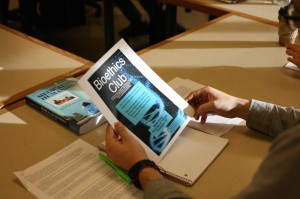 Bioethics issues surround each and every one of us, whether or not we are aware and classify them as such. Topics like artificial intelligence, euthanasia, organ donation and stem cell research are just a few of the many. We hear and read about these issues in the news and although they may not directly affect us personally, we usually have an opinion about them. The field of bioethics explores the ethics and values that are intertwined with advances in technology and medicine. And because of our fast-changing world, more and more of these issues arise monthly.
Bioethics as a field began in the 1960s, around the time that the kidney dialysis machine began to appear.
"The question became who gets the machines and how long should we keep people alive?" Professor Suzanne Holland said.
She explained that the first bioethicists were theologians and religious scholars because they were called to help answer the ethical questions surrounding the dialysis machines, and whether humans were playing the role of God. Of course there are ethical questions surrounding many health- and medical-related issues, and bioethics as a field has grown substantially.
Puget Sound is the only liberal arts college among similar schools with a bioethics program. In 2010, the National Undergraduate bioethics Conference (NUBC) was hosted here on campus, and in the following years enough interest has brought about the Bioethics emphasis, new in fall 2014.
Last week we heard about the Neuroethics Symposium happening on campus in March, and briefly heard from Professor Suzanne Holland. This week I spoke again with the bioethics program director and a couple of students currently pursuing this emphasis.
Q: How did you hear about the bioethics program and what made you want to incorporate it into your education?
Lily Kiely (biology major): I first became interested in bioethics when I took Professor Holland's freshman seminar on bioethics. I was fascinated by the questions that the topics brought up and the complexity of the issues surrounding bioethics… as soon as I found out that there was going to be an emphasis I was immediately interested.
Aaron Pomerantz (psychology major): I heard about the bioethics program through Professor Ben Lewin when I took his Sociology of Health and Medicine class last spring. Up until my sophomore year I was pre-med, with the intention of becoming a family physician. In the fall of 2013 I studied abroad in India, Vietnam and South Africa on a program that was focused on Global Public Health. This program completely changed the way I saw healthcare and health delivery on a global and local scale, and changed my career path to a focus on public health.  When I returned and heard about the bioethics program in Lewin's class, I knew that was something I could be very interested in, despite knowing next to nothing about bioethics at the time. I think that the incorporation of bioethics into the education of someone who wants to go into the health field is extremely important for understanding the systems within which you will work, the problems associated with the field, and most importantly, the patients themselves. Those ideas are what made me want to incorporate bioethics into my degree.
Q: What has your experience in the seminar (BIOE 400) been so far and how is it adding to your education?
Kiely: I've been really pleased with the structure of the class. It is fun to be in a small class with individuals who all come from a variety of academic backgrounds because it makes for dynamic conversations. Since bioethics is such a multidisciplinary field it's nice to get different perspectives on the issues that we are discussing. I would say that the classes I have taken for the emphasis requirement were some of the best classes that I've taken at this University. They were classes that I wouldn't have otherwise taken but have been hugely influential in helping me determine what sort of career path I want to pursuit after graduation.
Pomerantz: We have a really interesting group of seniors this year who are all very passionate about bioethics. The program has added to my education by giving me the tools to think critically of the field I want to work in, thus allowing me to better understand the public health and medicine and the people who those fields seek to serve. If anyone is interested in bioethics, but maybe wants to test it out, or feels intimidated by the faculty or classes, come to Bioethics Club!