The A&E team is responsible for making sure campus events related to arts and entertainment are covered in an interesting, creative, and thoughtful manner. A&E section will often cover previews, reviews and features of student musical groups, artistic groups and exhibits, theater productions, performers visiting the university, local off-campus A&E events, and reviews of movies, albums, concerts, restaurants, books and entertainment venues.
If you would like to contact the A&E editor, send email to: trailae@pugetsound.edu.
Arts & Entertainment Desk Staff: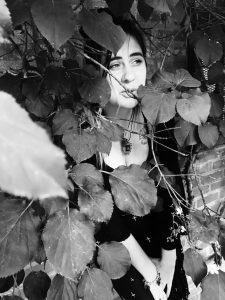 Georgia Diamond Gustavson, Arts & Entertainment Editor, is a senior majoring in English, minoring in Sociology/Anthropology and Education Studies. An insatiable writer and avid hunter for music, art, and sometimes the subversive, she takes great joy in being able to share the world of art and ideas through the Trail. She plans on becoming a high school English teacher one day so the saga of enthusiastically over-sharing cool ideas through art forms can continue.​
Arcelia Salado Alvarado, from Earth, is an aspiring English major and an accomplished cynic. She likes words, quantum mechanics, and things that come in threes. ​This is her first year as a Trail writer.
Brynn Svenningsen is a freshmen at UPS this year. She likes rainy days, painting, and a hot pocket from time to time.
Evan Welsh is from Salt Lake City, Utah. When not studying and drinking copious amounts of coffee he is reading, writing, and listening to music.
Matthew Gulick
is a senior at Puget Sound. He is an English Literature and Environmental Policy & Decision Making double major who has written for the 
Trail
 since January 2017. His hobbies include writing bios and rain gazing. Matthew previously wrote for the News section of the paper, but upon discovering he did not know what qualified as News switched over to Arts and Events where he discovered Art is subjective. He now knows that he knows nothing.