Point Defiance Zoo announces aquarium remodel plan to be finalized in March 2012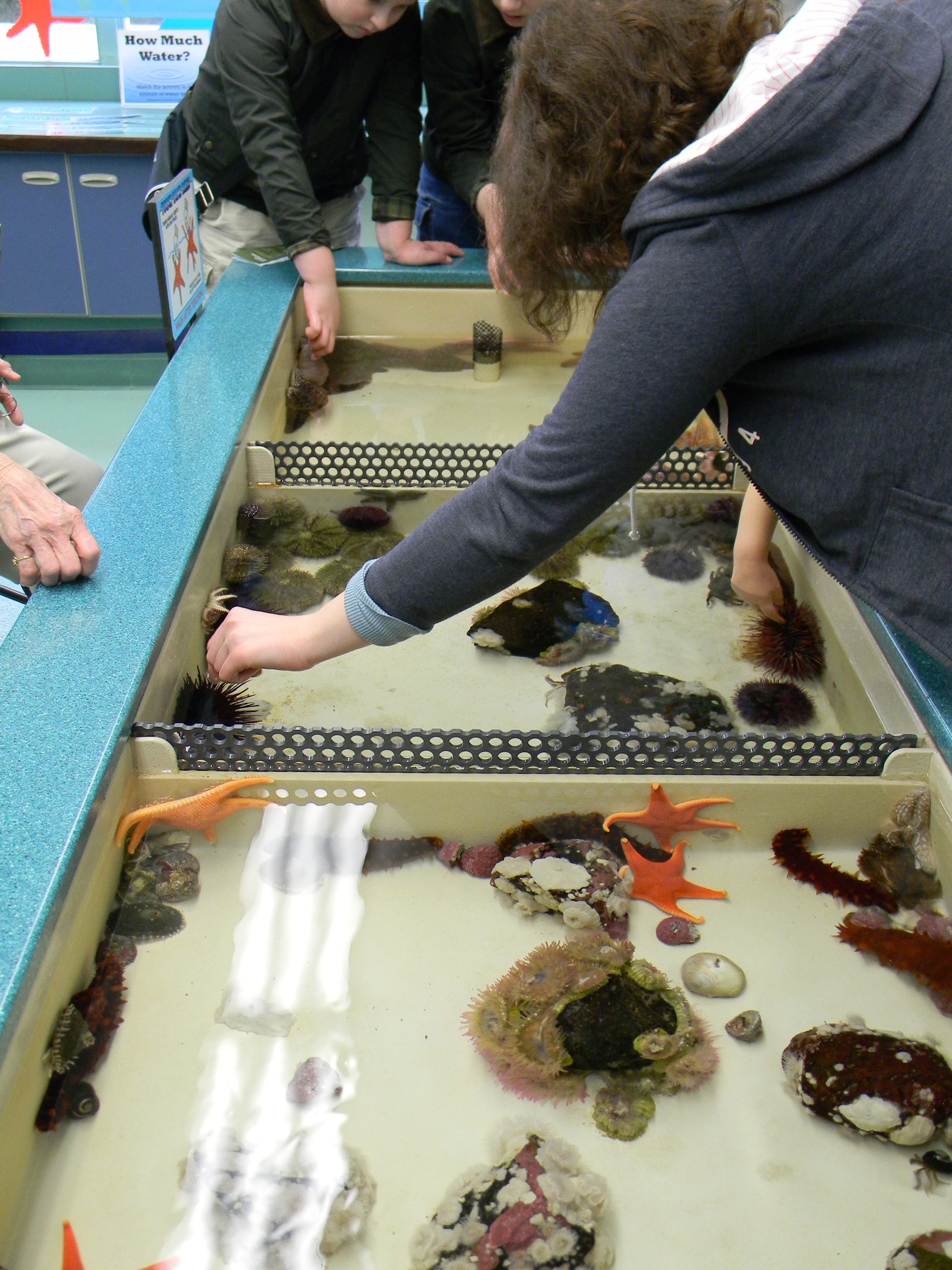 This February, officials at the Point Defiance Zoo and Aquarium announced their intent to begin an extensive renovation of zoo and aquarium facilities. New buildings, exhibits, and plant and animal species have been proposed.  At the center of the remodel is the current North Pacific Aquarium, which was built in 1963 and is the oldest building in the complex.  According to the developing master plan, the North Pacific exhibit will be relocated to a new facility built to overlook Commencement Bay. The remodeled aquarium will be renamed the Pacific Rim Aquarium, and the South Pacific Aquarium will remain in its original location.
According to a Feb. 14 press release, renovations are crucial; without them, the North Pacific Aquarium and the Rocky Shores/Tundra exhibit may be forced to close within the next few years.  Inspections have revealed serious corrosion caused by saltwater and aging.
The remodel was first proposed last April, and Deputy Director John Houck expects the master plan to be complete sometime this March.  The zoo's master plan is a piece of an even larger Metro Parks Tacoma plan to revitalize all of Point Defiance Park.  As of now, no tentative start date for construction has been set.
"The [master] plan is an assessment of the zoo's needs, but it does not include how it would be funded.  We will need to collaborate with Metro Parks," Houck said.  "We're focusing on the aquarium right now, and it's a few years out."  The PDZA master plan is supposed to cover the next 20 years of the zoo's future.
Houck stressed the highly conceptual and flexible nature of the project in its current stage.  Several ideas have been proposed, and Houck reported that the feedback from the community has been very positive so far.  Among the proposed additions are a wave tunnel, larger exhibits for marine mammals, a polar bear complex, a Russian Far East exhibit, extra classrooms, an on-site diving program for visitors and a South America exhibit.
New additions to the zoo's collection of fauna could include the Amur leopard, snowy owls, jaguars, ocelots, various South American reptiles, exotic birds and various types of small monkeys. The South America exhibit alone has been envisioned as a complex containing a total of 43 exhibits. The new PDZA exhibits are intended to create much more immersive experiences for visitors.
These ideas and plans are entirely dependent on the will of the Tacoma community.
"Our community has supported us extremely well.  I think the concept of a new aquarium will be well-received," Houck said. However, he does anticipate that getting a price range approved by the committee will be a challenge.  He estimated the cost of the remodel would reach 50 to 100 million over the next 20 to 30 years.
The public would fund most of the renovation through bonds, which is how the zoo received funding in 1999.  The Point Defiance Zoo Society, a non-profit, is expected to run a private capital campaign as well. In addition to the expense of the new construction and collection acquisitions, new staff will be added.  Currently, the North Pacific Aquarium alone employs six aquarists and one curator. When asked if ticket prices would increase to compensate for the costs of expansion, Houck said it is a possibility but not a necessity.  "Past increases have been due to inflation, and we came through the recession relatively well.  We were hurt in sales tax, but 2010 and 2011 saw the highest attendance in the zoo's history," he said.
Houck credits high attendance rates to a combination of good weather, "staycations" and the much-adored baby animals. If his hunch is correct, the zoo may experience even higher attendance after the remodel, which would offset some of the costs of expansion.  Houck sees the Zoo as a service to the people who live in this area:
"The renovation about our core mission: conservation, education and serving as a resource for the community."  He advised young people, especially college students, to get involved.  "Engage with what's going on with the environment.  Understand what the threats to our world are, and engage."
Erin O'Hagan, a Pacific Lutheran University graduate, now works as a Public Program Associate at the Zoo.  The Trail interviewed O'Hagan to find out what opportunities there are for college-age people who want to get involved.
Can you describe your job at the Point Defiance Zoo?
I am a Public Program Associate, and basically what that means is I plan and write curricula and teach and supervise the summer camp; during the school year I do it for the weekend program.
What are the weekend programs like?
For example, on every other Thursday and Friday there is Critter Club for preschoolers, who are anywhere from 3 to 4 years old. There is also a program called Keeper for a Day where we let kids become marine biologists for a day, and there's also another program called Rent an Educator where you can take a group to the zoo and have someone individually talk to you about the animals. We also do this sometimes for birthdays.
How long have you been working at Point Defiance and what got you interested?
As a little kid I grew up absolutely loving animals! Before I even began talking I made animal noises. In fact, my first words were animal noises. So I grew up wanting to be a vet. I went to PLU, your rival school, and then I went to vet school but I realized you had to actually like medicine and diagnostics and that being a vet was more focused on that than actually working with the animals. Basically, that was not what I wanted to do. So I thought, maybe I want to be a wildlife biologist researcher, but then I was always stuck in a lab and I felt like I sort of fell into that career rather than me making a decision. Then I worked at Northwest where I finally got to build a career around animals. I worked about six summers…. Then I ended up at Point Defiance where I have worked since.
Other Metro Parks initiatives included in the larger project are the reopening of the Pagoda and the finalization of plans for the Missing Link, a pedestrian path that would connect the Ruston Way promenade to the rest of Point Defiance Park.  The next community meeting to discuss Aquarium renovations will be held at 5:30 p.m. on March 7 at Metro Parks Tacoma Headquarters.