Mark Zuckerberg: "The internet is just a fad."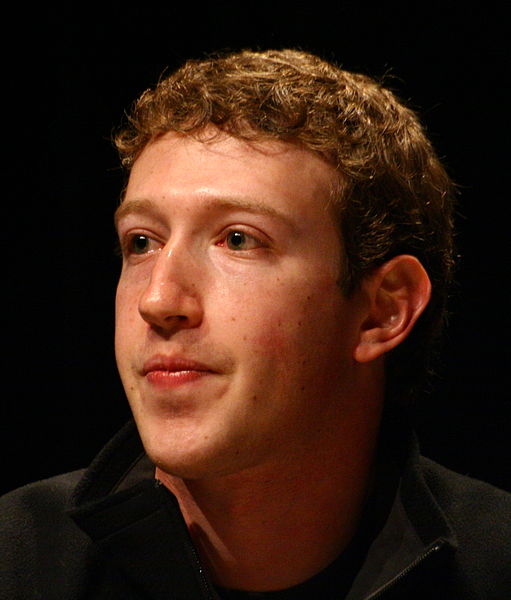 The Internet is so over.
You may now group it among some of the most awesome things in the world: bacon, robots, peeing after holding it in for a really long time, showing old people how to do something on a computer, laughing with strangers at other strangers getting hurt, ten billion dollars, etc. but I wouldn't get too attached if I were you. Yeah, the internet is over like floppy disks, VHS/DVD combo machines, hipsters, Glee and a clean, healthy environment.
For confused commoners out there, allow me to explain: the Internet is a victim of what is known as the Hanson-Jonas Theorem.
The theorem, named after the family bands Hanson and The Jonas Brothers, states that "a cultural phenomenon is only popular until a more annoying and even stupider phenomenon breaks into the pop culture mainstream."
Cassettes and CDs, Dracula and Twilight, World of Warcraft and kissing girls; all examples of things affected by the Hanson-Jonas Theorem.
According to this theorem the Internet is most likely to be outdated sometime in the next five years, and trust me, I would know considering that I practically invented it.
Before I created Facebook and put this whole Internet thing on the map, I was just a 20-something loser. Then I created Facebook for two reasons: to change the world and get laid (and let me tell you, "relationship status? Not a virgin."). There are plenty of other desperate geniuses in the world looking to make the next "Facebook". All I can say is, don't bother. The Internet is a dying entity. A fad.
I've got the next big thing, and it's gonna eclipse the internet: libraries.
There are places called libraries that house thousands of books, which hold information ranging from American wars to Zoology. There is even one right on the Puget Sound campus! You name it, they probably have a book about it.
To research this unknown technology, I made a visit to the Collins Memorial Library website to see how it worked for myself, through their virtual tour.
Then I actually walked there to the actual library and asked if they had any books on Abraham Lincoln. Within five minutes I was escorted to a section of the library which held not only 16 books on President Lincoln, but books with information on all of the U.S. Presidents.
Pages and pages–not those old, dusty PDFs–actual pages beneath my fingertips! More amazing was the fact that during no part of this process did I need a wi-fi signal. Apparently the library technology is so advanced, anyone can access the information in the books without even needing an Internet signal.
Collins Memorial Library is home to many other state of the art technologies as well, ranging from cell phones that you can talk to people on (yes, cell phones you can actually TALK to people on, not just text) to toilets that you don't have to wave your hand in front of a sensor to flush-all you have to do is push a lever.
While the internet seems like a world staple at the moment, all of these advancements are surely baby steps in the downward spiral of the Internet craze.
If someone can now get information without a wi-fi signal, then people will surely someday be able to get porn somewhere other than the Internet, which will definitely lead to its destruction.
There's an astounding future looming ahead of us. Imagine it: everybody reading books in libraries, meeting their Internet girlfriends in person and commenting on things with their voices.
Most of you are probably thinking, "How could I ever survive without the Internet?" but just remember that Egypt didn't have Internet for weeks, and everything went great over there.