OPINION: Covid-19 may hinder our reckoning with the legacy of eugenics at Puget Sound. Don't let it.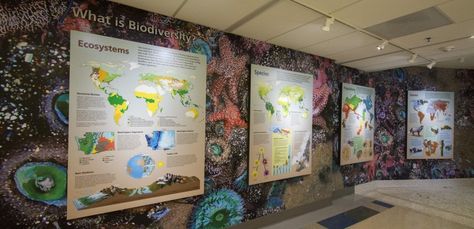 By Grace Eberhardt
This article originally appeared in The Public, a newspaper published by students of African American Studies 339: Public Scholarship and guided by Dr. Latoya Brackett.  
I was in the San Diego airport when I heard the news. Not the news that school would be virtual for the rest of Spring Semester, nor the news of my class of 2020 graduation being held virtually, but the news that the History of Eugenics Symposium was canceled. I couldn't help but wail, tears profusely streamed down my cheeks as I struggled to take a breath. Covid-19 took something special from me, and that was only the beginning. 
My University inbox was flooded with the word "CANCELED." I must have read that the symposium was canceled from 5 different sources. Professor Johnson, who was heading the symposium, an official email to all those who registered to the symposium, the biology bulletin email, and the bioethics email-chain. Professors emailed me for their condolences, friends reached-out to me, and every time I re-read the news of the Symposium's cancelation, I cried even more. I had already felt discouraged about the re-naming of the Slater Museum because of a campus-wide email that was sent in February about a naming Committee; six months after a co-signed email was sent, which suggested to President Crawford that we needed this Committee. This email I received in February gave no recognition to those who came forth with the idea, and, it read: "the Committee will not be asked to examine any specific named building" when in fact, the Symposium was here to confront a specific building name and the Committee was only created because of the questioning of the ethics of this specific building name: the Slater Museum of Natural History. Although the creation of this Committee was progress, it still felt as though it was moving "with all deliberate speed." 
Once we came back from an "extended" Spring break, slowly but surely, our questions were answered. Yes, school would continue remotely for the rest of the school year, yes, graduation would be held virtually, yes, your meal plan can be re-funded, yes, credit-no-credit options are available for classes, yes, in-person graduation would be held in 2021, and no, there are no intentions of holding the class of 20 and class of 21 ceremonies separately. Not all the answers to these questions were what we wanted to hear, especially us, the class of 2020. But nonetheless, the Covid-19 World Pandemic had finally affected a nation that tries so hard to distance themselves from the rest of the world–talk about social distancing. The United States has finally been forced to confront the realities the rest of the world has faced, and luckily, we were able to learn from actions that the rest of the world had already taken. We saw our future in nations who were affected first, and our future seemed grim.  
Covid-19 has taken over much of my life, much of our lives. I sometimes wake up with my heart racing, practically being ripped out my chest as I try to collect myself. The hard reality that I would be completing my African American Studies Thesis virtually, the zoo study we were conducting in my Animal Behavior course was cut short when Point Defiance Zoo closed, and my work that had revolved around the naming of the Slater museum would come to a halt. But alas, we as people are strong and these enormously privileged tragedies I face are no comparison to the sharp peaks displayed on the news as we see Covid-19 surge nation-wide. 
As a graduating senior heavily involved in the History of Eugenics Symposium, an African American Studies and Biology double-major who was hoping to leave a mark in how our University confronts our ugly past, and as a biology student of Color who was hoping to increase awareness of scientific maladies and in turn, provide a more welcoming environment to those who historically and presently endure racial inequalities in the sciences, Covid-19 seemed to take this all away. I am not trying to say that I would have solved all these problems in one 20 minute presentation, but rather, I was hoping the symposium would publicize these issues and spark conversation amongst the greater Puget Sound Community. That being said, in case you were wondering, yes, the Symposium will be turned into a permanent website with talks embedded in the site with the hopes of reaching even more people, conducting public scholarship ourselves. Although this virtual alternative may or may not have the same impact as the in-person Symposium, what else can we do? As the era of the World Pandemic continues to linger, so does our will to conquer these small-scale hardships.