Studies Abroad Abruptly Cancelled due to Covid-19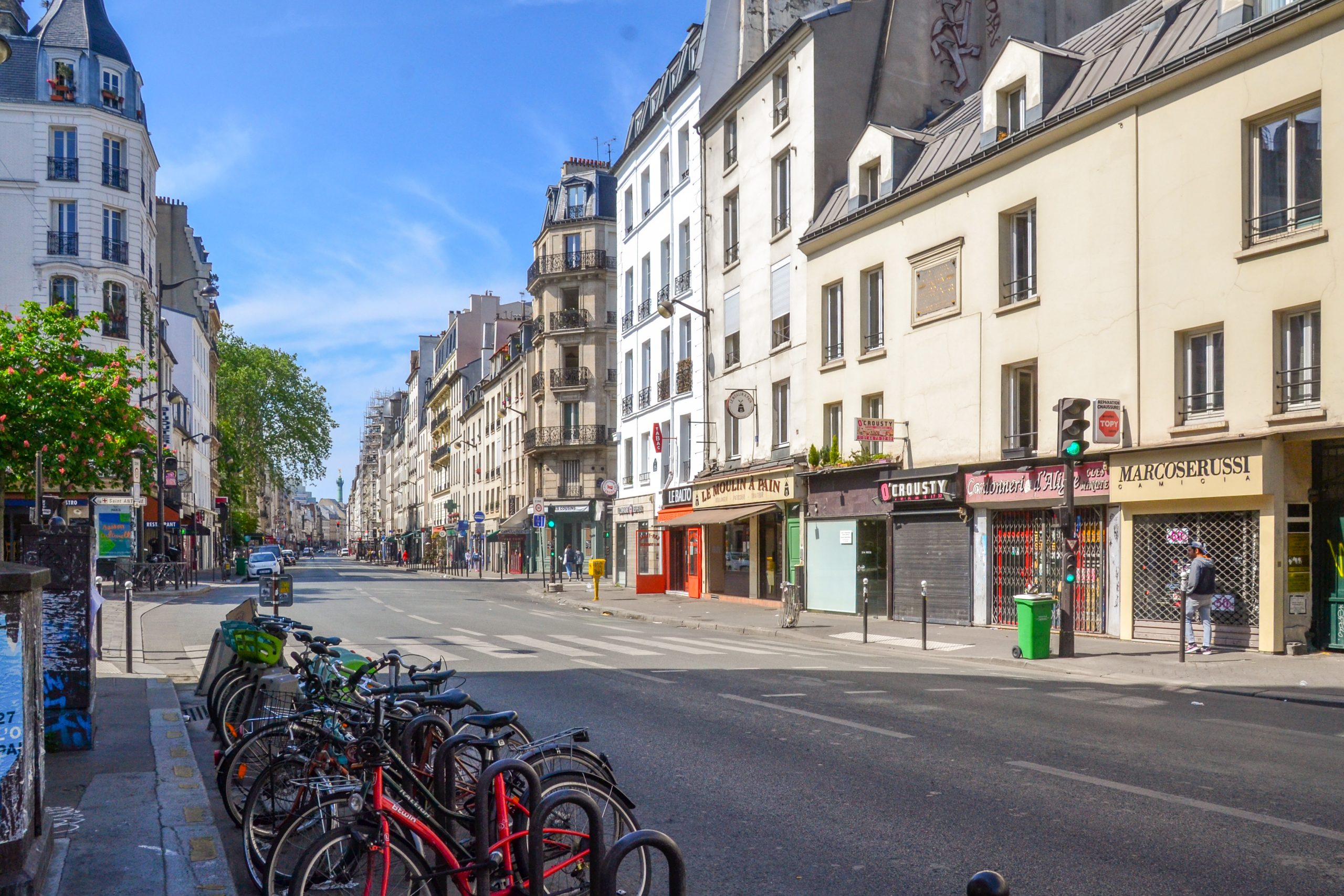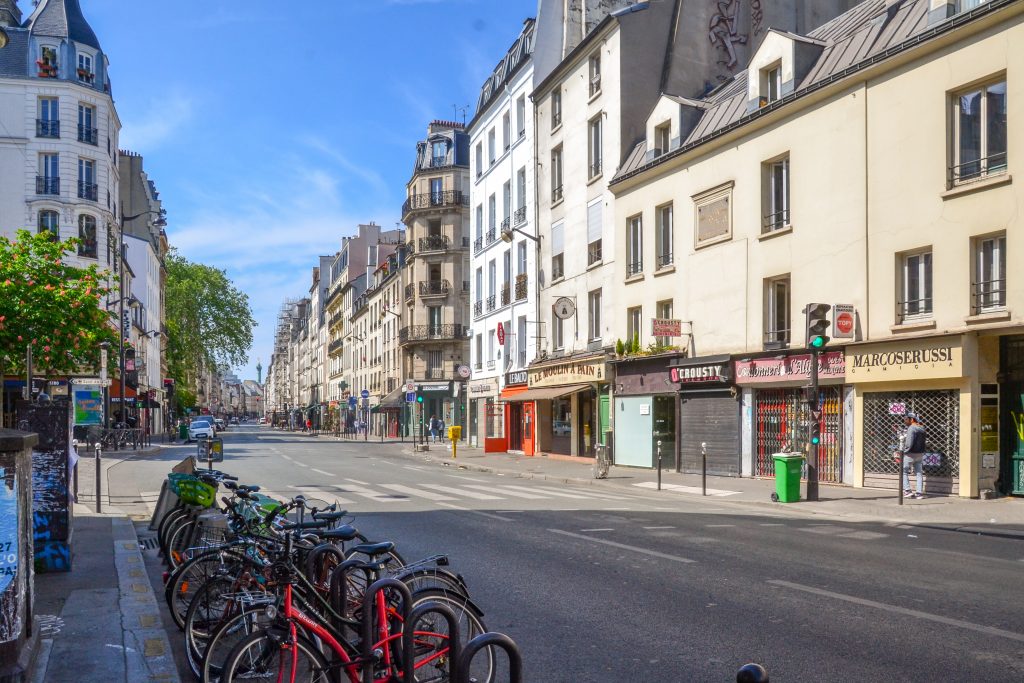 By Daniel Pollock
Rachel Jackson ('21) woke up to a phone call. It was Friday the 13th, the middle of the night, and she was in Dijon, France.
She didn't know yet that it would be one of the last nights of her study abroad experience.
Over the phone, a classmate said she was flying out in 4 hours. President Trump had announced a ban on travel between the US and Europe. She didn't want to be stuck in Europe. 
"Everyone was super frantic." Jackson said. They didn't know at the time that the ban excluded US citizens. "We really thought we were going to be stuck in France." 
That was Friday, and by Sunday all six UPS students had left Dijon.
Things weren't bad in Amsterdam yet so Brittney Covington ('21) was trying to make the most of her last few days abroad. 
She had saved money for her trip abroad and now that it was being cut short she says she decided to become a "big spender," going out for meals and drinks, visiting markets, and thrift shopping.
In one thrift shop, the sales assistant wore a mask. She had just been in Italy with a friend; she knew she had been exposed. The friend had all the symptoms but couldn't get tested—her temperature wasn't high enough.
Other shops were gearing up for an outbreak. One restaurant had social distancing measures in place, another offered an infrared thermometer and hand sanitizer. 
Covington spent her last days biking around the city.
"The public transport system is really good, but if you have a bike in Amsterdam, you're talking a whole nother level," Covington said. "It became just the most beautiful way to see the city."
Not all students had as much time to say goodbye, however. Two of Covington's flatmates left Amsterdam just hours following the President's announcement, fearing they would be barred from returning to the US if they waited.
President Trump's initial travel advisory left the International Programs Office confused. Back at the university, the office had been closely monitoring policies and threat levels; the President's declaration—which seemed to suggest all travel between the US and Europe would be suspended—came as a surprise.
In a proactive decision, the office sent out an email to warn the abroad students.
"We wanted them to be able to get out of there," Director Roy Robinson said.
It was during this panic that Jackson received the phone call. 
"Things got insane," Jackson said. "It went from 0-100."
The scramble for flights proved difficult. The high demand and short timeline meant some students were left with travel times of up to 48 hours. Jackson's trip back to the US was 25 hours, one of the shortest of all her classmates. 
Jackson said travel stress took away from some of the sadness of leaving.
Covington experienced similar stress as she made arrangements to return.
"It was really just insane," Covington said. "It felt like such a mad dash to get a ticket."
Her return flight cost double what she paid for her initial flight. She knew students who had to pay up to 2,500 dollars for a return flight.
The university didn't cover the cost of flight changes, but some programs offered assistance and some airlines didn't even charge for travel changes.
"Well, all students were able to return," Robinson said when asked if the flight costs were a financial burden for any students.
The university was able to refund room and board to the students studying abroad. Some programs were also offering refunds. Students will be awarded the greater of the two refunds.
Homeland Security clarified the travel advisory the day after President Trump's declaration: US nationals were excluded from the border closure. The international programs office sent out a revised email.
Still, some countries were closing their borders, and so the department encouraged students to return. A few students got the last flight out of countries before they shut down.
Robinson said some students considered staying, needing the credit to graduate. But all programs have since moved online, and all UPS students have returned to the States. 
The shift to virtual learning wasn't necessarily easy. 
"Once in-person classes were cancelled, like for most people, school went off the rails," Covington said.
The program dispersed just before final examinations for Covington's first term. She'll have to sit for the exams in June. She knows she'll have to reread her textbooks before then.
Lucas Curry ('21) packed clothes for a weekend in Vienna, not knowing he would have to wear those same few jeans and t-shirts for the following month.
Curry was visiting a cousin in Vienna when fashion week (and a spike in cases) came to Milan. He was told him not to come back.
"I felt kind of lost," Curry said.
The first outbreak of Covid-19 was in Milan and other European countries were operating as usual. After the program shut down, Curry decided to couch-surf across Europe. 
Classes were virtual, so he decided to make the most of his time abroad. Only half of his time in Europe was spent in Milan.
"I lived out the dying moments of socialization in Europe," Curry said.
He travelled from Vienna to Dijon and then Madrid and Granada, leaving a wake of shutdowns and states-of-emergencies behind him. He flew back home the day President Trump announced the border closure.
"I feel like I was a step-ahead of the virus the entire time," Curry said.
He didn't believe the severity of the virus initially, thinking it was just a case of the media throwing an isolated situation out of proportion. 
"I didn't want to believe it," Curry said. "I was pretty annoyed at the idea of something like that disrupting my study abroad experience." 
But as the outbreaks progressed, Curry realized things were getting serious. 
He was surprised by the lack of precautionary actions happening across the EU. Other than a body temperature check at border crossings, he noticed no other measures being taken. 
Even when he landed in the US, the airport customs seemed unconcerned, only asking a few questions about which countries he had visited. 
"They were very relaxed when I got into the States," Curry said. "I was kind of surprised.
Curry initially flew to Milan, hoping to solidify his fluency in Italian. Having to leave left him feeling disappointed.  
"I was really bummed out when I realized all the friends that I made, all the people I met, the entire experience was being taken away from me," Curry said.
Robinson sympathizes with the students, recalling his own time studying abroad.
"It's been challenging for everyone," Robinson said. "I feel for the students. To me studying abroad was such a powerful, amazing experience. I feel for students who had to return early." 
In Dijon, Jackson and her classmates filled the last few days with goodbyes and final visits to their favorite spots. 
Her host mom made Jackson a dinner, and gave her the gift that she was planning to save for her birthday.
When the time to leave came, Jackson was ready. Following the outbreak in Italy, she knew being sent home was inevitable and so she mentally prepared herself for the moment.
Jackson said she felt relieved when the news hit. The uncertainty created a restless atmosphere. Motivation to study was low. 
"The uncertainty was frustrating. We just had to sit and wait." Jackson said. The return order came as a relief. 
Two days after getting back, Jackson got another phone call. This time, it was her host mom. She showed early symptoms, and then a few days later she couldn't even get out of bed. 
Jackson took the required two-week quarantine seriously, knowing she had been exposed. But no symptoms came. Her host mom has since recovered.
Covington took similar precautions with her quarantine. The initial lack of an outbreak in Amsterdam left her feeling confident that she wasn't exposed. But the trip back stripped her of that confidence.
On a layover at the airport in Iceland, everyone on Convington's flight was packed into a bus to be transported to the plane. She describes everyone sweating in the cramped quarters; passengers didn't have six centimeters of space between them, let alone six feet.
"After traveling and being in all those close quarters with people traveling from infected areas. I was like, I have no statistical certainty," Covington said. "That was a madhouse."
Jackson, Covington, nor Curry were infected. According to an email from CHWS, one student abroad did catch the virus. Robinson knows of no other cases.
Being in Europe gave Jackson an outsider's perspective on the political response. She was startled to see how the US responded differently from France. 
She was shocked by the lack of precaution the US was taking, which she blames on the rhetoric built by politicians. Europeans couldn't go outside while some of Jackson's friends in the US were still attending parties. 
"Is this how other people in the world see Americans?" Jackson said. "Our hegemony makes us feel exempt from everything. I hope this will be a huge lesson to our country. It's not bad to be kind. We don't have to make jokes about tragedy."