Women's soccer and volleyball both fall at NCAA regionals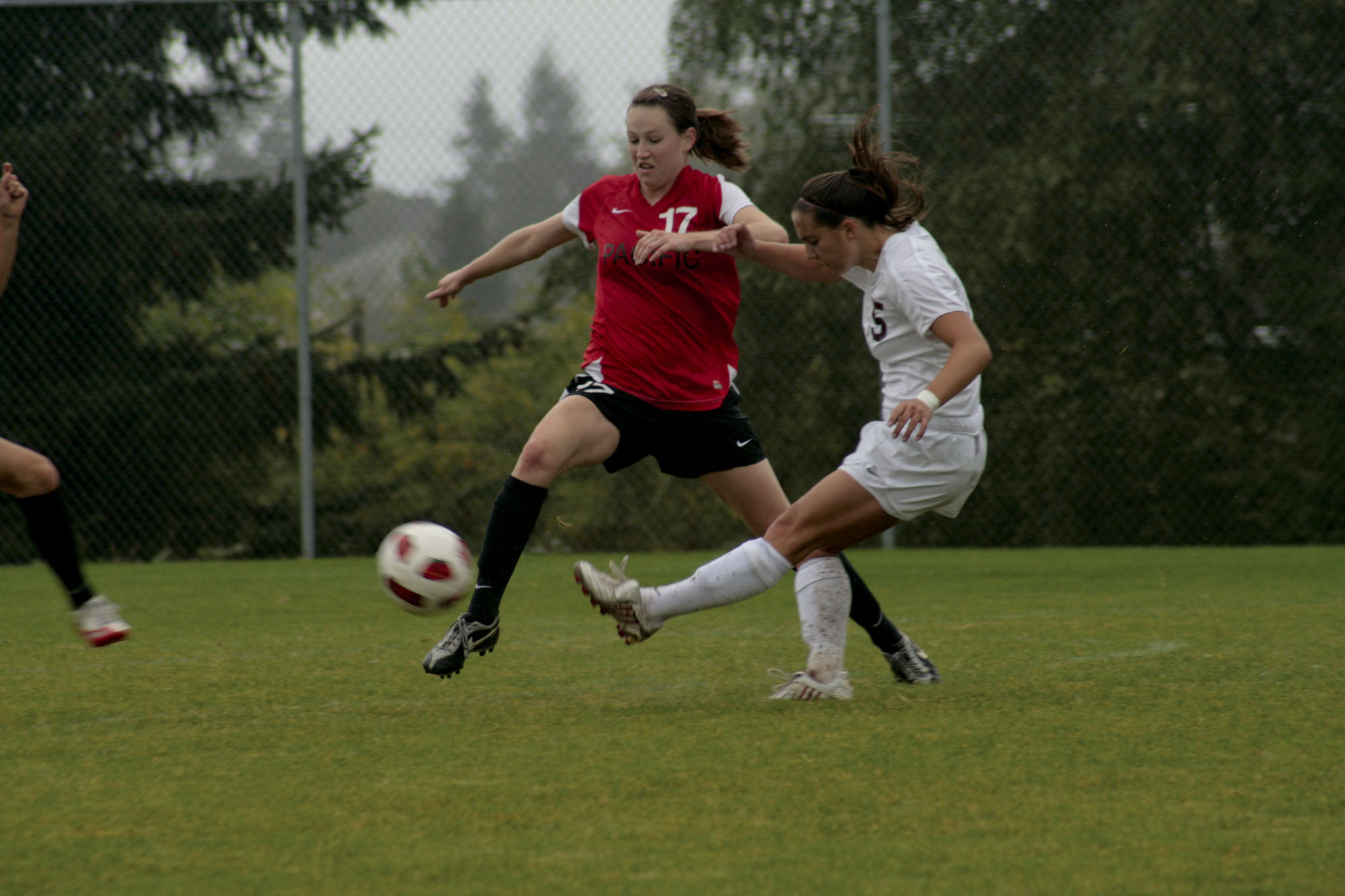 Several Puget Sound athletic teams earned the right to compete in the postseason this year. Both women's soccer and women's volleyball made appearances at their respective NCAA tournaments this past weekend, but unfortunately both suffered first round exits.
Women's volleyball traveled to St. Paul, MN for their first round game this past weekend to play the host team, the No. 12 ranked St. Thomas Tommies. The Loggers matched up well for most of the first set against St. Thomas, until the Tommies eventually got hot and pulled ahead 18-11. They would not relinquish the lead and went on to take the first set. St. Thomas stayed hot in the second set and easily cruised to a 25-16 victory in the second set, putting the Loggers backs against the wall. In the third set, the Loggers were overpowered initially, giving way to a 20-10 deficit. However, Puget Sound forged a massive comeback to bring the set back to 20-17, scoring seven straight points. After closing the gap even further to 23-22, the Loggers surrendered the last two points to fall 25-22 in the third set to complete the sweep for St. Thomas. Junior Brynn Blickenstaff (Eagle, Idaho) had seven kills on the match while Freshman Marissa Florant (Palo Alto, Calif.) and Junior Juliette Witous (Sonoma, Calif.) combined for 28 digs. The Loggers lose only three seniors next year and will have two key returning players in Blickenstaff and Junior Erika Greene (Sandy, Utah) for their campaign for their fifth consecutive NCAA Tournament appearance.
In women's soccer action, the Loggers traveled to Abilene, TX to take on the No. 6 ranked Trinity Tigers in first round play. After a hard fought first half, both teams were held scoreless. Puget Sound outshot Trinity 6-3 in the first half but were not able to find the back of the net. The Tigers finally broke the shutout with a goal in the 61st minute and took a 1-0 lead. Trinity scored again in the 70th minute to take a two score lead, which they would hold onto for the win. Although the Loggers' season ended in the first round, the young team will return eight starters for next season to take another shot at advancing further in the tournament.
This past weekend marked the end of two great seasons for Logger athletics this year, but both teams have plenty of talent returning and should be poised for similar runs at the title in the 2011 season.
[PHOTO COURTESY / MARIA SOKOVA]