Bradlina setting all kinds of records for track and field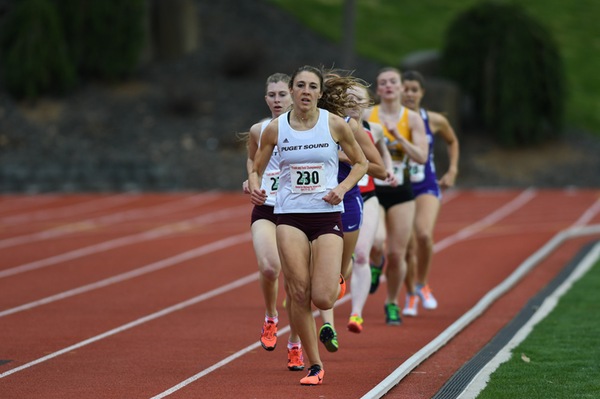 By Gabi Marrese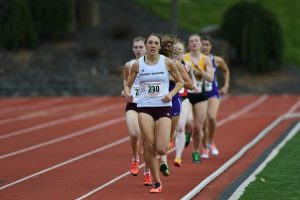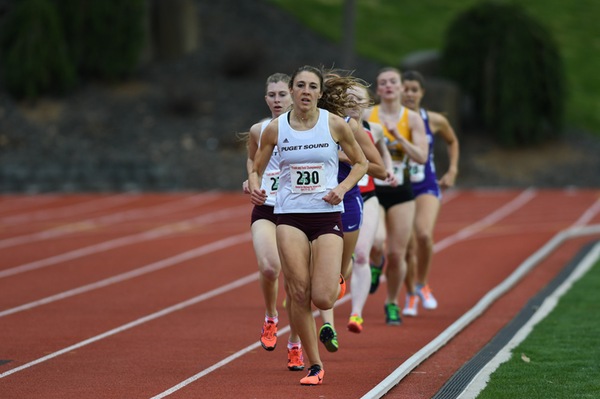 "As time has gone on, I have learned more about myself as an athlete and about the sport in general so I have more definite goals and a better sense of what it takes to get where I want to be," junior Emery Bradlina (Boulder, Colorado) said.
Bradlina's first meet as a Logger started at the Mt. Hood Open on March 12, 2016, where she ran the 400-meter. As for any other collegiate athlete, that first year was a transition not only to college life but to a different level of competitions.
In her second year, Bradlina joined the 4×400-meter race with teammate and senior Alison Wise, (Bainbridge Island, Washington). In the first 4×400 with Wise, they finished second during the Pacific Luau Invitational.
"We all trust each other to try our best and give it our all when we're running our legs of the relay. Being so comfortable with each other is a huge benefit in that we don't hesitate to give each other feedback on technique or strategy since we know any critiques are coming from a place of respect and kindness," Wise said.
Most recently, the relay of Bradlina, Wise, sophomore Emma Hatton (Olympia, Washington), and senior Terra Wildon (Whidbey Island, Washington) won the Peyton Scoring Meet on March 24.
With two years of collegiate racing under her belt, Bradlina participated in the Seattle Pacific Final Qualifier on Feb. 24. She set a new record in the indoor 800-meter with a time of 2:14.36. This is one of the four school records that Bradlina holds.
"It's definitely a good feeling to leave a mark on the record boards! I got to meet the current 800m school record holder earlier this season and it was really inspirational to talk with her and hear about her time competing here," Bradlina said. "My goal is to be able to return and have a similar conversation with a future runner!"
Emery also currently holds the second-fastest school record in the indoor 400-meter with a time of 1:00.5. She is the fifth-fastest in the outdoor 400 with a time of 58.38, and third-fastest in the outdoor 800-meter with a time of 2:11.08.
Holding a school record "means that that person has performed the best in that discipline better than anyone who has attended the school. For the individual, it varies," head coach Mike Orechia said.
After placing in the qualifier, Bradlina was able to compete in the NCAA D-III Indoor Championships that were hosted in Birmingham, Alabama on March 9. She placed 16th in the 800-meter championships but did not qualify for the championship finals.
"Indoor nationals was definitely a learning experience. It was the first time I had raced at that level of competition indoors so there were aspects of the race significantly different enough from outdoor nationals that I did not anticipate. I made a tactical error early in the race that cost me pretty badly but I was lucky to have had the experience and learned a lot about what to expect so I can look forward to next year," Bradlina said.
As Bradlina continues her collegiate career, she never hesitates to look back at where she started.
"I was inspired to do track as a kiddo running the annual BolderBoulder 10k in my hometown! I had so much fun among the masses and looked forward to it every year that it inspired me to find other ways to compete as a runner," Bradlina said.
Bradlina and the rest of her team are preparing for the big Northwest Conference Championships on April 20 and 21. Her hard work and improvements have not gone unnoticed as her results show.
"I put in miles and miles for weeks with the hopes of shaving off a second or two so when a moment comes when that progress is evident in a hard workout or in a race, it makes it all worth it. To be able to share those small successes with other people who know what goes into the process feels so rewarding," Bradlina said.