Women Owned Businesses Thrive in the Sound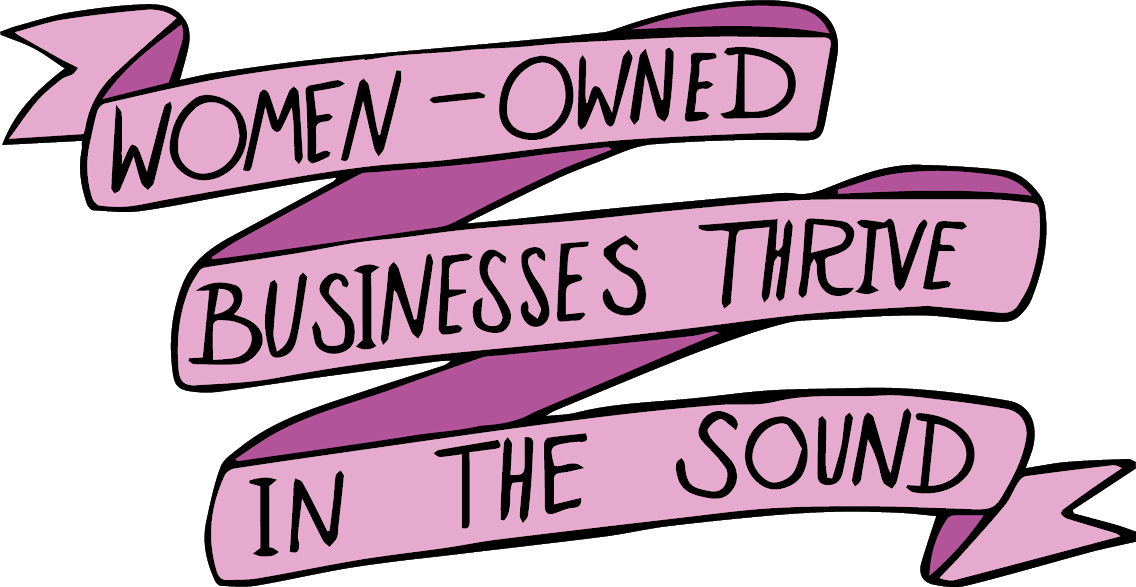 By Marcelle Rutherfurd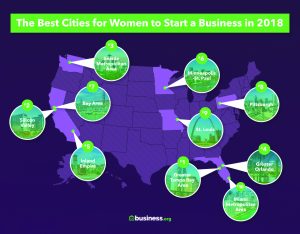 The Greater Seattle Area, which includes Tacoma, Seattle and Bellevue was recently ranked the third best city in the U.S. for women to start a business in 2018. This information was discovered as a result of a study conducted by business.org. using data compiled by the U.S. census and the National Association of Women-Owned Businesses (NAWBO). The Greater Seattle Area was ranked third underneath the Tampa Area in Florida and Silicon Valley California. Other cities in the top ten included the Bay Area, Minneapolis, Orlando and Miami.
Business.org used five different factors to collect this data and determine the results of the study. The analysts looked at the percentages of women owned businesses, the number of new businesses per 100,000 people, women-to-men pay difference, unemployment rate for women, and the number of National Association of Women Owned Business (NAWBO) chapters in each area. They then weighed these factors to determine the ranking of the cities; the percentage of women-owned businesses were weighed at 40%, the number of new businesses per 100,000 people was weighed at 30%, the pay difference between sexes was rated at 15%, the unemployment rate for women was weighed at 10%, and the Number of NAWBO chapters ranked at 5%.
Unsurprisingly, Seattle also ranked highly for startups, with the third most new businesses per 100,000 people behind New York and LA.   Seattle was given a ranking of 19 for pay differences between men and women.  The smallest pay gap in the nation, according to the study, is the Steel Valley in Pennsylvania and Ohio.   The Seattle Area was given a ranking of 13 for women-owned businesses. Spokane was ranked 4th.
"It's no secret that women tend to earn less than men in the United States. Taking home less pay than their male peers may spur some women to start their own businesses, but it's interesting to see which cities landed in the top and bottom for the pay gap," the study reads.
Tacoma is thought to have one of the highest rankings because the city promotes women's success in unique ways.
"Tacoma has a large number of organizations that are focused on helping women-owned businesses succeed.  From the non-profit SCORE, the Women's Business Initiative for Tacoma, nearby Alliance of Women-Owned Businesses headquarters, and many others. I think helping foster female success in business is a priority for Tacoma and its residents," Cassie Tolhurst at business.org said.