BRAVe women: Advocating for those affected by sexual assault and gender-based violence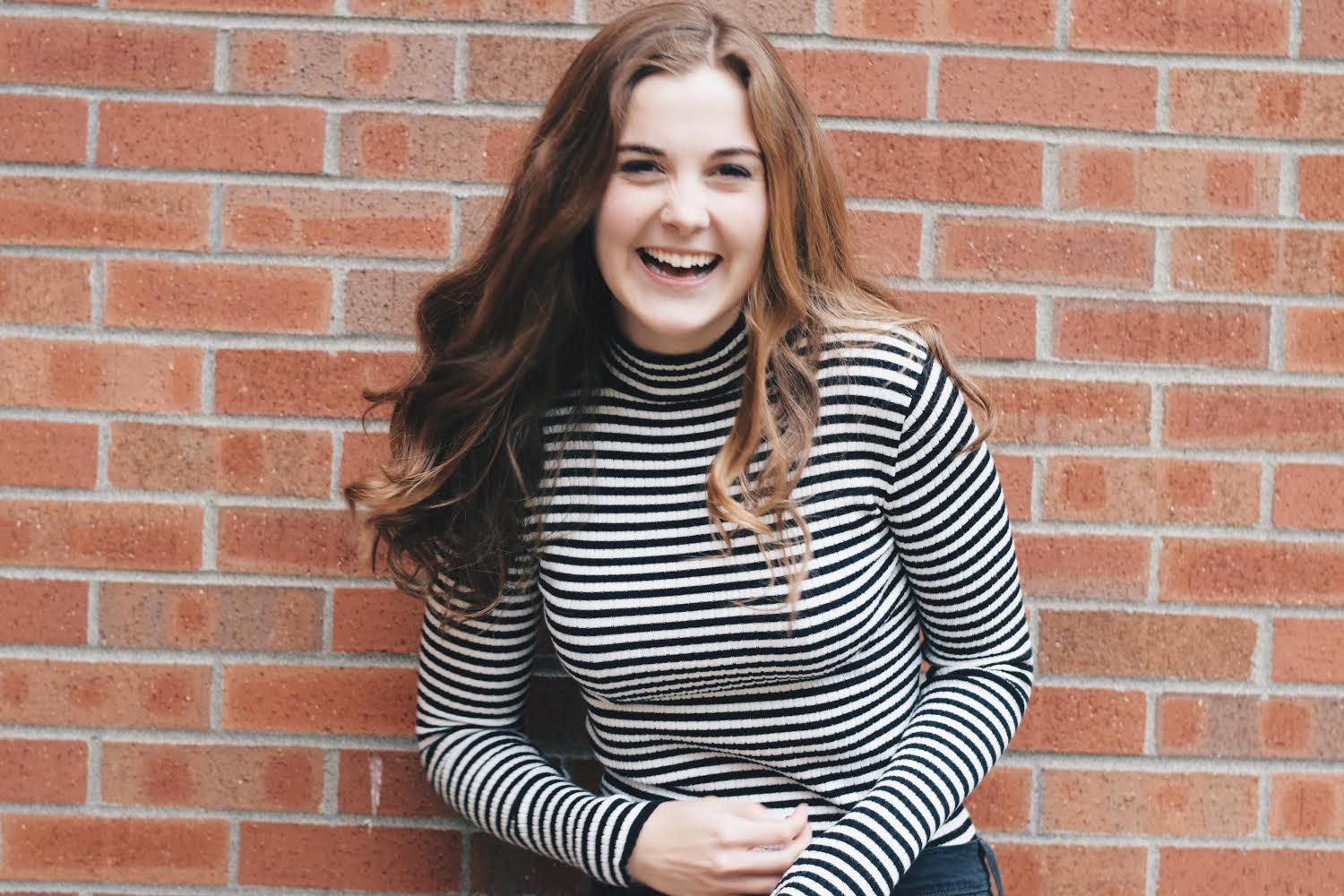 PHOTO COURTESY OF CAT WRIGHT
By Julia Schiff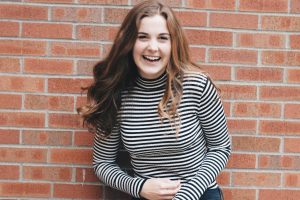 "I wish people felt more comfortable, more secure to talk about sexual assault," Marta Cady, the Director of University of Puget Sound's Bystander Revolution Against Violence (BRAVe), said. BRAVe is one of Puget Sound's advocacy groups focusing on sexual assault and gender-related violence. The Trail met with Cady and the students behind BRAVe. It functions as a department of Student Affairs, putting on events and facilitating workshops to promote its ideals. "Its primary responsibilities are to create and facilitate programming for the campus community to address issues of sexuality, healthy relationships, sexual assault prevention, and gender," their statement on the Puget Sound website says. Cady, Alex Keysselitz and Cat Wright are some of the women behind this operation, working to end sexual violence and promote awareness on campus.
Keysselitz, a senior, has held the position of program coordinator for 2 1/2 years, since before BRAVe was even named BRAVe. Originally, the department was called SIRGE, which stands for Sexuality Issues, Relationships, and Gender Education. "We decided to rebrand," Keysselitz said. This shift led to increased advocacy and streamlined ideas — it was the beginning of a more intersectional, efficient and progressive approach to these issues." As a graduating senior, Keysselitz will leave this position behind. She talked about how grateful she was to be able to do this type of work. "I've learned a ton from this position," she said. Her advocacy work on campus has influenced her to go to graduate school for social work in the fall. "This position was a catalyst for that," she said.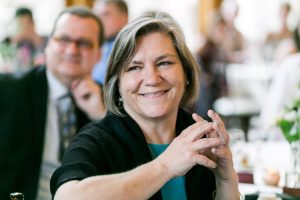 Advocacy has informed a lot of Keysselitz's college career. Her advocacy work reaches beyond BRAVe; she also volunteers as a Court Appointed Special Advocate or CASA. CASA volunteers advocate for children who are going through the foster care process during the legal process, guiding them as they move through the legal system and into foster care. Keysselitz has learned to advocate on multiple levels. "These kids are in a position where they have no voice and they have no choice," she said, explaining that her advocacy work with BRAVe has helped her become a better voice for the children.
As Keysselitz begins to let go of the position, she emphasizes that BRAVe is in its beginning stage. When The Trail asked her to look back at the projects she was most proud of, Keysselitz brought up some of the research she had done about the history of sexual assault education on the Puget Sound campus. She talked about the miseducation women had received; they were taught to dress and act preventatively. In her research, she discovered the University's sexual assault education has changed drastically. With her help, BRAVe is pushing towards intersectionality, working to deconstruct the common gender and racial stereotypes associated with issues of assault. As she reflected on her research and her work, Keysselitz considered the future of BRAVe. "Seeing how far we've come, and seeing really how far we can still go, this is just the beginning of thinking holistically about sexual violence."
When Keysselitz graduates, Cat Wright, a current sophomore, will take over as program coordinator. "I think that Cat is in a really unique position because we've only had one year of BRAVe … she really can take this position and shape it and mold it into something really, really awesome," Keysselitz said. When the Trail met with Wright, she seemed genuinely grateful for this opportunity: "I'm so excited," she said. The excitement led to a conversation about the goals and opportunities that the job presents.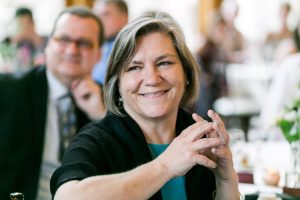 When prompted about why she wanted to be involved with BRAVe, Wright said, "I've always been passionate about ending sexual violence." She continued to explain that her history with sexual assault sparked her desire to be an advocate. "I have come to a place of acceptance with it and it has pushed me into this work further," she said. For Wright, being a survivor led her into a new level of advocacy. She hopes to use her voice as a survivor and advocate to empower other survivors, but also to implore the rest of the campus community to engage in honest and productive conversation.
According to Wright, BRAVe is responsible for "getting conversations going on campus." One of the goals she shared was to continue expanding the conversation. "There's not many conversations about domestic violence and stalking," Wright said. In her time as programmer, she hopes to advocate for these less talked-about issues. She aims to change the popular narratives of assault and look deeper into its nuances. "There's a myriad of different ways it can manifest and show up," Wright said. "There is no such thing as a 'perfect victim.'" Wright intends to emphasize intersectionality during her time as BRAVe's program coordinator, pushing to break stereotypical narratives.
Wright considers advocacy to be an important aspect of her life. For a rising junior, the path isn't always clear. "I'm on the fence of what I want to do down the road," Wright said. She expressed that she wants to continue her education after University of Puget Sound. "I want to get my Ph.D. in psychology, focusing on human sexuality," Wright said. As she works towards these goals, she hopes to continue with advocacy, and working with survivors will be a priority for her.
Wright hopes to engage with the survivor community creatively. She expressed that she wants to start more programming that is empowering for survivors. Wright characterized the Clothesline Project as creative and healing when discussing how the project had helped her. "I made my clothesline t-shirt and it was so incredibly cathartic to get that story out," she said. Wright hopes to engage with survivors in creative ways similar to the Clothesline Project. She expressed that she wants to "give people an outlet to express themselves in whatever way they feel most comfortable."
Both Keysselitz and Wright shared their excitement for the program itself, but also for the people that work for BRAVe. Both students voiced their appreciation for Cady. "To get to be around someone who has that much knowledge and that much passion … is such an amazing experience," Keysselitz said. "She's definitely a role model to me," Wright said. Both students appreciate their relationships with Cady, and Cady appreciates her relationships with students equally. "That's why I got into the work," Cady said, in reference to her work with students. The relationship between Cady and the student body is one of mutual respect. For Cady, this relationship is essential for her work. "Students hold a lot of power," she said.
BRAVe encompasses both advocacy and education; the department works to promote healing while also educating. BRAVe oversees the Green Dot program, which serves to educate communities on ways to end sexual violence. First-year orientation features a Green Dot presentation, and Green Dot training is offered throughout the year to members of the campus community. Cady stressed the need for more education, lamenting the fact that education on these topics often starts too late. "If I could have talked to these people back in seventh grade …" Cady trailed off, implying that harm could have been prevented. "How do we undo those messages?" she asked, while discussing the pervasive culture of violence in American society.
Though BRAVe is run by a small group of people, its impact on campus is widespread. Keysselitz, Wright and Cady work to end violence and advocate for survivors. All three women want to push for more intersectionality and broaden BRAVe's influence on campus. BRAVe is working to deconstruct common stereotypes about assault, trying to be more inclusive and understanding of all stories. Since BRAVe apart from SIRGE is new, it sits in a position of great opportunity. These women understand that BRAVe is at a critical point and the possibilities for the department are endless. Wright asked, "how do we get people to engage in these conversations?" With this question in mind, BRAVe works to improve the campus culture surrounding sexual assault.