From Madison to PyeongChang: The Trail receives exclusive interview with Olympian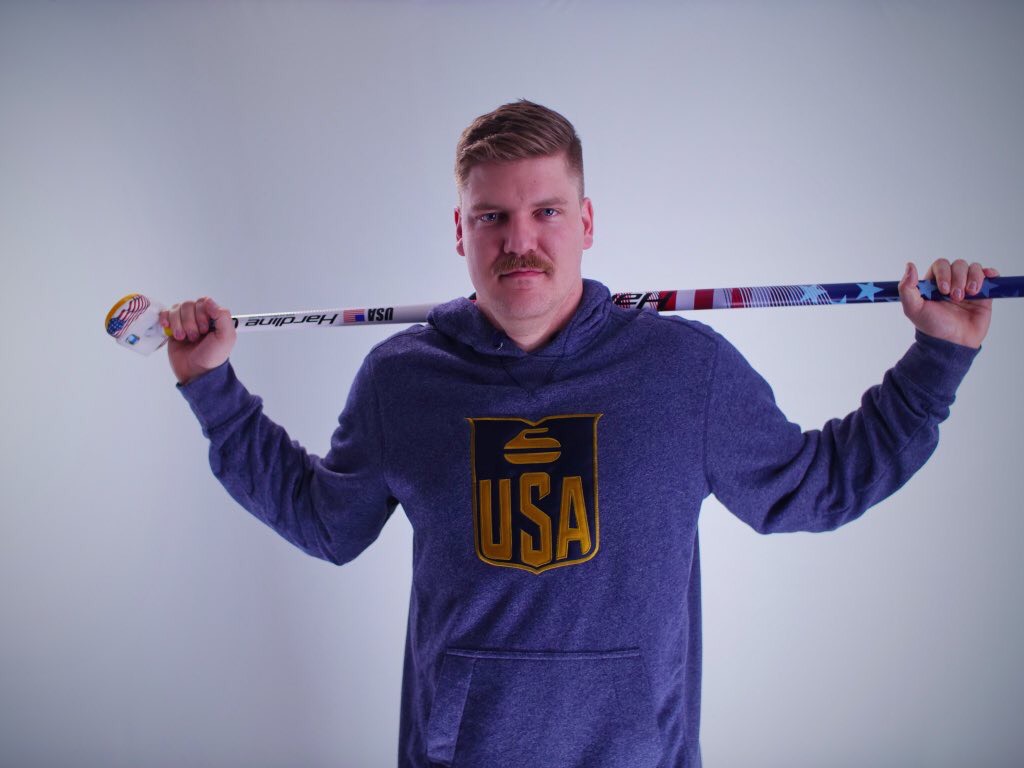 By Zachary Fletcher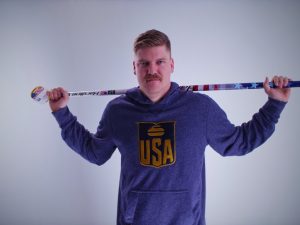 Matt Hamilton never dreamed that curling would take him all the way to South Korea and home with a gold medal. The Trail received an exclusive phone interview with Hamilton to discuss the nature of curling and its relevance after the recent Olympic games. As a member of Team Shuster at the 2018 Winter Olympic games in PyeongChang, South Korea, Hamilton and his teammates took home gold medals in curling for the first time in American history.
Matt Hamilton, 29, is a native of Madison, Wisconsin, and grew up surrounded by curling in his younger years due to the access that the American Midwest has to the sport.
"So, the Midwest is like curling Mecca. Minnesota and Wisconsin have the most curling clubs by far. I think the two of them probably have more than the rest of the country, maybe double the country," Hamilton said.
The start of his curling career came not from the likes of his family but a friend's relationship to the ice.
"One of my buddies, his uncle made the ice for our local curling club and he asked me to play in a league with him and it just sounded intriguing; my dad did it the year prior." Hamilton has been an athlete since his ultimate frisbee and soccer days in high school, something he discussed with a great deal of modesty.
"I am a cutter because I played a lot [of frisbee] when I was in high school with friends, but I never joined an actual league," he said. "I'm not super fast but I'm a big dude so it's hard to go through me and I got good hands so I'm good at catching the disc. I played soccer, so I know how to make cuts and how to make yourself open. I'm not a superstar frisbee player by any means but I'm definitely solid. I can make some catches and I won't hurt the team," he added. Curling was a part of Hamilton's athletic younger years as well.
"I didn't think it was cool when my dad did it but when my buddy asked me to do it I was like … maybe I'll give it a chance. I just kind of fell in love with it," Hamilton said. Some years and lots of curling ends later, Hamilton was playing for the United States curling team at the winter Olympic games.
Led by four-time Olympian John Shuster, the U.S. men's curling team consisted of Hamilton, Tyler George, John Landsteiner and Joe Polo. After winning five games in the round-robin portion of the tournament, the U.S. team was third to qualify behind Sweden and Canada. The team beat Canada twice in one week to make it out of the semifinals and into the gold-medal game against Sweden. A five-point eight end led the American team to a 10-7 victory over Sweden, marking the first gold medal for Team USA in the sport of curling.
After time in the junior and world men's curling championships, the recent games in South Korea gave Hamilton a chance to experience the sport on a global level for the first time.
"I got about the best experience you could ask for. It was unbelievable. To go out there, you really do feel like you are part of something bigger than your team and you," Hamilton said. "All of Team USA was amazing, but, all of the athletes there, you just feel like it's way bigger than politics. The world really does come together for sport and it's pretty awesome to be a part of," he added.
Team USA spent almost all of February in South Korea, and the Olympics were a unique time to be around like-minded athletes from around the states and around the world. But for Hamilton and the men's team, their competition in the Swedish curling group had a sense of familiarity to it because of the smaller curling community.
"It's a pretty small community; we've played all of those guys before in prior events and at different times," Hamilton said. "I'd probably played that team three times this season and that was the fourth and fifth at the Olympics," he added.
For Hamilton, the familiarity with the Swedish team in particular goes beyond the ice and stones: "Two of the guys on the Swedish team actually came to my wedding last summer; I'm really good friends with them."
In terms of competition, familiarity doesn't lessen the drive for Hamilton and his teammates. "We both want to win; we're all hungry and we're all competitors. That's why you can't hold any grudges. They know that I wanted to beat them just as badly as they wanted to beat me, but when it's all said and done at the end of the day we are still going to be buddies — that's just how it goes," he said. After the game, the familiarity returns in the form of sportsmanship.
"They messaged me right after; they took some time to cool down but they messaged me, 'Congratulations, we're really proud of you,' and I would have said the same to them. It's just one of those neat things about this sport and how close everyone is," Hamilton said.
Spending February curling in the Olympics meant spending time in the Olympic village, with all the amenities, food included.
"You know, right before the game I tried to keep it fairly light and not overeat because in the athlete village the cafeteria is open 24 hours. So, I was like, 'If I'm hungry when we come back from curling I can just get something there.' I didn't really have anything in particular, but I did eat a lot of kimchi, though," Hamilton said. The increased exposure to his teammates at the Olympics was something Hamilton did discuss further.
"It can be a little bit taxing," he said. "I heard these interview stories for four days straight and someone would ask them again on the airplane or in the tunnels on the way to the next airgate."
But that increased exposure doesn't take away from the bond the team forged throughout their time at the games: "It was just ridiculous sometimes; you definitely get a little sick of each other but we're a family," Hamilton said.
The family aspect comes from the seasons the team has spent curling together, according to Hamilton. "We curled with each other for an entire cycle, which is the year after the Olympics. We joined up, we played that season and have been a team ever since. So, this is our fourth season together," Hamilton said.
John Shuster, skip of the 2018 team, has competed at the last three Olympic games with only a bronze medal to show for it back in 2006. The current team has played more seasons together than any of Shuster's former teams. The increased time was something unique to this year's team. "[Schuster] had never had a team like this season going into the Olympics," Hamilton added when asked specifically about this year's team. The adversity that challenged Team Shuster was also not foreign territory to the already established team.
"We also went to the last three World Championships and faced similar adversities there. Two of the three events at the Worlds, we put ourselves in a corner and had to win out to get into either a tiebreaker or the semifinals and we did it every time," Hamilton said. This experience transferred well to the Olympics in Hamilton's eyes.
"So, when we had our backs against the walls for the Olympics, it wasn't foreign territory. We had been in holes before that we had to win out and dig ourselves out and really be gritty and have each other's backs and just go for it."
The confidence and reciprocal approach that went into these games did a lot to help Hamilton and the team succeed: "I think John had a lot of confidence that we were able to do it and we had a lot of confidence in each other that … each person could do their job to their best effort and to their best selves to create good situations for each other."
One of the main things that Hamilton stressed when discussing curling was the need to grow the sport, with the games as starting points for increasing awareness and activity.
"Obviously, just getting more dedicated curling ice in more places. I can't tell you how many messages I've gotten from people saying, 'Hey, we loved watching you; we got so into curling and we looked up the nearest curling club and it's three hours away or four hours away.' Some people are really bummed by that, and I don't blame them," Hamilton said.
Puget Sound junior Ramsey Rossmann (Birmingham, Alabama) expressed similar ideas to the ones Hamilton discussed as a problem with the sport: "Despite my interest for the sport, I've never had a chance to go curling. Actually going curling seems to require having a connection to a curling club, which makes curling less accessible than other sports."
Junior Andrew Brandt (Edina, Minnesota) expressed similar sentiment on the topic: "Curling appears to be easily accessible to the broad American public only once every four years during the Winter Olympics.
Due to the importance in the expansion of curling, The Trail reached out to Kim Nawyn, director of growth and development at USA Curling, the sport's official governing body. Nawyn is a former curler who works with membership and growth developments for the sport of curling in the United States.
Nawyn is a member of five curling clubs at the moment, something that speaks to the relevance of the sport in the American Midwest. "The reason I can do that is because Wisconsin has more curling clubs than anyone else and it's a lot easier to find a club with a reasonable driving distance."
When asked about possible outlets of expansion for the sport of curling, Nawyn discussed a number of things that USA Curling is doing to help advance the sport around the country.
One of those things is the use of multi-sport arenas: "Historically, curling has been played in dedicated ice arenas, dedicated ice facilities where all you do in that facility is curl. And because facilities can cost anywhere, if you build it from the ground up, from over a million to over five million dollars, it's hard to just introduce that type of facility into a community. So, most places where curling is introduced for the first time, you're going to curl at your local skating area," Nawyn said.
Hamilton also expressed location as an important aspect in growing and developing the sport.
One thing required for curling is pebbling, a process where a strip of ice is covered with small pebbles of ice that allow the stones to glide smoothly across the playing surface. With the expensiveness of dedicating curling facilities, this process is used to transform skating rinks into curling play arenas.
Nawyn also emphasized the broader goal of getting more people in the United States curling. One way they're doing that is with a focus on getting children curling from a young age.
"We bring rolling stones, we loan them out to clubs, non-profit organizations, hospitals. Pretty much whoever requests them, as long as we have availability, can borrow those stones and run a 'curling in the gym' program where you don't have to have ice and … the kids get a good understanding of what the sport is," she said.
USA Curling has also tried to develop the sport with curling clubs in particular. "… we just did a commercial that was customizable to any club in the U.S. They just had to let us know they wanted to customize it for them," she said. "So this was a way that they could buy time on their local cable stations or put it on their website or whatever and have a professional, quality commercial for people in their area to see, 'Oh yeah, look, I totally didn't realize there's a curling club in Stevens Point, Wisconsin or Waupaca, Wisconsin or what have you,'" she added.
Televised games are becoming more popular with increasing connection over the internet as well. The weekend of March 3–4, the U.S. National Curling Championships were streamed online and the organization has plans to televise more events as the next winter games approach in a few years.
"They're fun: they do all of the play-by-play, we have Olympians and other people who are guests, they do interviews, the fifth end break, so it's a really nice web stream that anyone in the U.S. can watch," Nawyn added.
Expansion is a big thing in the world of curling, where "niche" is a commonplace term used by those involved with the sport.
"It'd be really great if we expanded so we could include more of these people because who knows how many Michael Jordans of curling we missed because that kid grew up in Texas and didn't have access to a curling club. Now he's an accountant somewhere and could have been the next coming of Michael Jordan in curling," Hamilton said. "You never know. It'd really be great to get more clubs and get more people into it because then we are going to have more talent to draw from," he added.
Aside from the actions of USA Curling, the recent media trip that the men's team has gone on since returning from South Korea is working to advance awareness of the sport in all areas of the country. Hamilton was speaking from New York where Team Shuster was just about to start their media tour.
"We're going on Fallon in a couple of days, we're ringing in the stock exchange one morning, and I've got phone interviews all of the time. I've had to find an agent! It's crazy, it's unbelievable. I've never thought I would be doing something like this but it's a lot of fun."
Nawyn also expressed a great deal of appreciation from the media coverage on the sport: "It's fantastic because it just continues the attention on the sport, and it gets, you know, people then can learn more about the sport and one of those things that has been great is they've really been encouraging people to go out to their local clubs and try it."
With the Paralympic games starting up soon, Nawyn talked of the accessibility of the sport and how the media coverage could help people get into the sport despite their age of athletics capability.
"One of the biggest things about curling is that pretty much people of any age, you start as young as about 5 or 6 … but many people don't start until they're in their senior years. A lot of folks retire, looking for an athletic activity, something to do in the winter, and find curling," she said.
Anyone has the ability to play the sport. "So, you compete with a wheelchair, you can compete standing up, let's say you have knee problems or something you can't get into a sliding delivery, there's a potential to curl with a delivery stick and of course there's the traditional way of curling. So there's definitely with this sport, so many, such a broad range of people who have the potential to get involved," Nawyn added.
Hamilton and the team's Olympic gold medal at the most recent games has done a lot for the awareness of the sport, with a specific focus on getting the sport into states that have no experience with curling.
"I've been finding we've been getting a lot of calls from states where there isn't a curling club, states like Louisiana… We're really trying to work with those people in those states that have an interest to bring the sport to their state," Nawyn said.
"So that would be really exciting if we can ultimately have people in all 50 states playing what was once a niche sport that was only played primarily in the Midwest and Northeast. … You can definitely see that there's excitement from places that maybe hadn't really thought about playing the sport in their community before," she added.
Looking to the future, both Nawyn and Hamilton express an excitement for the sport of curling. For now, people from around the country are reaching out to Hamilton and USA Curling to express immense gratitude and respect for what they've done for the sport.
For Kim Nawyn and USA Curling, the goal is continuing to grow and develop the sport, with eyes on the next Olympics in 2022.
"We get a lot of people contacting us about how to get on the Olympic team in 2022, and we encourage them all to go to the local curling club and start to curl, because you never know, if you work hard enough and you've got the talent and drive you could be on a future Olympic team."
For Hamilton, the media tour is now coming to a close, but the awareness he's brought to the sport is only beginning.
Curling has never been on the minds of the American sporting public more than it is at this moment. The work of people like Nawyn at USA Curling provides a foundation for the future development of that awareness. The accessibility and success of people like Hamilton and Team USA not only puts American curling in a prominent position on the world sporting stage, but it also fosters more excitement and awareness around the sport with signs of a bright future at both the Olympic and local levels.