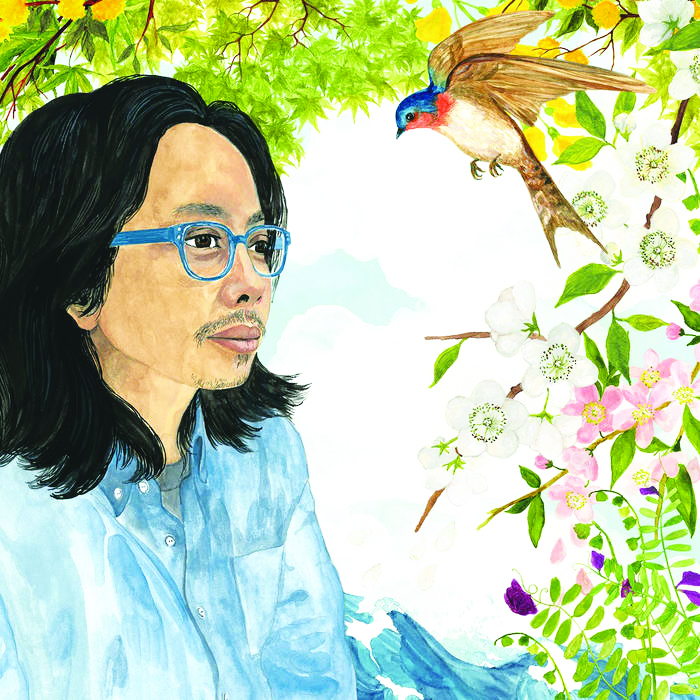 Tomo Nakayama: "Pieces of Sky" (Seattle, WA)
Evan Welsh takes us through some new releases from brilliant acts in the Seattle-Tacoma area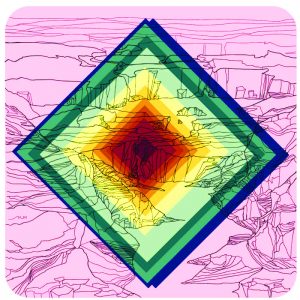 Fang Chia: "Above Ground" (Tacoma, WA) Released Sept. 16
For Fans Of: Flying Lotus; BADBADNOTGOOD; John Zorn
"Above Ground" opens with a jazz-influenced groove and from there it never lets go. The newest album from Tacoma experimental rock band Fang Chia leads the listener through swirling tracks that fluctuate from straightforward grooves to moments of spontaneous experimentation and back again. One of this album's greatest strengths is never letting the listener quite knowing where they will be taken next. At only 36 minutes, this album appears as though it might lack grandeur, but the six rollercoaster tracks fit about as much excitement as possible into the time given.
Fang Chia's influences — free jazz, math rock and modern electronic artists such as Flying Lotus — make "Above Ground" an exciting album for all those interested in anything with a more experimental flavor.
"Above Ground" is available now at media.fangchia.com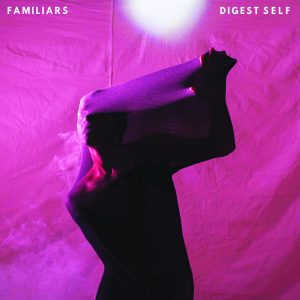 Familiars: "Digest Self" (Seattle, WA) Released Oct. 10
For Fans Of: Phil Collins; The Chameleons; Craft Spells, Future Islands
Recent years have seen a revival of newwave/synthpop-influenced artists, a nostalgia from twenty-somethings for the music of the late '80s and early '90s. Albums steeped in these sounds can often come off to listeners as vapid and artificial. Fortunately, "Digest Self," the debut album from Seattle-based group Familiars, avoids those missteps by focusing on a return to the self instead of a simple return to a sound.
Familiars' leading man Ian McCutcheon recorded and produced this album while he was in a time of transition. He had graduated college and old projects had reached their climax and ends. The final product, "Digest Self," represents that transition well and is an album centered by the theme of the changing and solidification of self in trying times. While this album is based in synth-heavy influences, the full band of instruments, especially the live drums, give the music a genuinely human feel that is often lacking from other new-wave revivalist groups. "Digest Self" is a beautiful set of tracks that oozes with the wonderful pastel introspection and fun of all the best new-wave and synthpop.
"Digest Self" is available now at familiars.bandcamp.com
Tomo Nakayama: "Pieces of Sky" (Seattle, WA) Released Sept. 8
For Fans Of: (early) Paul Simon; (folky) Sufjan Stevens; Iron & Wine
Over the years, Tomo Nakayama has become a prominent figure in the Seattle music scene. "Pieces of Sky," his second solo album, is a soft and bright offering that will serve as a perfect point of light in the upcoming fall and winter darkness in the Pacific Northwest. If listeners want to know what they will feel by listening to this album, they need look no further than the album's gorgeous floral cover art by Frida Clements.
The album sees Nakayama playing with chamber-pop elements that breathe extra life into an already emotionally resonant guitar-based project. Pianos and strings on tracks like "Roma" wouldn't have felt out of place on Radiohead's most recent record. The title track serves as the album's soaring folk centerpiece.
The multitude of layers throughout the album's ethereal 10-song tracklist reward repeated headphone listens. That being said, Nakayama's delicate sound will be sure to grab fans of singer-songwriters and folk music on first listen.
"Pieces of Sky" is available now at tomomusic.bandcamp.com.