Enrollment Looms Large During Board of Trustees' Fall Visit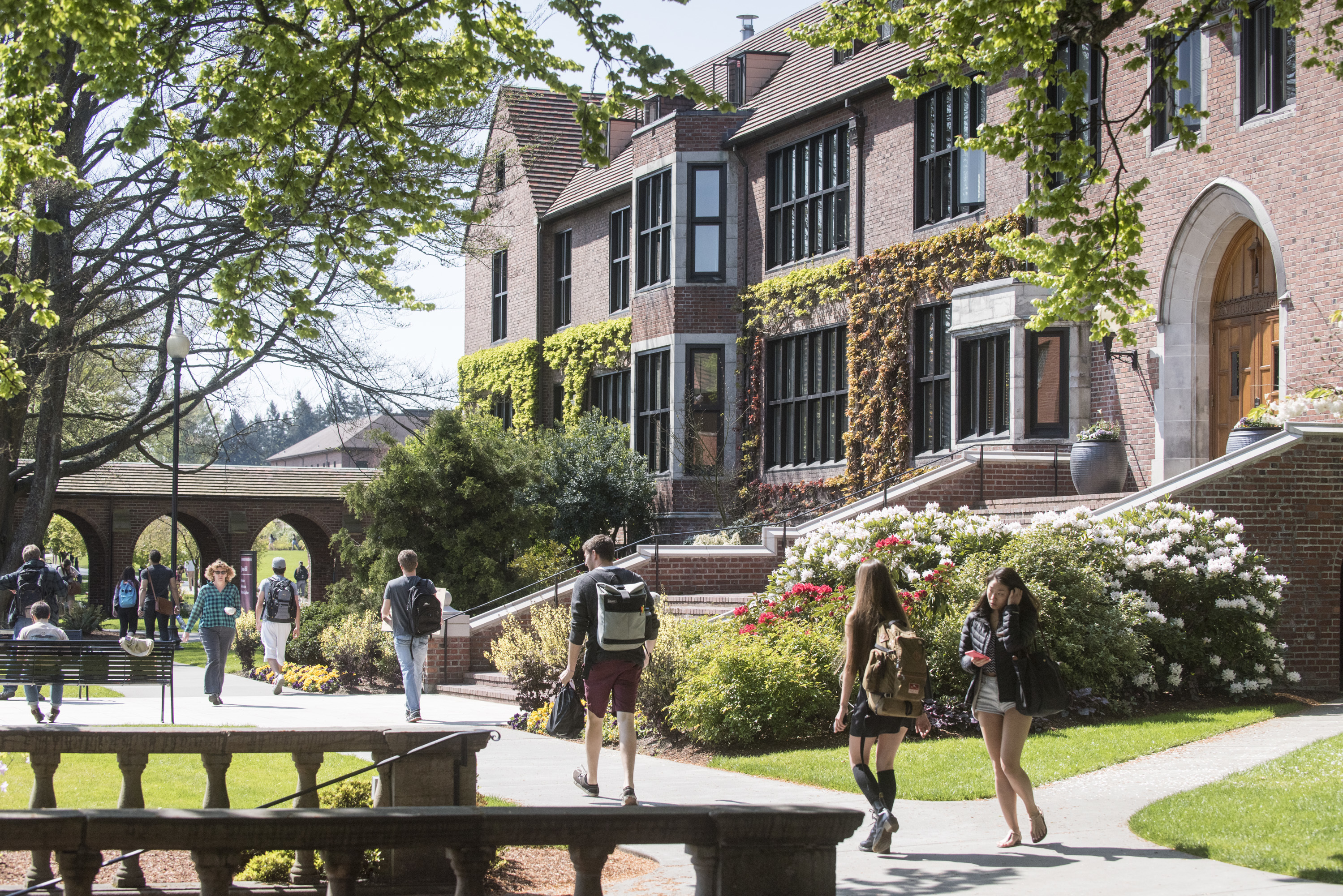 Photo Credit to Ross Mulhausen/University of Puget Sound
By Marcelle Rutherfurd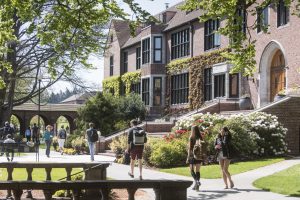 The University has undergone a few big changes recently, including the change in presidency, renewed focus on the Strategic Plan and a smaller freshman class than normal. In light of some of these changes, the Board of Trustees conducted their fall visit to campus.
An email went out to the campus community on Monday, Nov. 6 outlining the main issues discussed by the Board during their visit, and the new students and faculty members appointed to policy committees.
"Since this is my first year serving as a faculty representative on a Trustee committee, I don't have much of a baseline to assess the relative productiveness of this meeting; furthermore, I was only involved with selected moments of the trustees' visit, so I don't have a sense of the utility of the entire retreat. With those caveats in mind, I did feel that there were some great discussions among faculty, administration, trustees and students around some of the big issues facing our campus," Monica DeHart, a Sociology and Anthropology Professor, said.
DeHart was appointed to the Academic and Student Affairs policy committee as a faculty representative during this year's Board visit. In addition to DeHart, Jae Bates '18 was appointed by the Associated Students of the University of Puget Sound (ASUPS) as the student representative to this committee. Bates is the Student Diversity Center Coordinator, and is closely tied to the student body due to his multiple positions in student affairs during his time at the University.
"I've always worked here at the University with issues of diversity and inclusion. I also sit on the Trans Advocacy and Inclusion Committee … because I want to work in student affairs after I graduate. And I've also worked with Res Life, so I work in two student affairs positions currently, which I think plays into why Amanda wanted me on the committee," Bates said. Amanda Díaz is the current president of ASUPS.
Bates' perception of the Board's recent visit was that the Board might not be understanding what the student body actually wants from this school.
"I think that the Board is very anxious because of enrollment. The new first-year class is very small and I think that causes a lot of anxiety. I don't think that President Crawford is anxious; I think he's very calm about it because it's only one year. And some of the Trustee members actually brought up the fact that they weren't anxious. … What if we adjust the budget so that we just are a smaller school? … A larger school doesn't ensure the quality of our education and we can be just as good of a school with less students," Bates said.
The Board of Trustees were very concerned with enrollment numbers and bounced around many solutions during the meetings. DeHart is hopeful that the University and the Board can work together on this issue.
"Clearly we're at a moment defined by a lot of fears about enrollment numbers, student debt burdens and the relevance of a liberal arts education to a productive career. Therefore, I was pleased to see not only the trustees' commitment to the school (they clearly love the place and want other people to be able to appreciate that as well), but also their willingness to question and critique what's not working and to push back against efforts to think purely economically about the future," DeHart said.
"In other words, I know many people think of the trustees as the folks who are concerned with the 'business' of the school and I'll confess to having similar thoughts. Nonetheless, I was really impressed by the way that they insisted on putting the mission of our University at the center of our conversations and thinking about how we could continue to move forward and improve with that mission in mind, rather than just seeking more profitable strategies. In this moment, I think we need that kind of combined approach that is both idealistic … and pragmatic … so I found the trustee conversations quite productive in that regard," DeHart continued.
Although on the same policy committee as DeHart, Bates seems to think that some of the anxieties that the Board Members have are not rooted in a real perception of the student body and how the new first-years are functioning at the school.
"From my personal view the current first year class, although they're very small, are some of the most engaged students that I've seen in a very long time. A lot of the programs we put on, a lot of the first-years are showing up. A lot of the conferences I've been to in the past few weeks, mostly first-years are going. I went to two student conferences and most of the people who signed up to go were first-years. Just from my personal view I think the first-year class right now are being very engaged, thoughtful students, so I don't think that the size of their class indicates anything about the school," Bates said.
"I don't think it was necessarily productive; I think it was mostly them getting their anxiety out," Bates continued, referring to the board meeting.
Bates expressed a desire to use his qualifications on campus and his voice as a student to better inform the Board of what the University actually needs during their next visit this upcoming spring. He responded to questions about new projects that the Board discussed with apprehension of the real value they would bring to the University.
"In the new strategic plan/in funding right now they are building a new welcome center .It would be where the new admissions stuff is. But the frustrating part about that is that they just re-did the admissions area … And I think that Jones is a nice building to have a welcome center. It's the main, and the oldest, building on campus; it's a fine area. I personally feel like, as someone visiting the school, it would feel cooler to walk into Jones rather than being diverted to this welcome center. That's just me," Bates said.
"I'm not sure of the exact number, but they're spending a ton of money to build this new welcome center. They have already spent money drawing up the plans and stuff. We spent all this money but that was just to draw blueprints and they still haven't settled on a design. I think the sense from all the students on the committee was that we don't need a welcome center," Bates continued.
Bates thought that there were more pressing projects that needed funding, projects that would potentially increase enrollment or student retention over a new welcome center.
"Students who served on the board, at least students that I talked to, thought that funding a new CHWS center would be much more needed. … They handle 25 percent or more of our student body," Bates said.
The current Counseling, Health, and Wellness Center is located in Upper Marshall, the top floor of Wheelock Student Center. CHWS has 12 staff members listed on the University website. Bates feels that students would support a new building for CHWS, or even more staff, in order that they may better service the campus community.
"So I think people were really hoping that they would consider building a new health center. Or even fund more full-time staff," Bates said.
The Board is returning to campus in February and students are permitted to attend meetings for the first 30 minutes. If students have ideas for projects that the University should fund, they are encouraged to attend.