Abroad View: Annual Festival of Lights Sets Berlin Aglow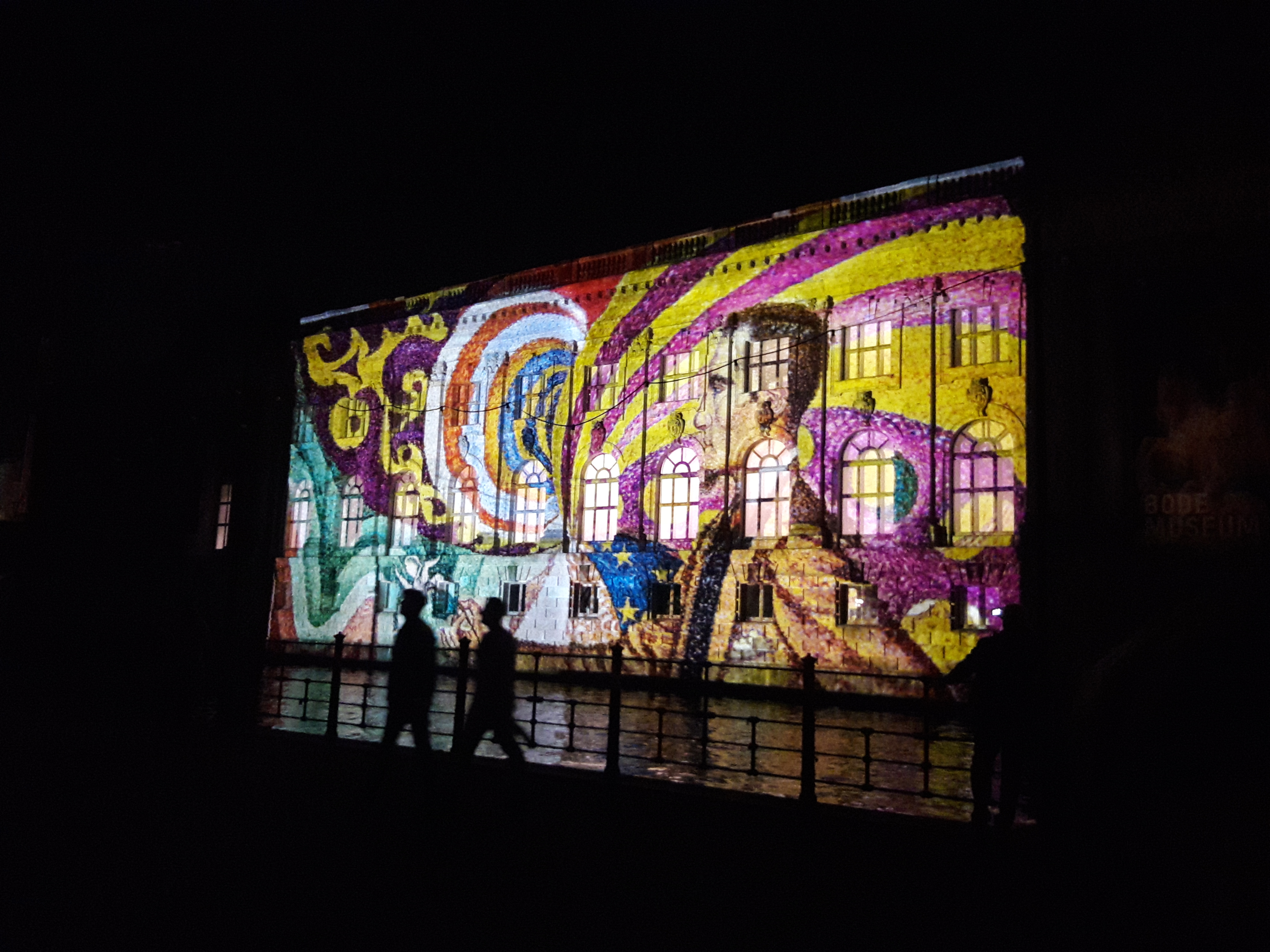 Photo Credit: Aidan Regan
By Aidan Regan, Berlin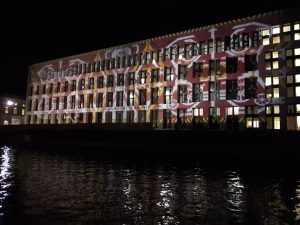 Each year in October, as Berlin begins to grow cold and gray, the city itself becomes one massive, glowing exhibition. The "Festival of Lights" uses Berlin's monuments as canvases for 3-D-mapped light projections designed by national and international artists. The festival, which just completed its 13th year, was the most spectacular thing I've seen over the course of my first two months in Berlin.
The Festival of Lights was first organized in 2005 and has grown each year since. This year, it lit up over 120 landmarks and drew in over two million visitors from around the world. The festival displays work from international light artists, and the festival itself has expanded its reach into an international network. Jerusalem, Zagreb, Kolding, Moscow, Bucharest, Luxembourg and New York City all play host to the festival as well.
Some of the monuments were aglow with a single graphic, others with slideshows, and others with 3-D video mapping. Some told stories, some had political messages and some tried to be as visually striking or technically innovative as possible.
By far the most impressive display was the one projected onto the Berlin cathedral. It was awash with 11 video-mapping shows, each played to music. Artists from Germany, Spain, Indonesia, Russia and Romania designed the shows in competition, and the spectators who filled the cathedral's lawn voted for their favorites.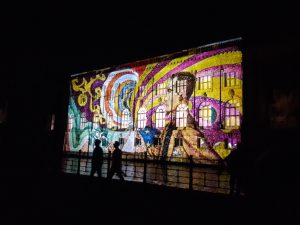 Sembilan Matahari, an Indonesian studio, designed the winning show. Their projection showed "what happens in the world while the people, who are totally unconcerned, follow their daily routine." Sembilan Matahari's video mapping show, as well as the other 10, are on the "Festival of Lights" YouTube channel. My personal favorite was the sixth show, from Russia's "Radugadesign."
Much of the light artists' work revolved around the Festival's motto, "Creating tomorrow." Many of the projections on the Berlin cathedral dealt with this theme in various ways. A futuristic display of the planets coming into alignment adorned Berlin's TV Tower and emojis covered the Brandenburg Gate. Other landmarks strayed from this theme; the Bode Museum was lit up with projections of the paintings on display within, and the pattern of Berlin's subway's upholstery shrouded the Humboldt forum.
The visual effects created by the projections on Berlin's richly-detailed architecture were stunning. Spectators who happened to be in the city center on the last Saturday of the festival were treated to a fireworks show overhead. Like many of the projections on display, I stumbled into the fireworks show unknowingly.
As a visitor, the "Festival of Lights" was a phenomenal way to explore Berlin. And as Berlin grows drearier with winter approaching, the festival was a great reminder that the city itself is much brighter than its weather.