Students to recieve three units of credit for legislative internship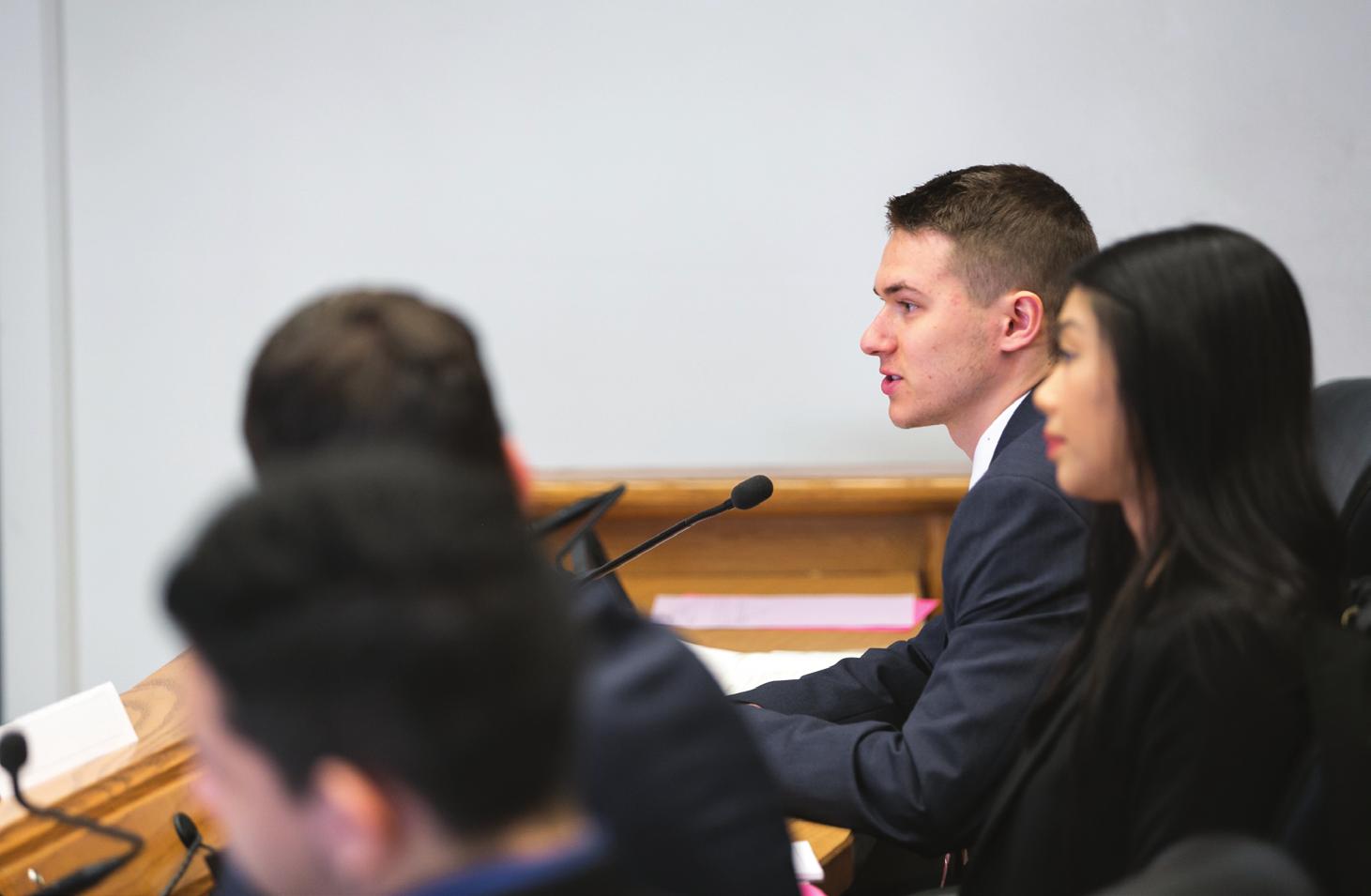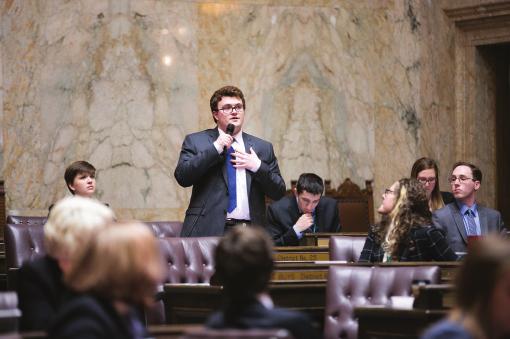 By Molly Wampler
For the first time next spring, Puget Sound students will have the opportunity to receive full academic credit for a full time internship through the Washington State Legislative Internship Program, a perk absent from the popular internship in years prior.
The Washington State Legislature Program has been around for over 25 years, Robin Jacobson, Puget Sound Politics and Government professor, said, but before now, students couldn't receive more than a single credit for completing the internship. And since most students couldn't afford to essentially take a semester off of school, the program rarely attracted Puget Sound students. Jacobson was key in developing the program on the University's end so more academic credit could be awarded to these interns. It took a few years but now, if accepted, students can earn three credits from the experience, and a fourth if they choose to enroll in an extra independent studies course.
Legislative interns spend 40 hours a week in Olympia for the duration of the regular legislative session, covering constituent casework, researching bills, drafting resolutions and attending floor hearings and meetings. Since even-numbered years are election years, legislative sessions are shorter and end around spring breaks. "We are only doing the program formally every other year," Jacobson said, because the fourth credit is earned through a post-session class she teaches at Puget Sound.
Puget Sound senior James Markin is currently spending his last semester of college in Olympia through this program. He is interning during one of the legislature's long sessions, which will end this month, and was ahead on credits when he applied, so the fact that he is only receiving one internship credit from the University won't delay his graduation.
Markin has had a positive experience with the internship, and has been able to apply what he learned at Puget Sound to the professional world. "The skills you learn in terms of talking with other people that aren't your age and have different interests and different opinions on things is really important to figure out," Markin said.
While the internship does include tasks like answering the phone and filing papers, program coordinators Emily McCartan and Paula Rehwaldt emphasized that regular office staffers do these tasks as well since the office is so small, and that interns also have plenty of opportunities to work on much more fulfilling tasks in addition.
"You become an integral part of that office. They don't have a lot of staff," Rehwaldt, who coordinates interns in the House of Representatives, said, "so you get really involved in everything that goes on in that office."
McCartan, Rehwaldt's counterpart in the Senate, notices the tremendous benefit this internship plays in the professional lives of interns. "It's a great way to ramp up your academic experience and apply it in the real world and build the skills that employers are looking for," she said.
McCartan told the story of an intern who was asked by her representative to draft talking points for a last-minute bill debate, and was shocked when the legislator walked onto the floor and simply read what she wrote. "Your work has a really immediate impact on what legislators are doing," McCartan said.
"You become a really trusted part of your team," she said. "It's a lot of fun to be able to feel like you have some ownership over that process."