"LeanPath" helps Diner reduce food waste
By Val Bauer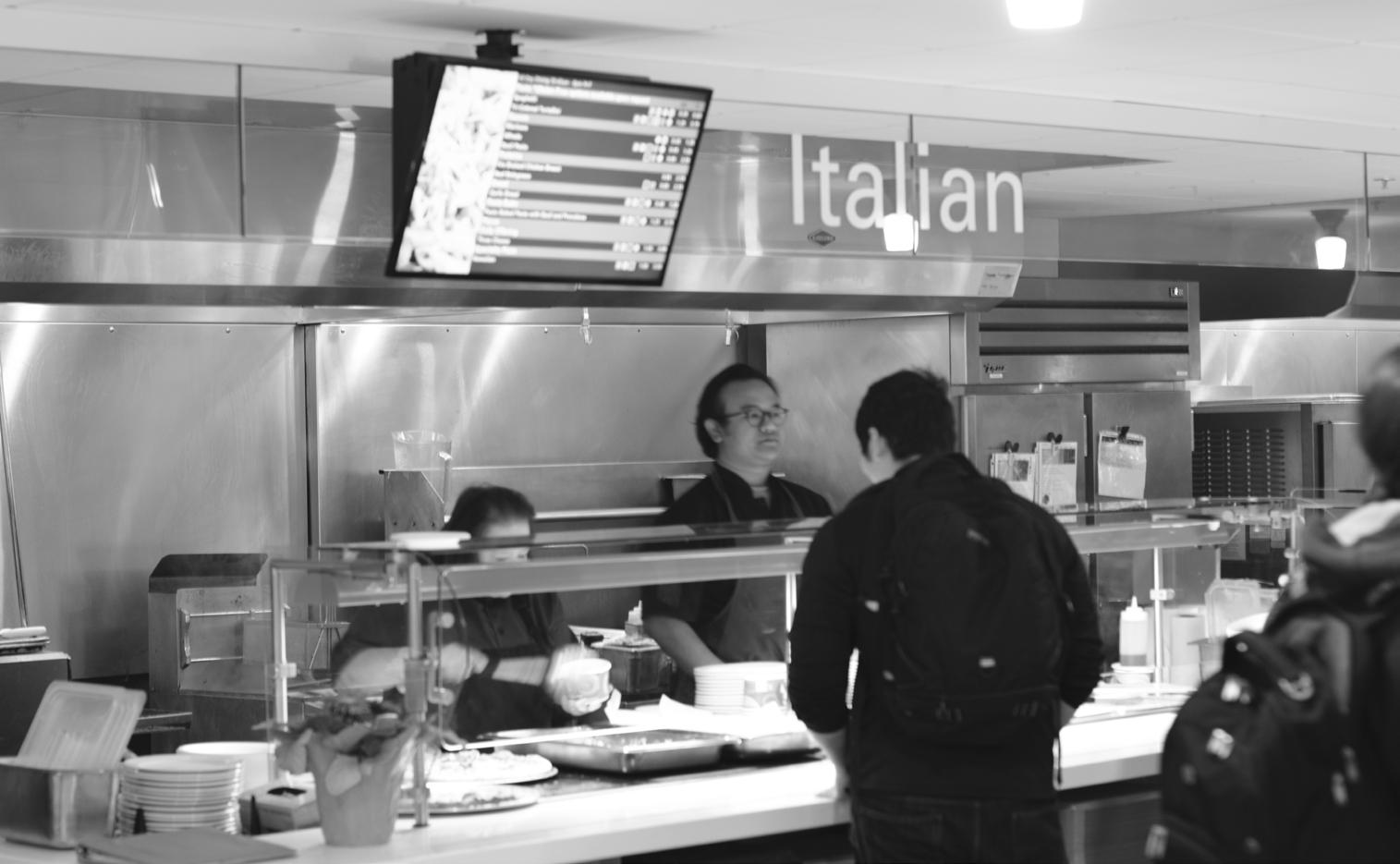 On the Food Justice Food Share (UPS) Facebook page, Julia Lin, junior and Food Justice Coordinator at the Center for Intercultural Civic Engagement (CICE), posts weekly updates on food waste from the SUB. "I know people are always curious to know what's going on behind the scenes, so hopefully this weekly series will shed some light on that," Lin wrote on the Facebook page.
The Food Justice Food Share page is a subgroup within the larger Puget Sound Community group on Facebook, which any Facebook member with a "valid pugetsound.edu email address can join," the description says. A pinned post by Hannah Borgerson, who serves as the Food Justice Coordinator but is currently studying abroad in Chile, explains the page as "a place for students on campus to be active members of food justice and eliminate food waste by posting about 'free food.'"
"LeanPath is a tracking system that consolidates the data to determine the amount of food waste coming out of the sub," Lin wrote in a post on the Facebook page. "It is a weekly accountability system that tells the SUB exactly what they need to work on to bette
r improve sustainable production practices for the upcoming week."
The way LeanPath works is that it "weighs the food [to] be 'wasted,' takes a snapshot of it and is then categorized into one of the following three categories: overproduction, spoilage, and trim," Lin wrote.
The way LeanPath works is that it "weighs the food [to] be 'wasted,' takes a snapshot of it and is then categorized into one of the following three categories: overproduction, spoilage, and trim," Lin wrote.
Sullivan is "one of the conspirators behind the SUB's recent shift to providing many locally sourced, humanely raised products," Puget Sound's website says.
To use the tracker, employees enter their names, the category of the leftover food, and the station it came from. There are incentives for staff members who use LeanPath the most vigilantly. These incentives include "little knic knacks or treats that we get from the bookstore. Coffee mugs, chocolate bars, school swag, things like that," Sullivan said.
Sullivan monitors LeanPath's usage, and can isolate entries based on the station and "one time a week," Sullivan said, "we randomly go through the food log and pictures" to make sure that food is being correctly logged. This is a random process because so much food is logged that it would be implausible to look through every single entry. If Sullivan finds that food is being logged incorrectly, he focuses on "more training with staff members."
On LeanPath's website, Sullivan can also access reports of various kinds, like the top ten wasted foods for a given week.
This semester, action items have been put into place. "Every week we create one goal to focus on, which has proved to be effective," Sullivan said, as there is lots of information on LeanPath.
Scrambled eggs are a major success story which can be attributed to LeanPath. When calculating a baseline for food waste during the six week assessment period, LeanPath found that the SUB "produced 80-100 pounds of scrambled eggs everyday, wasting about 20 pounds a day."
Five weeks ago, Sullivan decided to "reduce one case [of scrambled eggs] a day." This initially worried staff that there wouldn't be enough scrambled eggs to get through breakfast. However, this was fixed by developing a "game plan to quickly make more scrambled eggs in case we ran out," Sullivan said. As a result of this reduction, there has been an "immediate effect" — the SUB now produces "less than 25 pounds a week" of wasted scrambled eggs.
Although LeanPath is a great tool for preventing food waste, there are some factors that go into food waste that are out of the SUB's control. For instance, on a cold day, soup will be more popular than on a warm day.
Diversions Café started using LeanPath last week. Staff were trained on Friday. Diversions "won't be measured individually [in terms of food waste], they will just be folded into the regular program," Sullivan said. "Their waste will be added to our total."
ECO Club's Earth Week will be taking place Sunday, April 16 through Saturday, April 22. During this week, there will be various events promoting the reduction of food waste.
On Tuesday, April 18 in Rasmussen Rotunda at 1 p.m., Dining and Conference Services (DCS) will be hosting a "Food Waste and Sustainability Lecture," where Lin and Sullivan will discuss "what DCS services is doing to conserve food waste and decrease its environmental footprint," according to Puget Sound's website.
Sullivan will discuss LeanPath among other "sustainability practices and waste reduction in the sub," the website says. Also covered will be "buying local (particularly our contract with local eggs and salmon partners) and partnerships with the campus garden and our usage of TAGRO." Lin will "talk about some of our school's food salvaging efforts and the organizations that we donate to."
On Thursday, April 20, DCS Services "will be providing tours of the SUB kitchen from 11:00 a.m. to 1:00 p.m. to help raise awareness about the varying sustainable initiatives and food waste prevention strategies that they have instituted over the past few years," the website says. The tours "will be 10 minutes long and will allow students to increase their knowledge about how its university is trying to decrease its environmental footprint through the choice it provides to its students."