Track and field hosts Shotwell Invitational
By Wi l l Ke y s e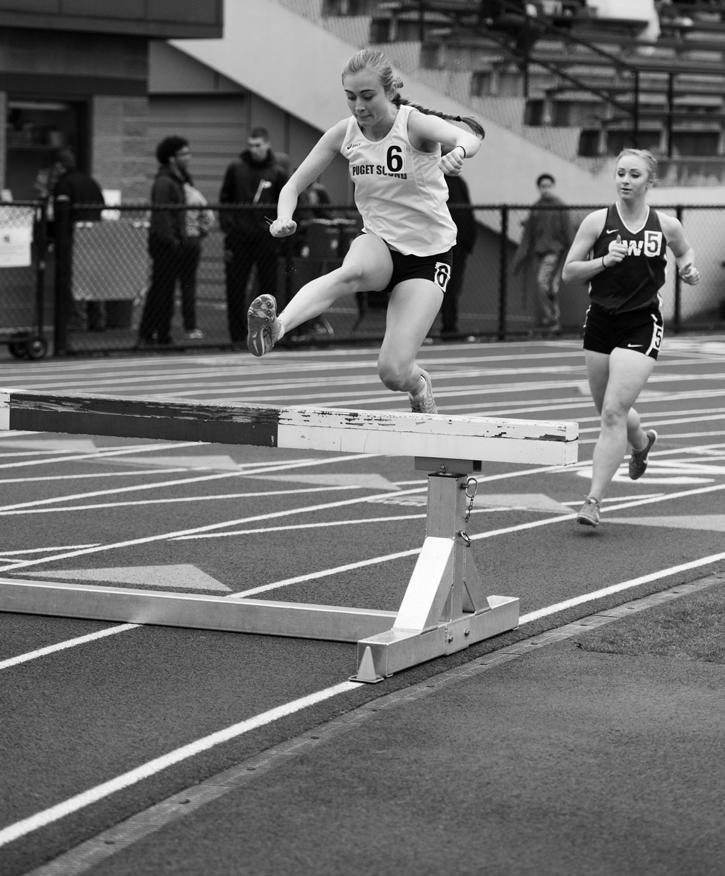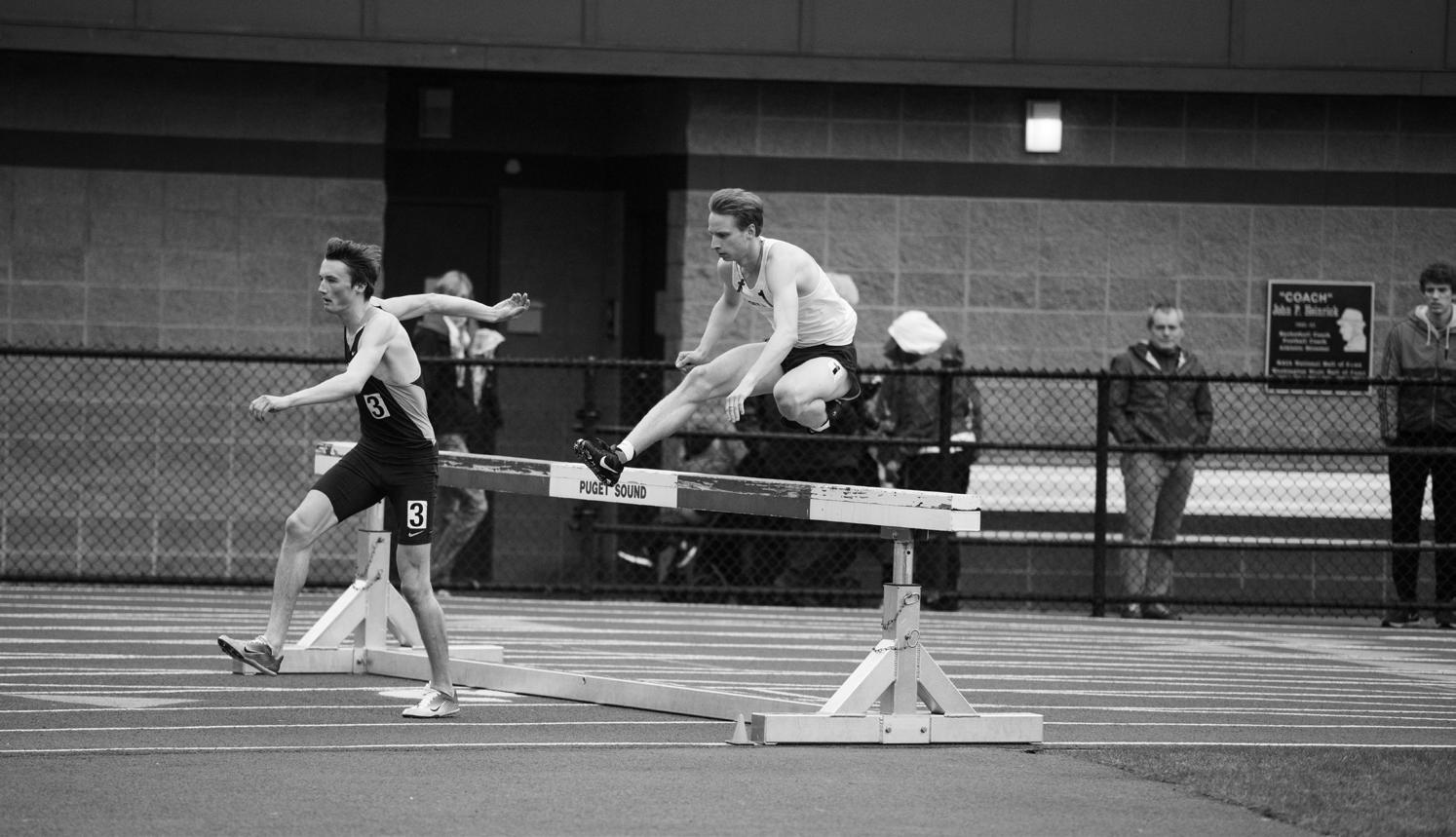 The Puget Sound track and field team hosted their third and final home meet of the season, the Shotwell Invitational, last weekend on April 1. The Loggers took seventh overall in the meet as the men's team scored 42 points collectively and the women's team tallied 53.
The team has received standout performances from many different athletes over the course of the season, including having several school records broken. These performances have come even in wake of having a much smaller team than in previous seasons, as sophomore runner Emery Bradlina (Boulder, Colorado) elaborates.
"Since the team is very small this year, overall we have done a good job adjusting to the few athletes we have," she said. "It has meant that a lot of people have stepped up their competition level in their individual events and also has inspired people to try new events."
First-year sprinter Megan Stills (Evergreen, Colorado), has noticed the concerted effort amongst her team to step up their performance as the season has progressed.
"We came into this season knowing that we were going to be a little short-handed, but we've managed to work incredibly hard under the circumstances," Stills said. "We have runners and athletes getting personal-record times almost every week, and everyone across the board has improved significantly."
With only two meets remaining before the Northwest Conference Championships, many of the athletes on the track and field team are starting to qualify for events. On the men's side, four different athletes have qualified for conference: first-year students Miles Carlson (Bellevue, Washington) in the 100-meter, Isaac Fournier (Boulder, Colorado) in the 800-meter, and sophomores Matthew Wells (Puyallup, Washington) in the 110-meter hurdles, and Liam Monaghan (Puyallup, Washington) in the 3,000-meter steeplechase.
On the women's team, there have also been four conference-qualifying athletes: sophomore Emery Bradlina in the 400-meter and 800-meter races, senior Logan Bays (Los Angeles, California) in the 100-meter and 200-meter, juniors Alison Wise (Bainbridge Island, Washington) in the 800-meter, and Hannah Eshelman (Eugene, Oregon) in the 3,000-meter steeplechase.
Bradlina, the top performer on the women's team, shared her own personal goals for the conference meets, as well as the team's overall goals:
"My personal goal is to win the conference title in the 800m. It is my best event, and I got second last season — so the championship title has been on my mind since then. I would also like to qualify for the national championships. As a team, we hope to qualify as many people as possible for conference and from there, compete as best we can in our events."
The Loggers have their next meet this weekend Saturday Apr. 8 in Forest Grove, Oregon, as Pacific University is hosting the penultimate conference meet of the season.