Campus designated "voter-friendly," but some have doubts
By Keely Coxwell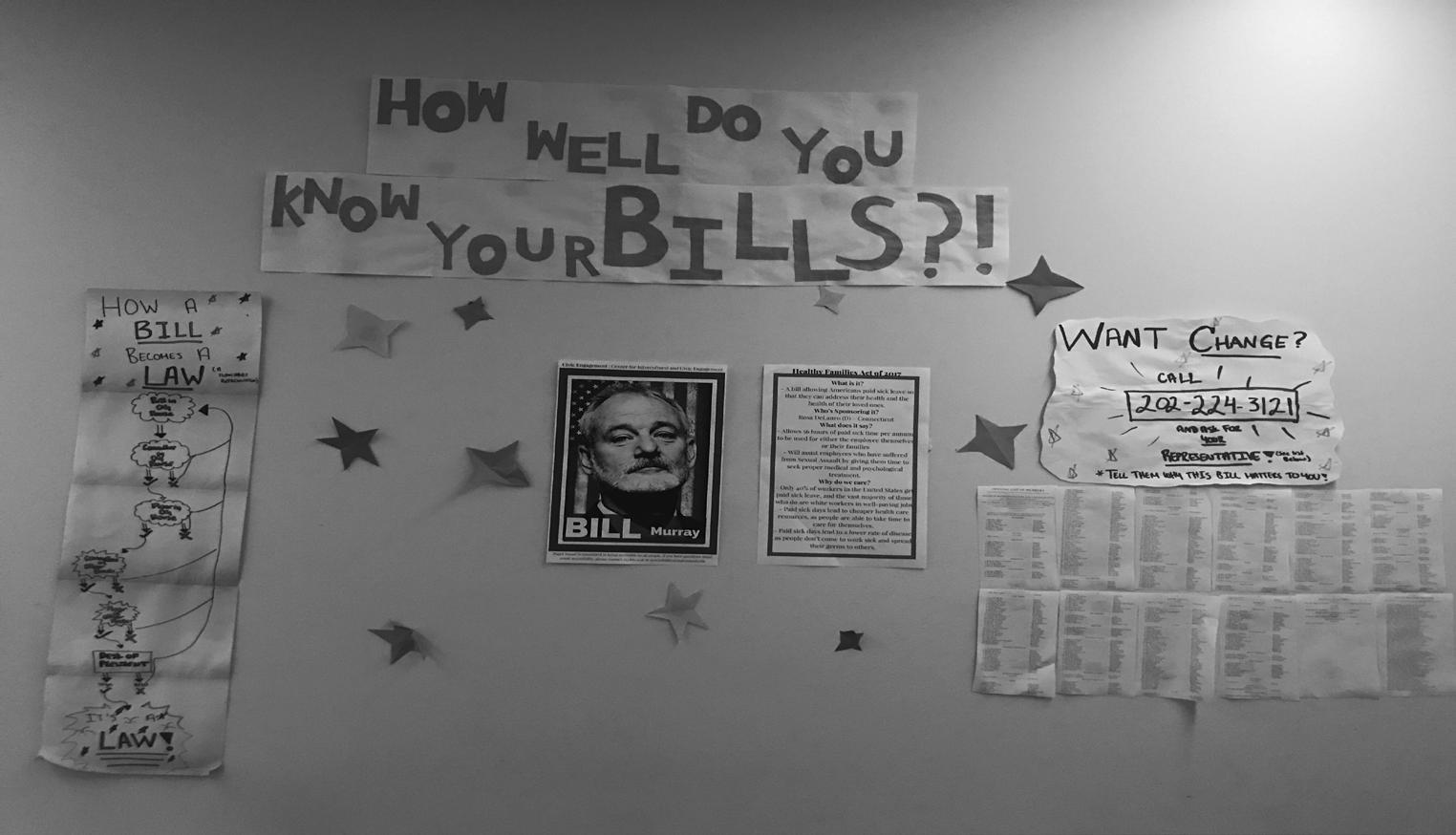 "I did not expect us to actually receive the designation," Skylar Bihl, Assistant Director for Spiritual Life and Civic Engagement, said. "I feel like it was a little premature."
According to the Puget Sound website, Bhil was one of three people who compiled the submission to be designated a Voter-Friendly Campus.
"The designation is suggesting that we have taken certain steps to make the campus friendly and encouraging of all voters," Bihl said.
"The goal of the program is to help institutions develop plans to coordinate administrators, faculty, and student organizations in civic and electoral engagement," according to the Voter-Friendly Campus website.
"The designation really was an opportunity for campuses to evaluate what they are doing to develop a strategic plan and then to start working towards implementing that strategic plan," Bhil said. "I really expected them to say, 'hey you have a great start and here are some suggestions of where we would like you to go to receive this designation,' because I don't feel like we are there yet."
The national non partisan organizations Campus Vote Project and NASPA created this designation in 2016, according to the Voter-Friendly Campus website.
"I don't even feel like we met the benchmarks that were set out to get this designation. One benchmark was to have a functioning Voter Engagement campus committee," Bhil said. "We have a very loose coalition of people who are engaged in this kind of work but it's all sort of sporadic and in silos and is not a unified effort."
"As for why we got the designation, I think to some extent it means something to have applications come in and it means something to award that designation and to use that to drum up some more support for the work," Bhil said.
Even though the designation might have been preemptive, Bhil described how it can still be beneficial.
"To keep this designation we need to develop the Voter Engagement coalition into a committee," Bhil said. "This already has been set in motion a number of faculty members have been contacted and asked to join."
"The other thing that may come of this is the ability to spend more time on those midterm elections and local elections," Bhil said. "We have to be working on helping students connect with their states of residence in order to be voting while they are here on campus."
"I don't want to say that this isn't a big deal because it is a big deal, we put a year's amount of work into, I think there's a lot of room for growth and I'm excited that this designation will set us up better to take those steps," Bhil said.
"On this campus, when it comes to presidential elections people vote but in midterm elections and local elections people don't vote," Bhil said. "I think we have a lot of people who care passionately about many things but don't always make the connection between those passions and how to engage with them outside of the campus community."
Bhil used the weekly phone banks that are happening right now to describe this dichotomy.
"Seventeen total calls were made during the phone bank because people just don't show up. So that to me shows … that there is a disconnect from being passionate about something and taking action on it including taking action in a political way."
There is a phone bank every Monday for the rest of the year. The people running the phone bank supply the callers with scripts to read so members of the community can let their representatives know what is important to them.
"I would love to see more political engagement locally, there's a lot of things students can be involved in, even if they are not permanent residences here," Bhil said. "I think even just showing up to city hall meetings and listening to what's going on is a good direction for activism and political engagement."