The legacy of the rainbow flag
By Natalie Scoggins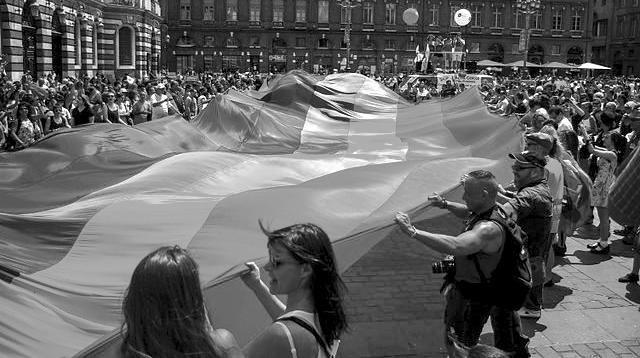 Gilbert Baker, who was called the "gay Betsy Ross" by some for his work in designing the gay pride flag, died on March 31 at the age of 65.
The flag was designed in 1978 in San Francisco at the request of gay rights leader and politician Harvey Milk, who was assassinated later that year.
While the flag most commonly has six stripes today, the original design had eight, each color having been given a meaning by Baker as follows:
Pink for sex, red for life, orange for healing, yellow for sunlight, green for nature, blue for art, indigo for harmony and violet for the human spirit.
Pink was removed shortly after the first iteration due to the fabric being unavailable, and blue and indigo were condensed in order to maintain an even number of stripes.
On top of color symbolism, the rainbow was purportedly inspired by Judy Garland's song, "Over the Rainbow." Garland was widely considered a gay icon in the 1950s and 1960s, with "friend of Dorothy" (referring to her character in "The Wizard of Oz") being a euphemism for a gay person.
Since its conception, the rainbow flag and rainbows in general have become a symbol of pride for members of the LGBT community, with new flags being designed for different identities.