Lettuce 253: Experiencing the Artistic Process
By Parker Barry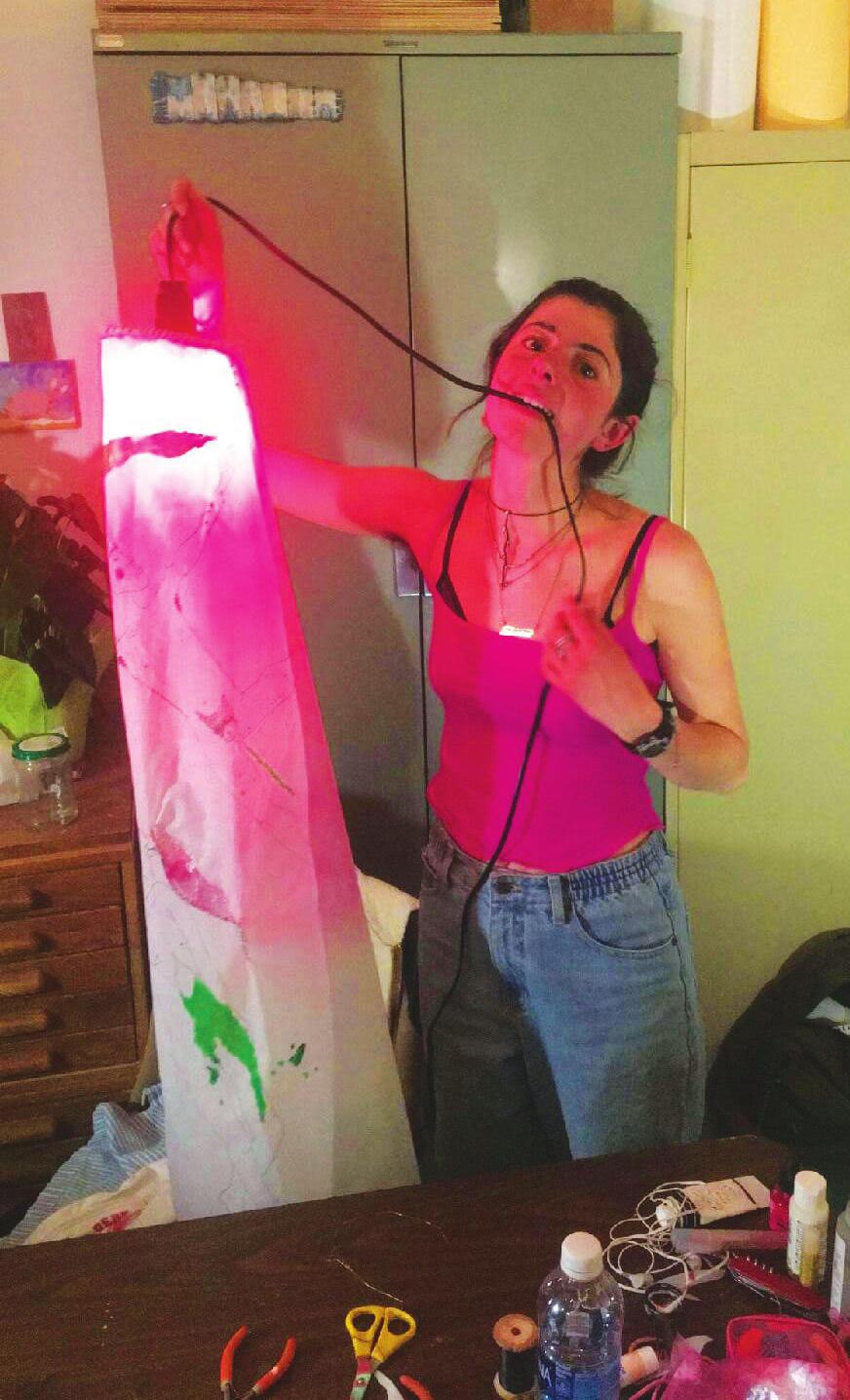 Members of an artist's community don't always get to share their processes, which is why Lettuce 253 is so special. Last Friday, local Tacoma artists gathered in a refurbished garage to show off their artistic process as well as create connections for artists throughout the city. Lettuce 253 is a unique live event that showcases local artists' talents through multiple media.
The goal behind the Lettuce 253 events is to provide a space to build a prosperous art community through the showing of live art that has the ability to inspire, empower, and educate. Lettuce 253, although, contrary to the name, has nothing to do with "lettuce" (the leafy green vegetable) it provides events around every month to help establish a tightly-knit community of artists.
"The event consists of four artists of a certain medium; this time it was artists using the medium of painting and drawing. Sculptures and artists working in other mediums have also participated," Andriana Cunningham, an artist at Lettuce 253 and a sophomore at the University of Puget Sound said.
  "Lettuce 253 is a community of artists. It's a handful of events starting from January going until May. The idea is that through these events people will realize that there is a strong artistic community in Tacoma," Cunningham said. "Monique Smith, the founder of Lettuce 253, started this series of events with the intention of getting people connected, artists supporting each other, going to each other's events."
  Before the event, the artists are given eighty dollars to buy supplies. The artists bring all of their supplies to the space and have two hours, from 7 p.m. to 9 p.m., to create a piece of their choice. Andriana's piece, for example, consisted of a gossamer fabric wrapped around a red lightbulb and painted/drawn on with figures of naked men.
   "I really enjoyed seeing the working artists; being able to experience the artists' creative processes and watching them live in their process was really because you got to see the piece being made from start to finish. It was really cool to see the trial-and-error process that goes into the process of making art, not just the finished product," sophomore Micaela Seaver said.
While the artists are working the audience members walked about the space and placed their tickets into the jars of the artists' whose work they wanted to win in the raffle. At the end of the two hours the artwork was raffled off. This is a wonderful opportunity for artists who do not have much experience selling their own artwork. The artists gain experience with self-marketing and self-promotion.
"It was really amazing to be able to get off of campus. When you live on campus it is hard to keep in mind that there is a whole city around you who have different experiences. It was really eye opening to see fellow Tacoma folks," Seaver said.