Jewish Bluegrass Brings Unique Sound
By Connor May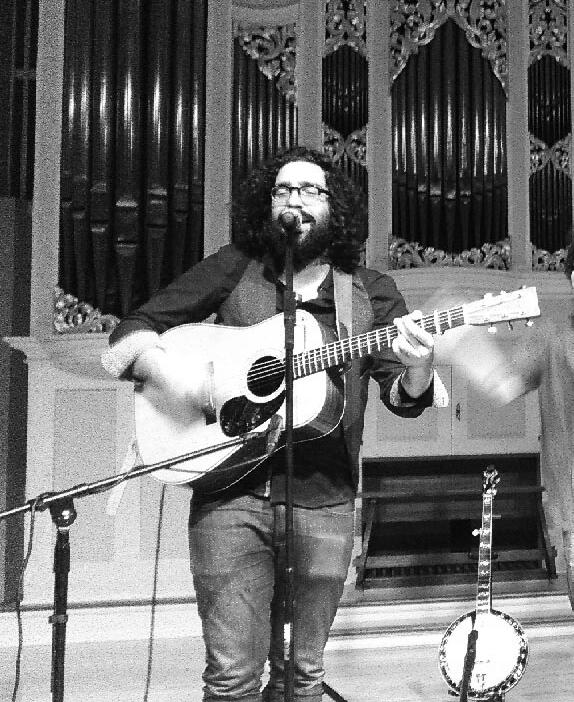 Imagine that you are on the set of the Coen brothers' film "O Brother, Where Art Thou?" Now recall the music from the film; throw in some Hebrew words left and right. And boom you got it! This is the sound of Jewish Bluegrass.
All the way in from New Jersey, the Jewish Bluegrass band Nefesh Mountain came and performed at the University of Puget Sound's very own Kilworth Chapel on March 30th at 7 p.m. It was a joyous event and the morale was high. Everyone in the room was enjoying the performance, including the band.
Nefesh Mountain has four members: Eric Lindberg, Doni Zasloff, Alan Grubner, and Tim Kiah. Eric and Doni are newlyweds, and Eric sings accompanying and backup vocals and plays the mandolin and guitar. Doni is the lead singer and face of the band, along with Eric. Tim plays the bass, and Alan tears it up on the fiddle. Their band centers around this confluence of Jewish tradition and soul paired with classic Bluegrass music. It's an unexpected yet brilliant convergence of two very beautiful ways of life.
They are pioneering their way through the Bluegrass world, as they continues to test new waters by blending traditional American music with Jewish spirit. A unique group,  they are very passionate and put on some truly high-energy performances. At certain times, everyone inside Kilworth Chapel was up on their feet dancing. From conga lines to being on stage, it was difficult for any one spectator to remain in the pews.
Each member was very skilled in their respective musical forms. They were a band that not only meshed Judaism and Appalachian song so beautifully, but they were also a band in which the members themselves meshed so beautifully. Each performer was competent and well-versed on the workings of performance and on the semantics of playing within a band. So much so, that as an audience member, you truly felt at home and at ease when watching them perform.
"The show was very interesting for me, because I do like to listen to Bluegrass, but I've never listened to Bluegrass in the context of Judaism. So I thought that was very cool. The environment was extremely warm, and the singer was so very nice. It was a fun time, and there was a big array of people there watching," said Andrianna Cunningham, a second year student and art major here at the University of Puget Sound. 
Nefesh Mountain is currently touring the U.S. playing in chapels, synagogues, and all over. They just released their self-titled debut album and continue to merge two very different lifestyles into one beautiful package.