Covert Cameras: Privacy in Question Following Recent Incidents
By Keely Coxwell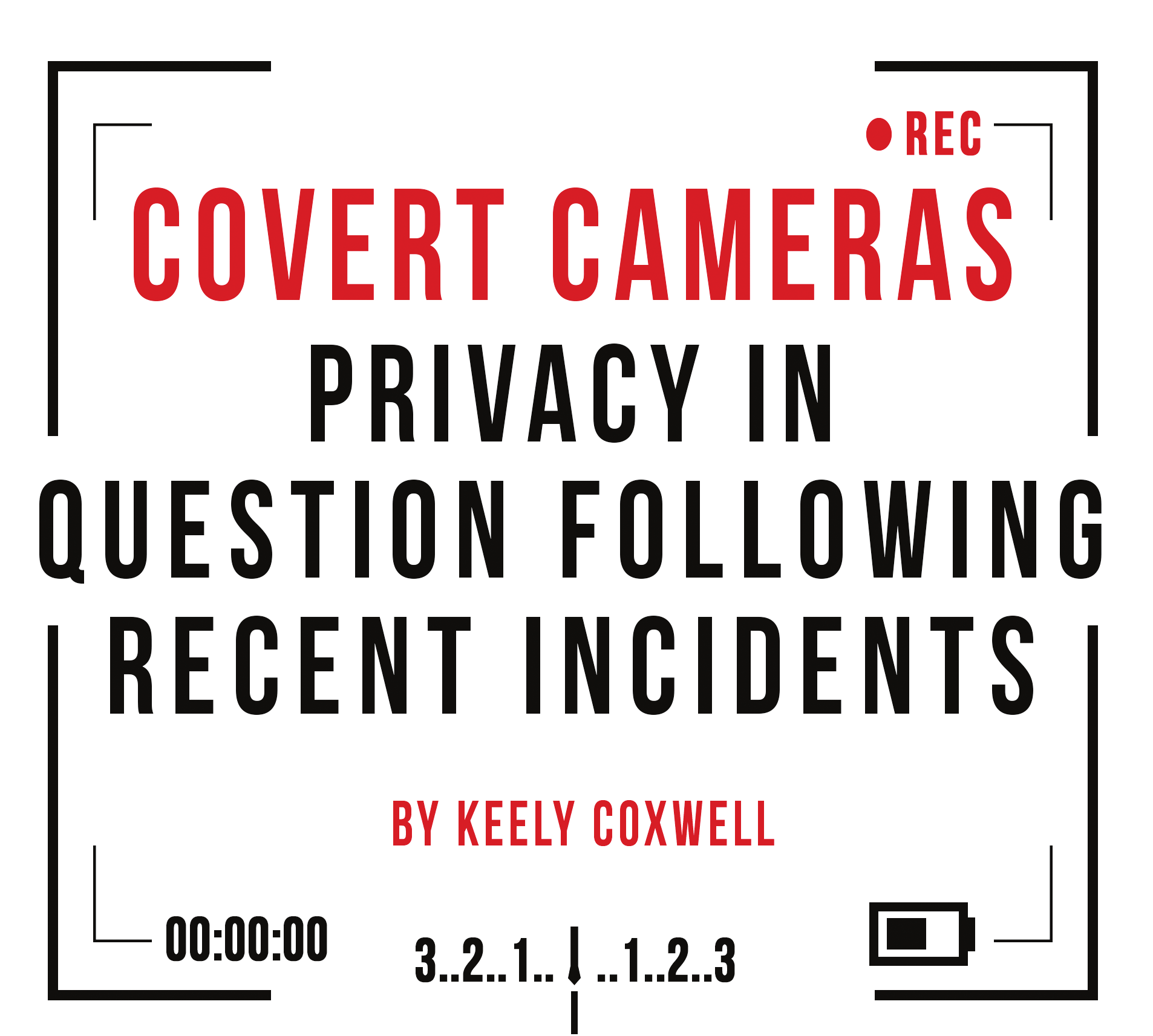 "I went into the restroom before my first patient in onsite clinic and saw large shoes, that resembled a male shoe style, under the stall farthest from the door," Kendra Guest, a second year physical therapy student said. The incident occured on February 22. "This caught my attention, however I figured I was just being paranoid and was in somewhat of a rush to start clinic so I left the restroom. Before I went out to get my second patient, I stopped in the restroom again and saw the same shoes in the same stall. I knew immediately that something was not right and that this person had been in the same stall for over an hour."
"Right when [Guest] and I were talking about where else we should look, the men's restroom door opened and we saw his feet under the men's stall," Taylor Shuff, another second year physical therapy student, said. "That's when I immediately went to the clinic front desk to contact security." Security arrived along with three Tacoma Police Officers.
"The first TPD officer responded and I think another officer was in the area so he came by. There was an honest effort on their part to make sure they did the right thing so they wanted to consult with their sergeant so the sergeant came out," Todd Badham, the head of security, said.
The man was brought out of the bathroom and placed in a squad car. He wasn't charged with anything but the Tacoma Police Department is still investigating. "He was criminally trespassed which means he gets formally notified that the university is private property and that he can't be here and then if he comes back he is subject to arrest for trespassing," Badham said. "I would be surprised if hecameback, just because he is known now. That's usually enough to keep them away." "I'm disappointed he only got a slap on the wrist but I am glad he now knows people are noticing," Schuff said.
This was the third time in about a month that something like this had happened, "they have all been on Wednesdays and those are the days the suspect has off," Badham said.
"One of my fellow classmates had caught a man in a women's restroom on a different floor in Weyerhaeuser in January and made an announcement to our class. I remembered the description of his shoes that she gave and it was similar to what I saw," Guest said.
According to the campus-wide email that was sent on Jan. 25, "The reporting person believes the individual was male and that he may have been filming with his cellular telephone."
"At this point we cannot confirm if it was the same person," Badham said.
In the same week there was an incident of a student on campus finding a hidden camera in their room in a residential area on campus, according to the security update.
"The university became aware of the incident on Feb. 16 late in the day. It's being investigated by the university and the Tacoma police," Badham said. "Its unfortunate and they are both completely unrelated and it's really circumstantial and strange that they appeared so close together."
"I did not feel particularly safe on this day when I realized there was a man in the women's restroom. With that being said, I have never felt unsafe on the UPS's campus or in Weyerhaeuser at any other time while being a student here," Guest said. "For the most part I feel safe and am always gratefulfor security responding quickly in case of an emergency," Shuff said.
"In order for our campus to remain safe, it is important to stay aware of our surroundings," Guest said. "If I learned anything from this incident it would be to trust my instincts. If something doesn't feel right, it probably isn't."
In an email following the incident on Feb. 22 the suspect was described as, "a 30-year-old white male with black hair, medium build, and wearing black- rimmed glasses. Today he was wearing a dark blue hooded sweatshirt, black sweat pants, and black low-cut tennis shoes with a white stripe on both sides."