DREAMer continues to be detained in Tacoma, government launches public smear campaign
By Nayra Halajia
On Feb. 10, 23-year-old Daniel Medina Ramirez was arrested in Des Moines, Washington by U.S. Immigration and Customs Enforcement (ICE) agency. He is currently being held in Tacoma's Northwest Detention Center.
Ramirez was brought to the United States from Mexico when he was seven years old and became a Deferred Action for Childhood Arrivals (DACA) recipient in 2014. He was then renewed in 2016, meaning that he can continue to work in the U.S. without deportation until May 2018.
DACA is an American immigration policy started by the Obama administration in June 2012 allowing certain undocumented immigrants into the U.S. who entered the country as minors to receive a renewable two-year period of deferred action from deportation and eligibility for a work permit, according to the U.S. Citizenship and Immigration Services.
"ICE agents took Ramirez to a Seattle processing center where he told them that he had a work permit. Ramirez was told by one of the ICE agents, 'It doesn't matter, because you weren't born in this country,' according to the lawsuit," reported CNN.
While ICE accused Ramirez of having gang affiliations and suggest that Ramirez admitted that he was involved in gangs, his lawyers state otherwise.
"One of Ramirez's attorneys, Theodore J. Boutrous, said the government had 'launched a public campaign to smear Mr. Ramirez's reputation with a constantly shifting story of gang membership and criminal history. While the narrative has shifted multiple times in the last 48 hours alone, one thing has remained consistent: Their claims are all unsubstantiated and untrue,'" reported the Los Angeles Times.
According to multiple reports, including the official government document describing the interrogation, ICE agents asked Ramirez as many as seven times if he was involved with gangs in Washington.Each time he said no.
"Mark Rosenbaum, lead co-counsel for Ramirez, said, 'We will continue to fight wfor Daniel's immediate release as long as the government continues its unjustified and unlawful detention. We appreciate the court's directive that Mr. Ramirez be granted a timely bond hearing in immigration court, which will allow us another opportunity to request his release,'"the Los Angeles Times wrote.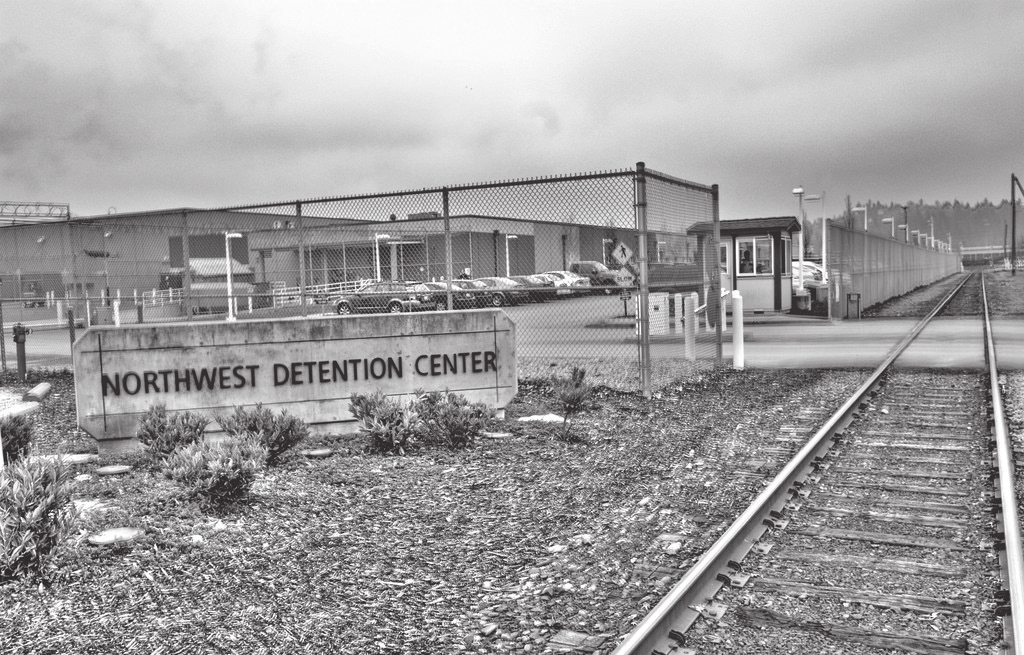 The Northwest Detention Center is a private immigration prison, only about four miles from the University of Puget Sound. The prison is operated by the GEO Group on behalf of the U.S. Immigration and Customs Enforcement.
On Sunday, Feb. 27, a People's Tribunal Against the Northwest Detention Center was held at the detention center. Students, activists, and other civilians were inattendance.