Banned Book Club uses challenged books to gain new perspectives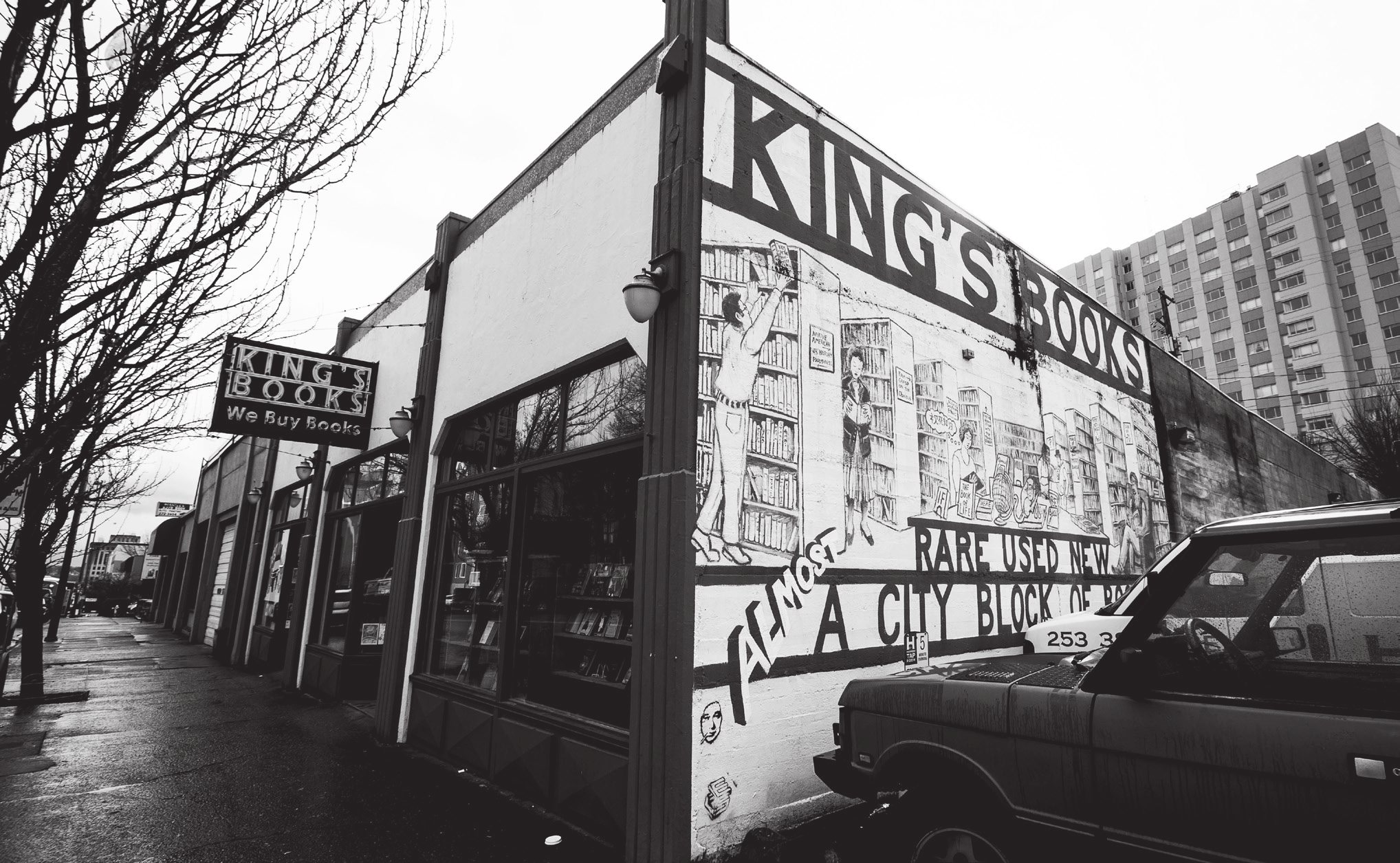 By Anya Otterson
Tucked away in the back of Doyle's Public House in downtown Tacoma is a small room where you can hear catchy music wafying from the front of the pub. In this room, King's Books' Banned Book Club meets every third Tuesday of the month to discuss boks taht ahve been banned or challenged. For ten years, this club has been seking out material that others find questionable in order to get a broader view on life.
"Reading can, you know, open up evberything," said Karen Glennan-West, a longtime member of the Banned Book Club.
Sweet Pea Flaherty, the owner of King's Books, co-started the club with Michelle Douglas as a response to the banning of "Geography Club," a queer young adult novel by local author Brent Hartinger.
"We pretty much always had a crowd. People love the salaciousness of reading banned books," Flaherty said.
These books can come from any genre and any time period. they are not simply the classics generally brought to mind like "To Kill a Mockingbird" or "The Great Gatsby." In the past, the Banned Book Club has read "Charlie and the Chocolate Factory" By Roald Dahl and "The Perks of Being a Wallflower" Stephen Chbosky. Several have been banned in countries otehr than in the United States.
The American Lbirary ASsociation and Marshall University Lbirary both keep lists of banned and challenged books.
In the modern United States, librarians often make these lists as a reuslt of parents fighting school districts. If a teacher assigns or recommends a book to a student, and a parent does not like the content — often because he or she considers it too graphic — the parent is able to challenge the book in their school district. If the parents supporting the challenge succeed, then the book goes on the banned list for the particular district. Books can also be challenged and consequently banned in collegs and universities that receive public finding.
"It doesn't stop. People keep banning books," said David Rafferty, leader of the club for the past several years.
This restriction of reading material does not come without opposition. Many people are against book bans because of the belief that while a parent can control what his or her own child reads, they should not be able to control what others read as well.
Once banned, a book does not have to stay banned forever. Pressure can repeal the bans. Organizations like the American Civil Liberties Union help by trying to overturn these bans — sometimes through lawsuits — based on the First Amendment right to free speech.
For the month of February, the Banned Book Club read "The Autobiography of Malcolm X."
Rafferty Began the discussion explaining that "The Autobiography of Malcolm X" has long been challenged owing to anti-white sentiments and criminality in the book. Howegver, the book has prevailed as an inside look inthe life of an incredibly important man, and it's popularity shows. The Banned Book Club, which generally has five to six people in attendance at meetings, consisted of nine people this Februrary.
"Reading is like an adventure," said Rafferty. "I don't know what I'm getting myself into. It's nice to have a group to gonthat adventure with."
The hour-and-a-half long discussion was casual with a very similar vibe to that of a typical University of Puget Sound classroom. While most of the participants were older, they still brought together a variety of perspectives from different walks of life to create an intellectually stimulating dialogue.
The conversation ranged from gender and culture to religion and race. At the heart of everything was the sentiment that Malcolm X was a dynamic man, and for all his faults, had the country's best interests at heart.
"You could say that prison did him good. He had time to read and think and learn," Glennan-West said.
At the end of each meeting, those in attendance pick the next book. Rafferty brings some suggestions, and anyone is welcome to offer others. Books are chosen two months in advance, allowing ample time to read and process them. March's book is "The Giver" by Lois Lowry.
This month, the books up for vote were "City of Thieves" by David Benioff, "The Art of Racing in the Rain" by Garth Stein and "The Disappearing Sppon" by Sam Kean. "The Art of Racing in the Rain," the story of love, family and struggle told from a dog's point of view, won out. This will be the book for April.
"The best thing an author can do for a book is to ban it beause then kids want to read it," said Glennan-West.
To get on the Banned Book Club's mailing list, join the King's Books mailing list at kingsbookstore.com or at the store in downtown Tacoma. The next meeting is Tuesday, Mar. 24 at 7 p.m. in Doyle's Public House.