I would buy one, but… The logistical concerns of purchasing sexy toys
By Nayla Lee
…I don't trust online vendors!
Pictures of people who buy their prom dresses online only to receive an ill-fitting, badly crafted garment in the mail have made me apprehensive about making impor tant purchases online. Reading online reviews can be a good way to check if the site is legit, and asking a friend who has purchased the same product online can be even better.

BUTT PLUG REVIEWS, VIA AMAZON.COM
It's also important to understand the dimensions of the toy — sometimes the numbers get confusing, but the difference between a one-inch and one-and-a-half-inch diameter can make a world of difference.
…I'm too nervous to go into a sex shop!
This is a totally understandable fear. The sex shops where I grew up were always 18+ and decorated with mannequins wearing shirts with raunchy slogans and pairs of feathered handcuffs. If I happened to pass near them with my parents, I would aver t my eyes and pretend to be fascinated by whatever was in my pockets. W hen I would walk by with a group of friends, the brave ones would giggle their way to the entrance, never bold enough to cross the threshold. This can create a weird sense of mystery or embarrassment that can make entering one, even as a legal and curious adult, disconcerting.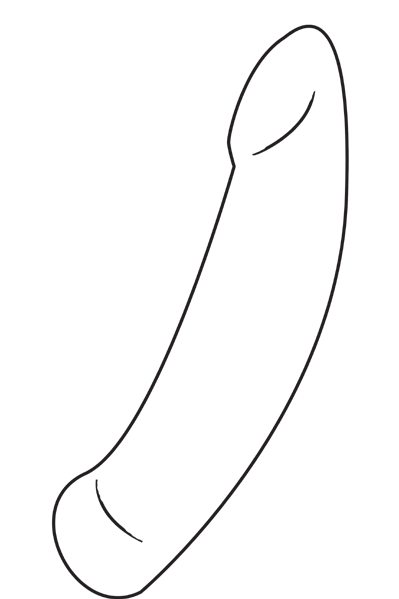 One way to calm your nerves is to do some research: look at store reviews online and note what people have said about customer service. If they mention sketchy employees or patrons, find somewhere else.
Another option is to go armed with a partner or a group of friends! If you're comfortable enough to bring up the fact that you're interested in purchasing yourself a v ibrator, chances are you're not the only one. Maybe you have a friend who's looking for an upgrade, or who wants to give advice. Next thing you know, you could have matching butt plugs.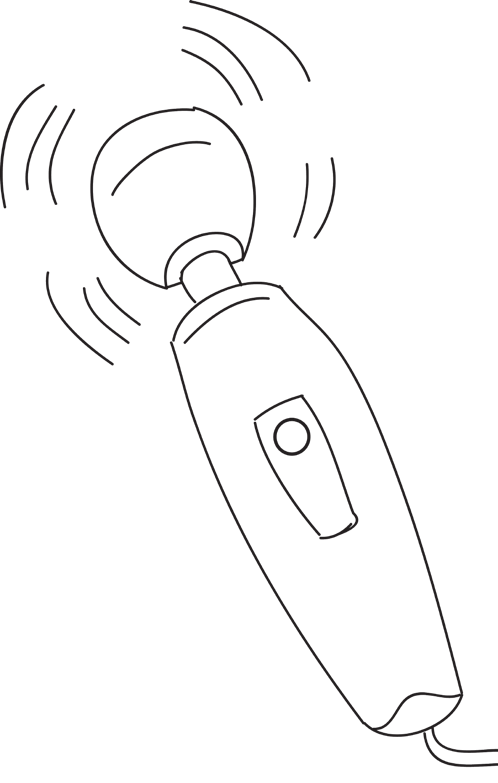 …I don't want my parents to see it on my bank statement!
This is totally understandable. If someone is helping you out financially, or even if they just have their account linked to yours, you might not want them to be aware of your more intimate spending habits.
Many online stores show a charge made to a parent company that isn't obviously sex-related. For example, a purchase from vibrators.com shows up as PriveCo. Many sites also offer discreet shipping, so you won't have to worry about picking it up in the mail room.
One option would be to pay at a sex shop with cash. However, if you don't have any thing nearby, or cash is tough to access, make it know n that a specific toy is on your birthday or holiday wish list! An open-minded friend might be willing to purchase you an extra-specia l gift that will keep on giving. If you're in the market for something on the
more pricey side, you could ask a tr usted friend to purchase it with their card, and promise to pay them back.
…They're expensive!
While some of the high end sex toy brands are out of the price range of the average college student, this doesn't have to mean that there are no options. Search by "Price: Low to High." If you're looking in person, find out if the employees at shop you're look ing at work on commission.
Regardless, let them know upfront exactly how much you're willing to spend, and if you're worried about getting carried away, bring only a specific amount of cash or have a buddy with you to keep you in check.
Another trick: gift cards. Amazon and Target giftcards are classic gifts for students, and, surprise! Target sells a vibrator in-store for $25, and Amazon is bursting with options. Plus, a good sex toy can be an investment. If it means going halvsies with a partner or treating yourself, making an informed choice to get a little spendy can pay dividends.

ILLUSTRATIONS BY NATALIE SCOGGINS