"Embrace"; Promotiong Body Positivity on Campus
By Parker Barry
Issues of body shaming and body loathing are particularly prevalent on college campuses; the University is no different. Last Wednesday at 6 p.m., Counseling, Health, and Wellness Services (CHWS) hosted a screening of "Embrace" in the Kilworth Chapel basement, a documentary that exposes the negative body image culture that plagues women and girls all over the world. The movie reveals the painful truth that over 70 percent of women are dissatisfied with their bodies, a result of mass media body-shaming in our society.
The film follows an Australian woman named Taryn Brumfitt who sets out to find the drive behind our body-shaming culture. Taryn was someone who had always felt 'okay' about her body until she had her three children. After that, she felt awful about her body and decided once and for all to get back into shape.
However, once she did get her body back, she still wasn't satisfied. Taryn wanted to prove to the world that achieving the "perfect" body in the eyes of the media isn't the key to happiness — but self-love might be.
"Lose weight, reduce wrinkles, fight cellulite; we're constantly told to fight a battle to be someone other than who we are. Women and girls are constantly lead to believe they're not as good as they should be. And why? Because every day they feel they're being judged on their appearance and how far away it is from an unachievable ideal," she said.
Taryn met with a variety of people including supermodels, plastic surgeons and burn victims to get a multidimensional view of standardized beauty as well as the power of positive and negative body images. Taryn identifies one of the main issues causing negative body image: the media advertising one specific body type as the only body type.
According the globalized mainstream media, the perfect body is seen as as the "Victoria's Secret" supermodel. However, the movie explores the darkness that comes with achieving the "perfect body." Throughout the movie, women share about their struggles with eating disorders, self-hatred and the effect that the media has had on their own body image.
One key aspect of the movie was the importance of body positivity. Taryn made a point to counteract the depressing discovery of our body-negative culture with the hopeful idea of changing our ways of society through body positivity. Taryn started "The Body Positivity Movement" to encourage women to be active about their self-love.
Taryn participated in a photoshoot in which women of all different body types modeled together to support body positivity. This photoshoot acted as a defiance against the notion that there is only one beautiful body. Taryn modeled alongside a disabled woman, a woman with curves, a transgender woman, and a professional model to show people that all sorts
of women can love their bodies.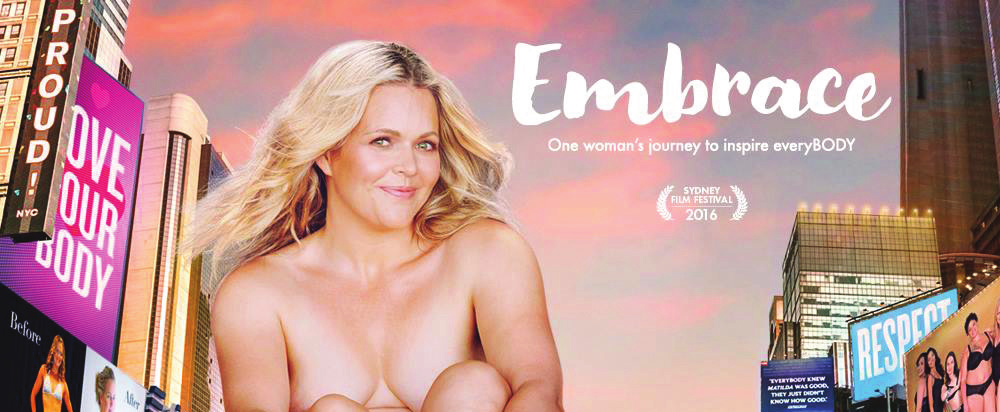 "Our job is to harness and facilitate positive body image activism by encouraging women to be more accepting of who they are, to use positive language regarding their bodies and others, and to prioritise health before beauty. Our goal is to reach as many women as possible around the world and speak to them about how we can learn to fully embrace and love our bodies," Taryn said in her documentary.
Every Friday at noon in the Kilworth Chapel basement, there are All Addictions Anonymous (AAA) meetings where anyone with an eating disorder (as well as other addictions) can find support in a safe space.