Local artists collaborate with conference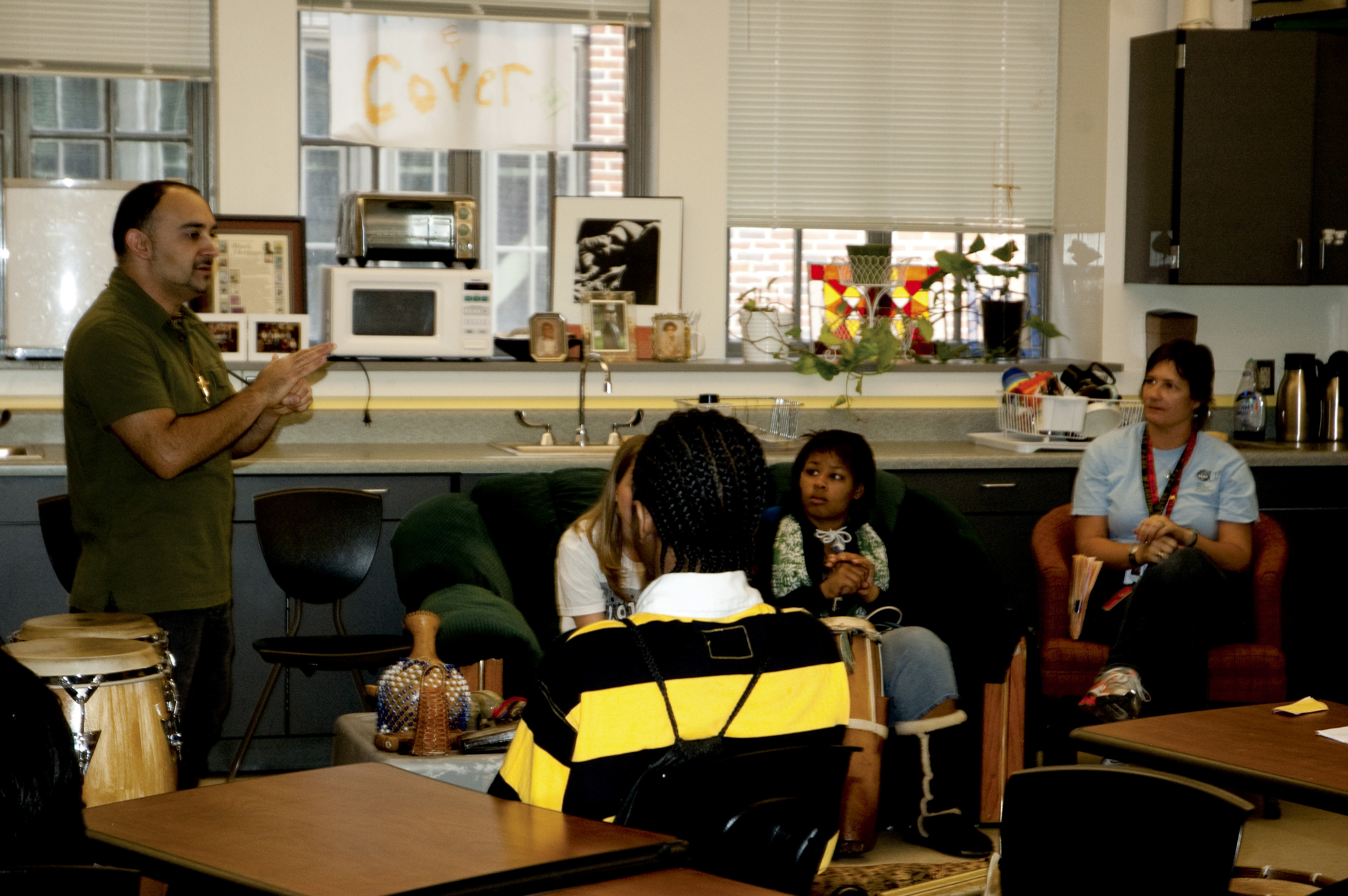 The second Race and Pedagogy National Conference has arrived at the University of Puget Sound. Hundreds of people gather this week to celebrate the event that officially takes place Oct. 28 to 30.
According to the University of Puget Sound's website, the purpose of the conference is to "address one of the country's most pressing issues: educating its increasingly diverse youth to a high standard in a world where America's economic leadership is being challenged as never before."
How can one creatively tackle this pressing issue? One answer is through art.
This monumental task is of utmost importance in a changing society, and it is the conference's initiative to make it happen. The conference will have more than "30 Moments" of arts and events that will be supplemented with educators and academic keynote speakers from across the country. Attendees will discuss the issue of race in education.
The "30 Moments of Art" will allow the issue to be explored in an artistic expression.  It will capture emotions through artwork and performances that will work to expand the thought of race in unimaginable ways.
"I am looking forward to all of these events," Theatre professor Geoff Proehl said. "There will be many highlights."
The art begins with the art exhibits displayed in Collins Memorial Library. Marita Dingus' artwork is mixed media sculpture made up of discarded materials. Her pieces reflect the issues of slavery.
"The sculpture takes the form of relics from the African Diaspora. I use discarded materials because I see people of African descent as being used during the institution of slavery and then discarded," Dingus said.
The artwork is poignant and meaningful and reflects a subject that is full of expression. Dingus held a workshop for students at McKinley and Stanley Elementary on Oct. 14 that further explained her mission and artwork.  Dingus will also accompany Sandra Jackson-Dumont with a lecture entitled "Race, Class and Visual Art: A Critical, Political, and Pedagogical Exploration of Contemporary Art," on Friday, Oct. 29.
Dingus's artwork will also take a more active role in the conference. After the lecture, 30 individuals will proceed around campus to the Rotunda with her 65-foot fabric piece entitled "Buddha As An African Enslaved."
Puget Sound's Kittredge Art Gallery is also home to some of the conference's artwork this week.  It features Seattle-based photographer Matika Wilbur's series "We Emerge" and Vanessa Renwick's artistic video installation "The House of Sound." These galleries will be on display until Nov. 13.
The artwork extends from the screen to the stage with several theatre performances throughout the conference. On Oct. 29 there will be original performances by Sons/Ancestors Players of Suzan Lori-Park's "New Black Math" in Schneebeck Concert Hall.  Dr. Melinda Wilson directs the performance.  Following this performance is one from the Puget Sound Black Student Union.
The final theatre performance of the conference will be a staged reading of "1620 Bank Street" written by the Dollover Artist in Residence at Puget Sound, C. Rosalind Bell. The autobiographical play follows the African American protagonist, Claressa Greene, through the trials and tribulations of being a black student at the time of integration. The reading will also be held in Schneebeck on Oct. 30.
The highlighted are just a few of the many moments of art that will be presented throughout the conference this week.
"These events are important because they bring to campus arts, artists, teachers and scholars who can and will help us better understand how and why the arts are central to a conversation on race and pedagogy," said Proehl.